Who doesn't like hearts? They're adorable and girly and perfect for bad weather! When it's raining outside or the sky is grey, a lovely Heart Motif Hat is the perfect idea! Look at these patterns full of hearts and choose your favourite one. Let these lovely hats warm your heart!
Check out our free patterns and follow us on our Facebook Fanpage and Pinterest for more creative ideas!
Love & Hearts Hat
For the beginning, it's time for something totally amazing! Love & Hearts Hat is warm and super cute – just look at this tiny heart on the top! It is available in both child and adult sizes so you can make one for your baby and one for you! IMPORTANT: The pattern is FREE through Feb. 14th, 2020. After that it will be priced at $5.00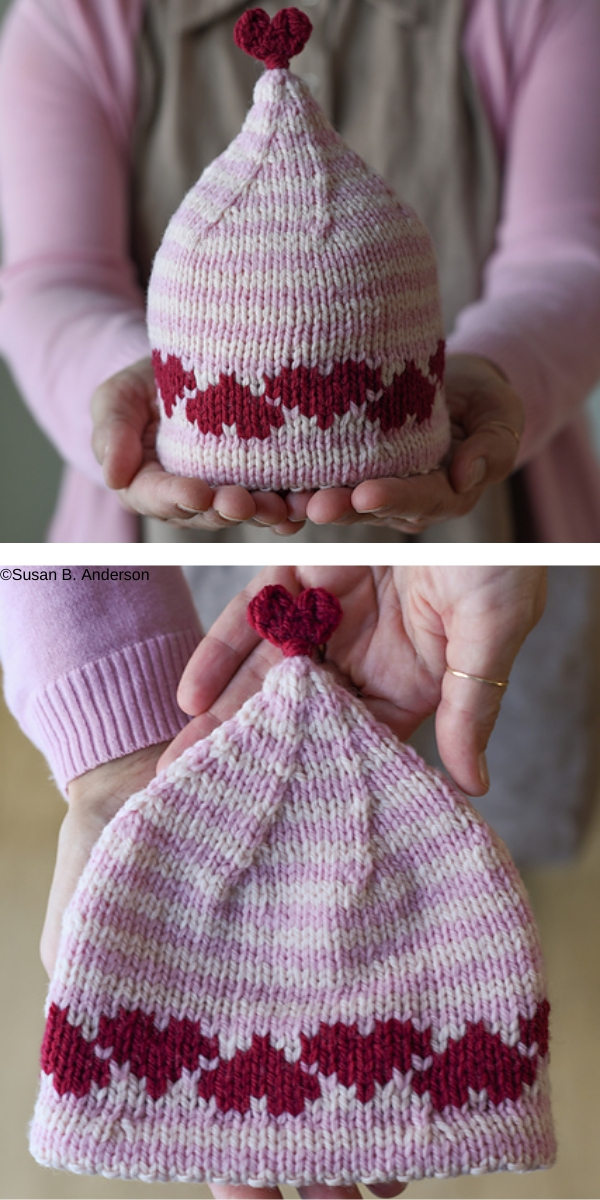 You will find this free pattern here
Blooming Hearts Hat
This funny Blooming Hearts Hat with pompom on the top will be perfect if you're looking for something positive! Simple sweet hearts appear to bloom right up from the ground! I hope you will like it!
You will find this free pattern here
Milda
Milda is a sweet, little hat that is perfect for a first stranded colourwork project, with four sizes you could make one for every member of your family. Is cute but simple, you can combine it with many outfits! Choose color version which you like the most and start today!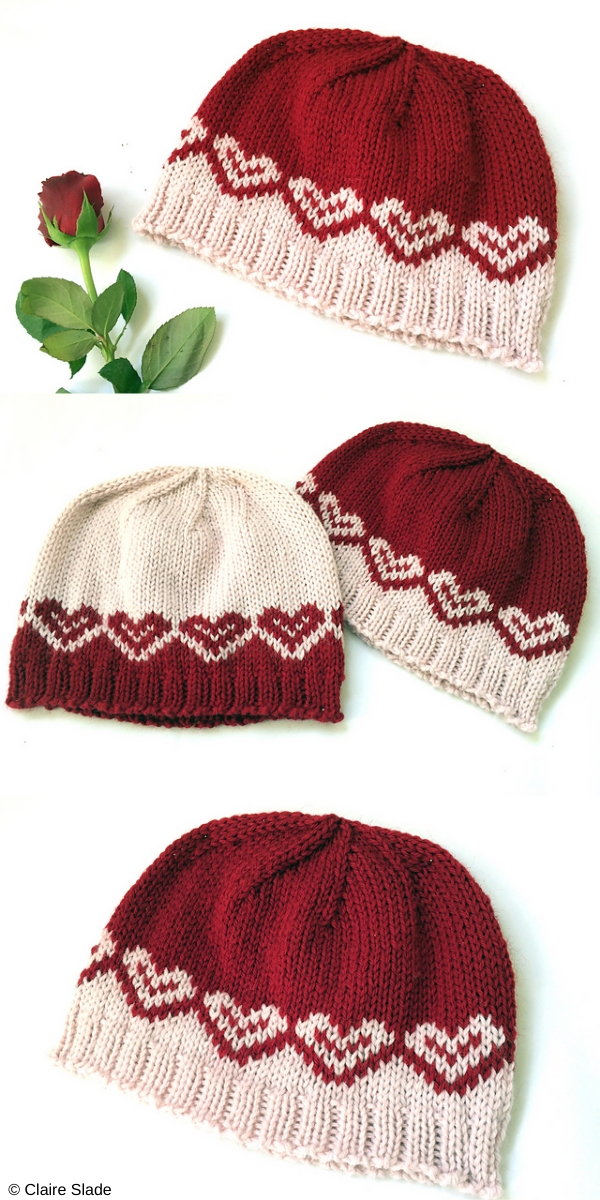 You will find this free pattern here
YOU ARE LOVED Baby Hat
This cute pattern is for newborns, babies and toddlers. YOU ARE LOVED Baby Hat has lovely convex heart on front, so I'm sure your baby will look amazing in it. Choose your favourite color and start today! It could be also a perfect gift idea.
You will find this free pattern here
Cariad Hat
Vivid color, big pompom on the top – it's Cariad Hat! Super soft and pleasant to the touch, will keep you warm during cold days! Just look at the perfect column of cabled hearts, I hope you'll like it, because looks really cool!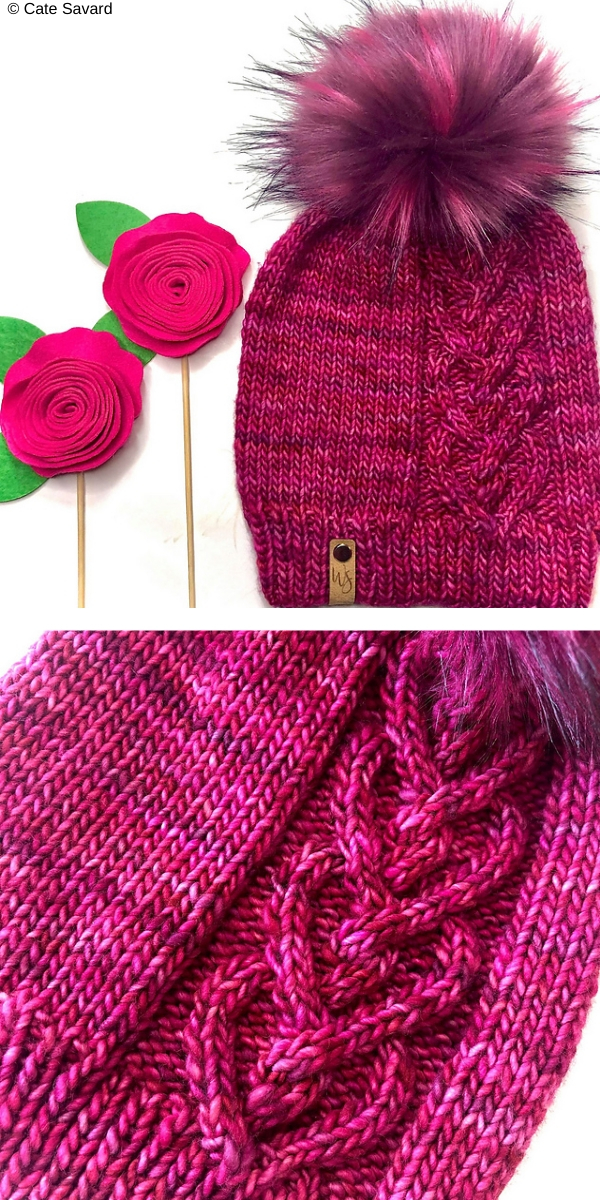 You will find this pattern here