Weightless Eco-Friendly Bag Free Knitting Pattern
If you are looking for an eco-friendly alternative for plastic bags, you will love Weightless Produce Bag! This knitted bag weighs next to nothing, and works very well for carrying and storing vegetables and fruits. It's very easy and fast to make, and you can go either for the crazy colours, or neutral. 
Check out all free patterns and follow us on our Facebook Fanpage and Pinterest for more creative ideas!
Colorful bag
These bags will make every shopping experience more enjoyable and fun, just look at these colors! Besides being eco-friendly and reusable, they look great – you must have them, don't you? Check out this pattern and create a bag in your favourite colour!
You will find the pattern here. more info here.

My Produce Bag
This bag is very useful and functional. With decent strong handles, you can go for big shopping with it. I think it's a great solution instead of buying plastic bags, so make your eco-friendly bag! You can make it in one color, or play with colors and create a colorful bag, you decide.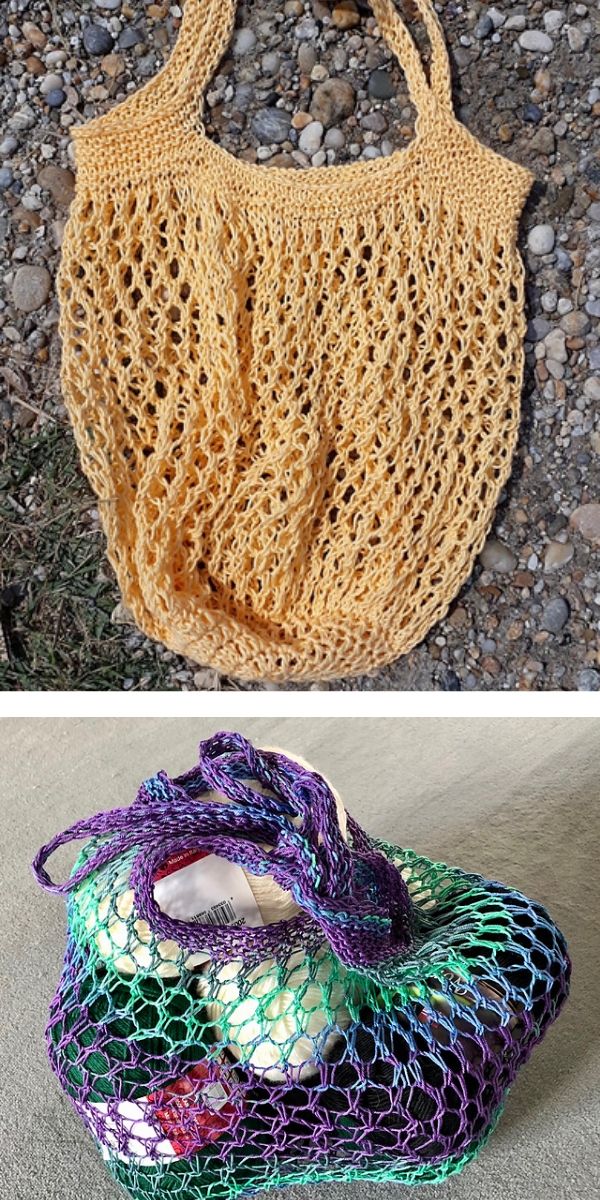 You will find this free pattern here.
Seaside Bag
This bag is my favorite pattern, because besides being eco-friendly and perfect for shopping, it looks like a fashionable bag from the store! You can carry it anywhere you want, not just in a nearby market, because it looks really great and stylish!
You will find this free pattern here.
Sunny Days Market Bag
I love such juicy colours, and especially the accessories in such vivid colours, because they can change the whole outfit and make it more interesting! In addition to being useful during shopping, this bag can also be used as an original addition to jeans and a basic blouse.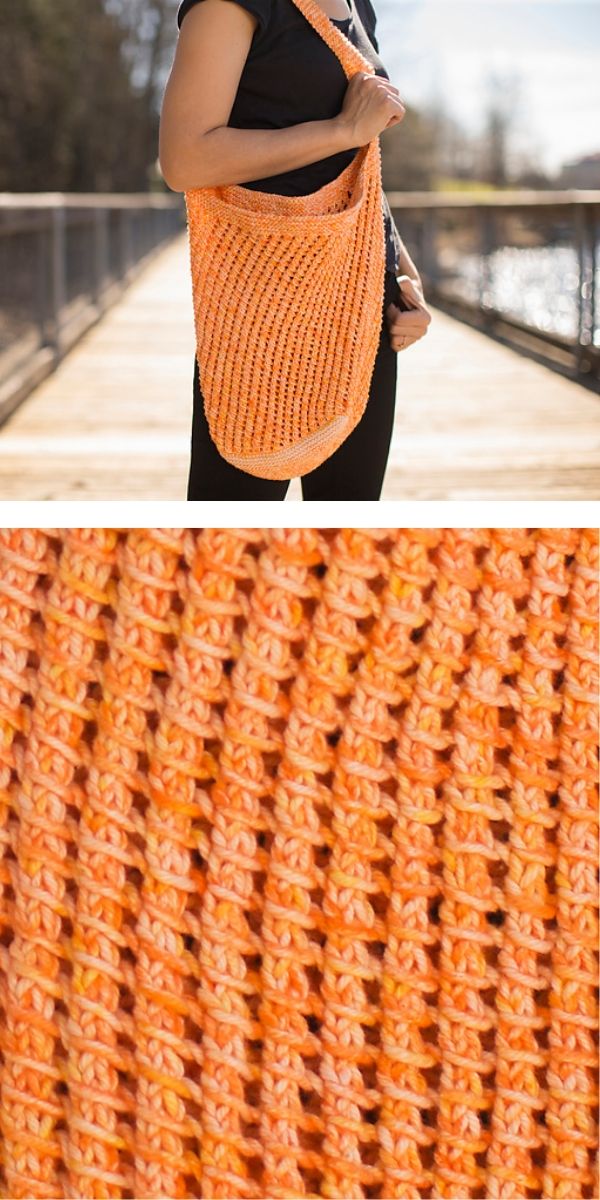 You will find this free pattern here.
Lacey Market Tote Bag
If you need a large capacity bag that can hold a lot of things, this pattern is for you! Casual handbag that is eco-friendly and useful is a great choice for shopping. Create it now and say no to plastic bags.
You will find this pattern here.