Squared Diamond Granny Throw Free Crochet Pattern
If you like straight lines and geometric ornaments that combine into one coherent concept, you'll fall in love with it because it's a geometric diamond pattern! Squared Diamond Granny Throw is a beautiful geometric pattern that gives you the freedom to create your perfect design. You can create only one simple geometric shape, or duplicate them to create a more advanced item. Anyway, it will look beautiful!
Check out our free patterns and follow us on our Facebook Fanpage and Pinterest for more creative ideas!
Rainbow Kaleidoscope Granny Blanket
The color decision for this blanket fills us with joy and cheers up. Do you agree? Bright colors emphasize the design of the kaleidoscope granny blanket, and the process remains simple because it utilizes a basic granny stitch. Take the idea, follow the free video tutorial, and implement the same for your home.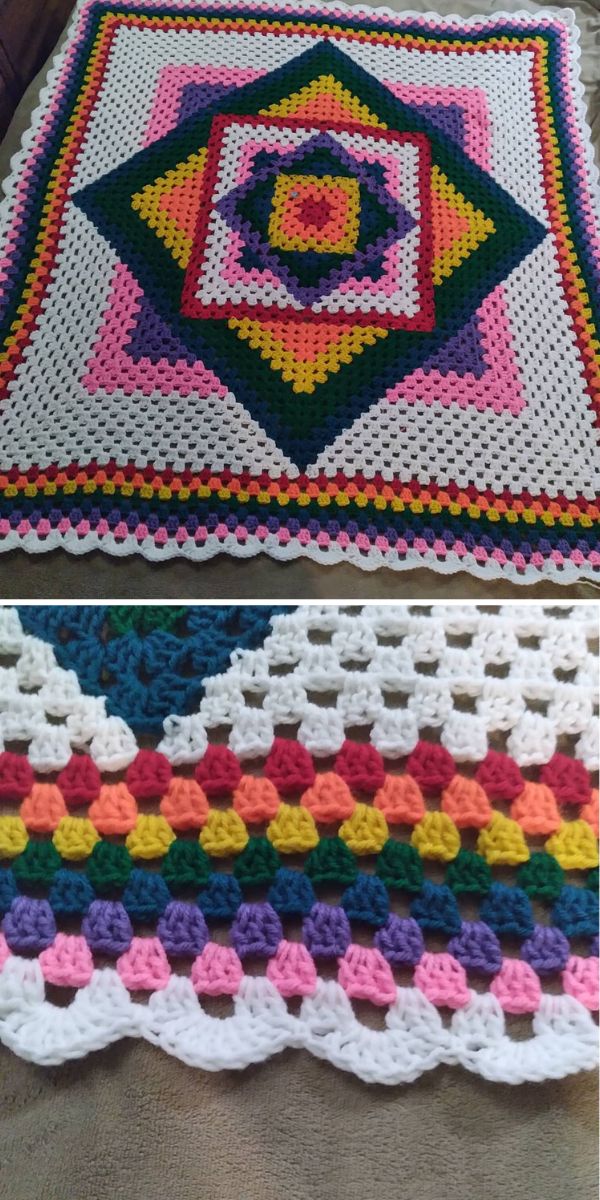 PHOTOS by @yarn_4days / Instagram.com
Find the original free video tutorial on YouTube. Read about yarn_4days project on Instagram.
Squared Diamond Granny Throw
Choosing blue shades for the squared diamond granny throw is an excellent idea for those searching for calming, soothing energy to add to the interior. Shades of blue resemble a sea, yellow — sand, and white — fluffy clouds. Take this free blanket pattern and create a vacation mood for yourself.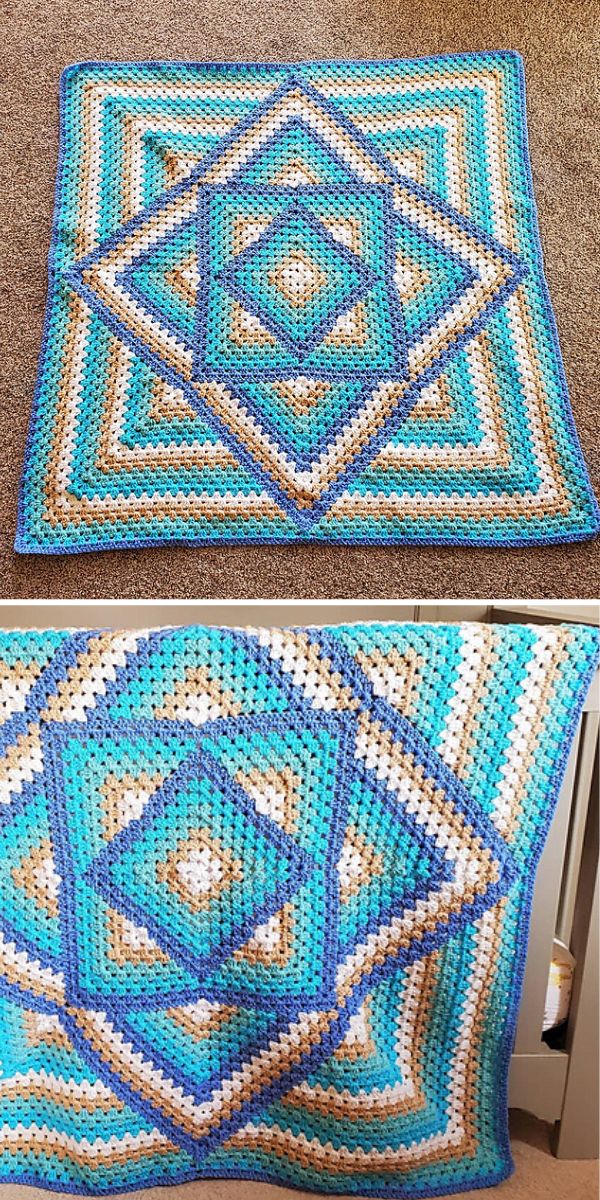 PHOTOS by iamtheyarnchik / Ravelry.com
Find the original free pattern on chrystalkay.wordpress.com. Read about iamtheyarnchik project on Ravelry.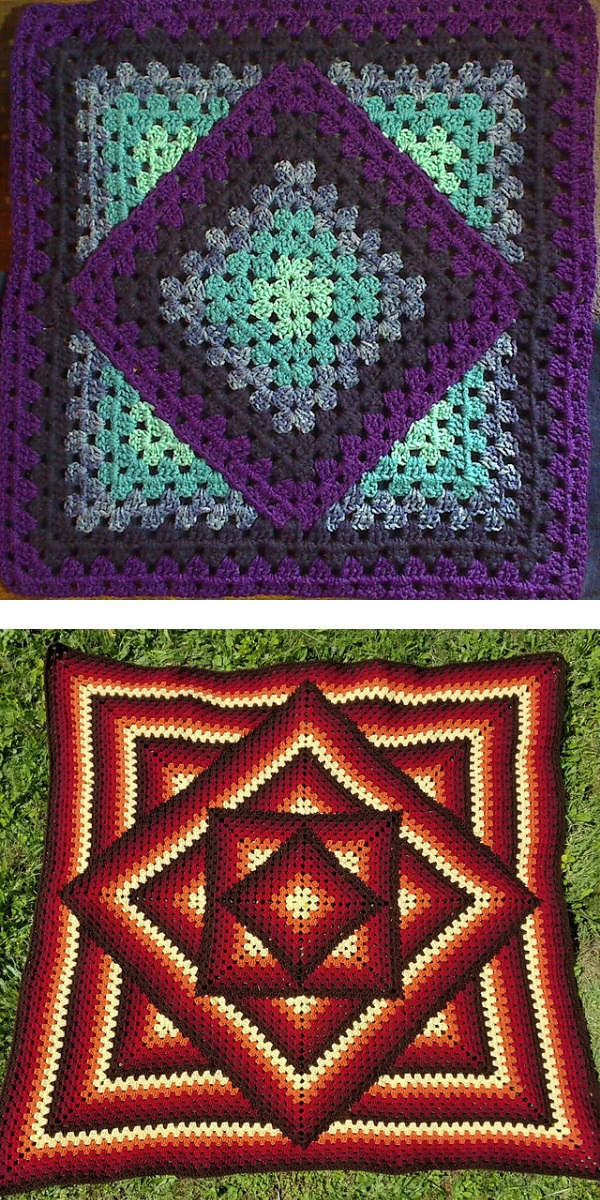 You will find this free pattern here and here
What's great about such patterns is their originality, because you can play with the colors and complexity of shapes, you can really do it in many different ways! I really love such unobvious patterns! Just look at these pictures – it's the same pattern, and it's made in different ways.
You will find this pattern here
This is a great idea for a blanket or serviettes, really whatever you want! Such a handmade blanket is also a amazing gift idea. Choose your favourite colours of yarn and make this crazy geometric pattern today! In the case of such patterns, a good solution is to combine dark colours with vivid and bright colours. This will increase the contrast between the patterns on the blanket and consequently increase the "wow effect".
You will find this pattern here and here
You may also like Kaleidoscope Crochet Granny Blanket Free Pattern.