Wow, now that is the definition of ultimate cuteness! Even more stylish than all the dreamy crochet baby blankets and even more adorable then amigurumi toys we all completely adore. Bring a gift like that to a baby shower for example and you will become the best auntie ever, in an instant. The special little angel won't be able to take their eyes off a crochet mobile you make!
Check out our free patterns and follow us on our Facebook Fanpage and Pinterest for more creative ideas!
Hot Air Balloon Baby Mobile Free Crochet Pattern
The author of this special deign really had an incredible idea. The Hot Air Balloon Mobile will instill the passion of travelling in your little sunshine. And the good taste in home decor, too! Let you crocheting skills take flight!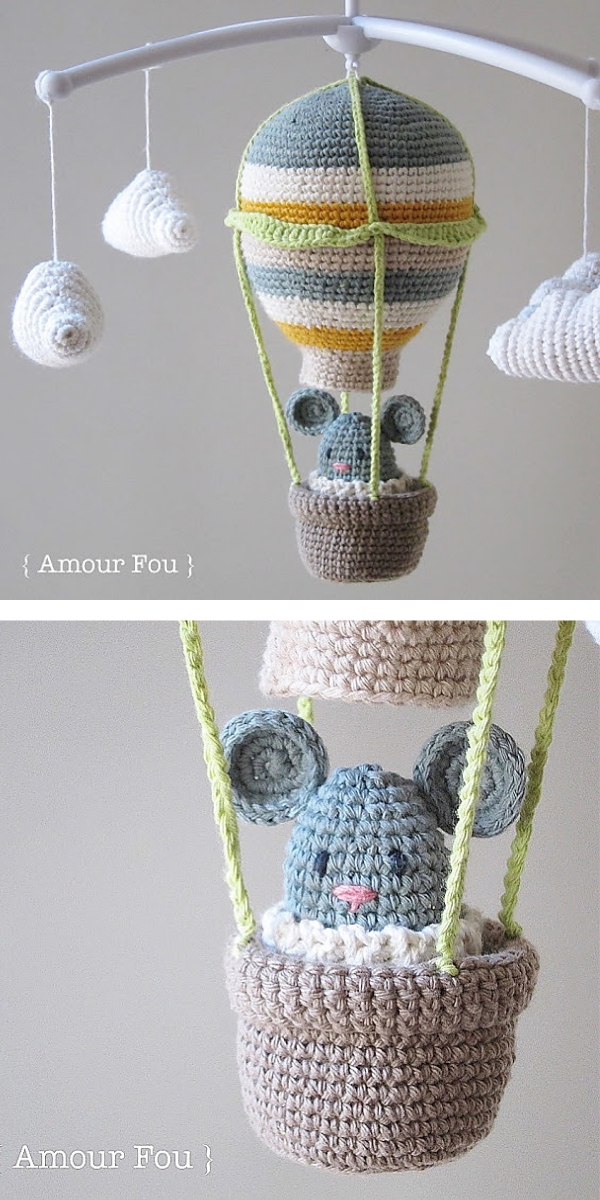 You will find this free pattern here.
Moon Cycle Mobile Free Crochet Pattern
This darling crochet Moon Cycle Mobile has a wonderful and interesting contrast of color for baby! The pattern is simple and made with basic stitches. Moreover, you can even put the moons onto a baby gym for more baby play for example.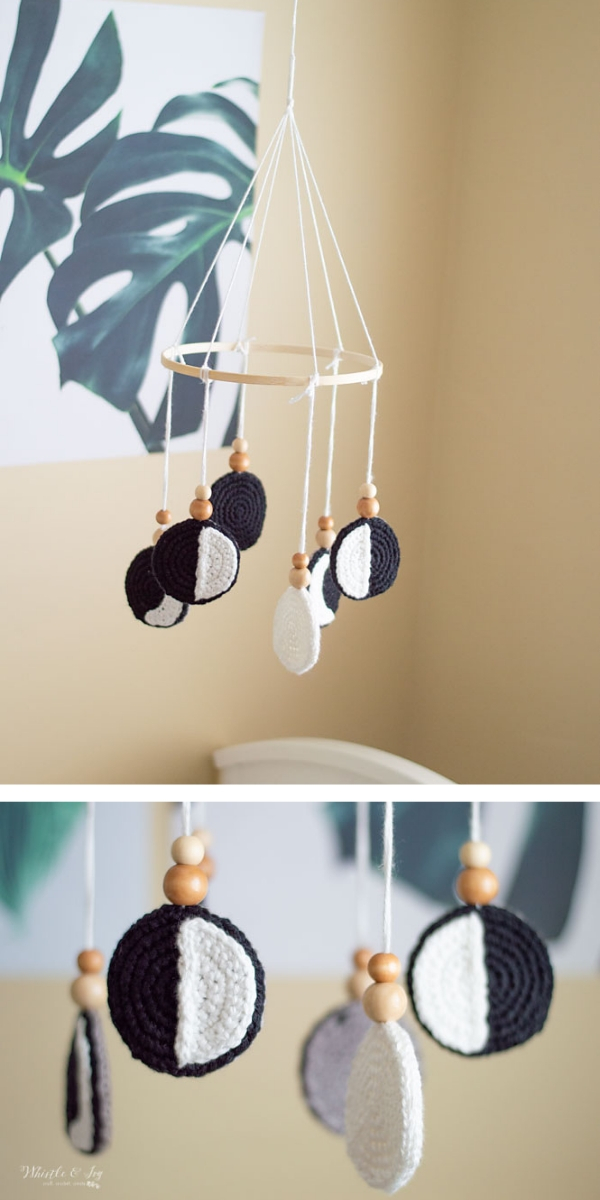 You will find this free pattern here.
Bountiful Butterflies Free Crochet Pattern
Have you ever seen more beautiful baby mobile? Sweet and simple colorful Bountiful Butterflies are an easy applique for any crochet project! I totally love all those rainbow colors and lovely beads and I'm sure your baby will also love it.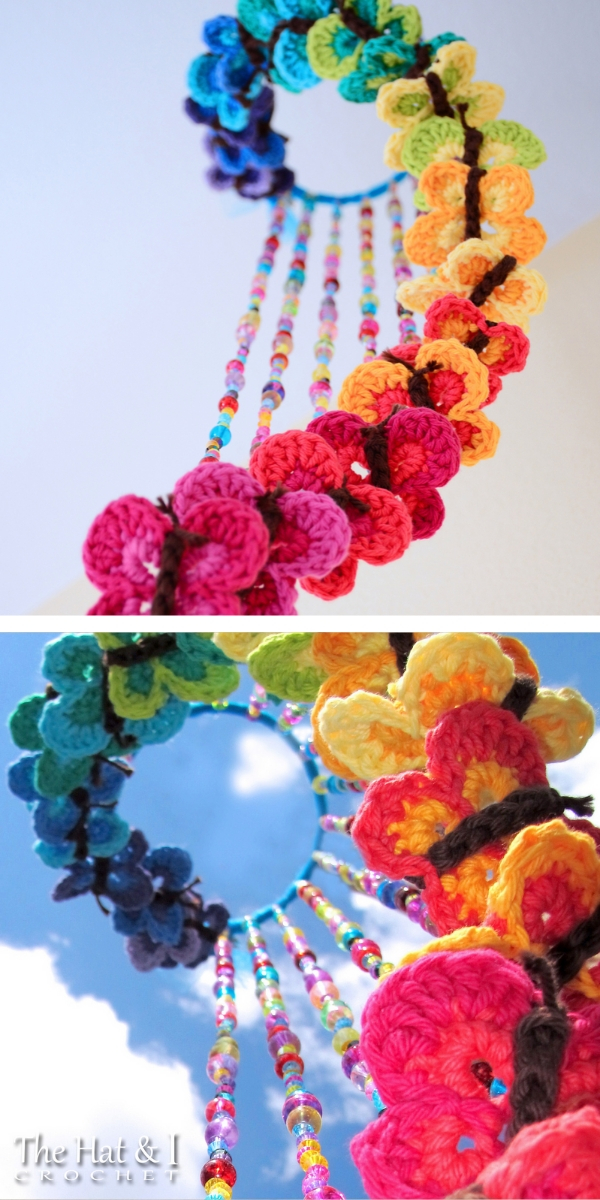 You will find this free pattern here.
African Flower Hot Air Balloon Free Crochet Pattern
Crochet hot air balloon is totally stunning, don't you think? This African Flower Hot Air Balloon will look especially amazing in white baby room for example. The pattern for the african flower is not included, but it is widely available on the internet. You will need 10 hexagons + 16 pentagons.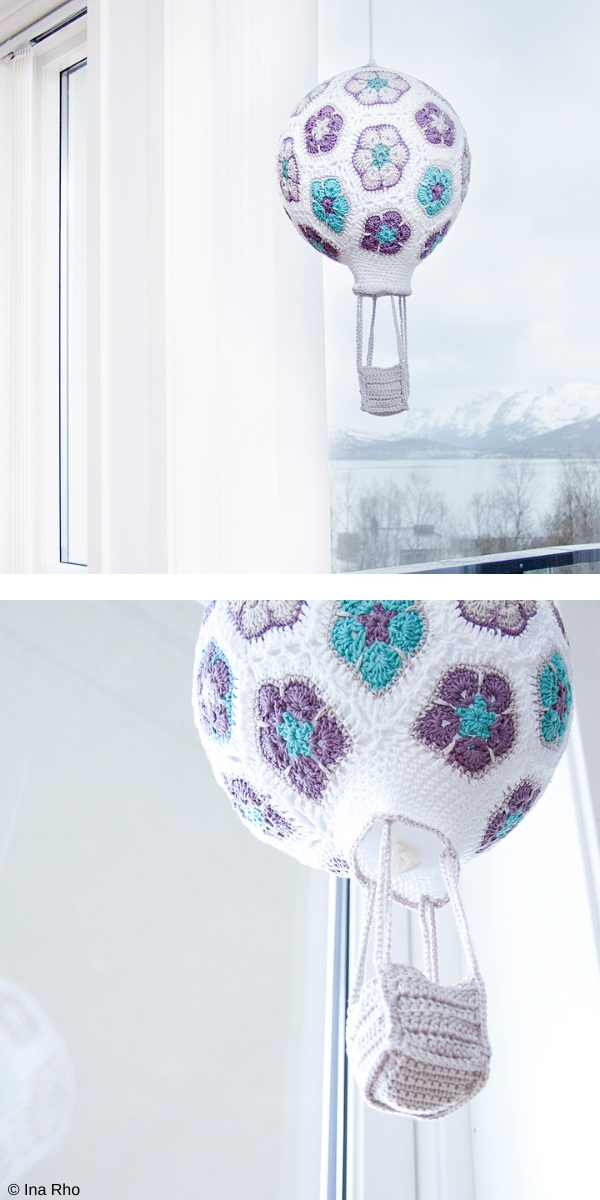 You will find this free pattern here.
Airplane Mobile Crochet Pattern
If you are looking for something perfect for beginners here it is! This Airplane Mobile is totally amazing and multifunctional, because you can make it for your little boy and also for girl. What's more it could be perfect gift idea, don't you think?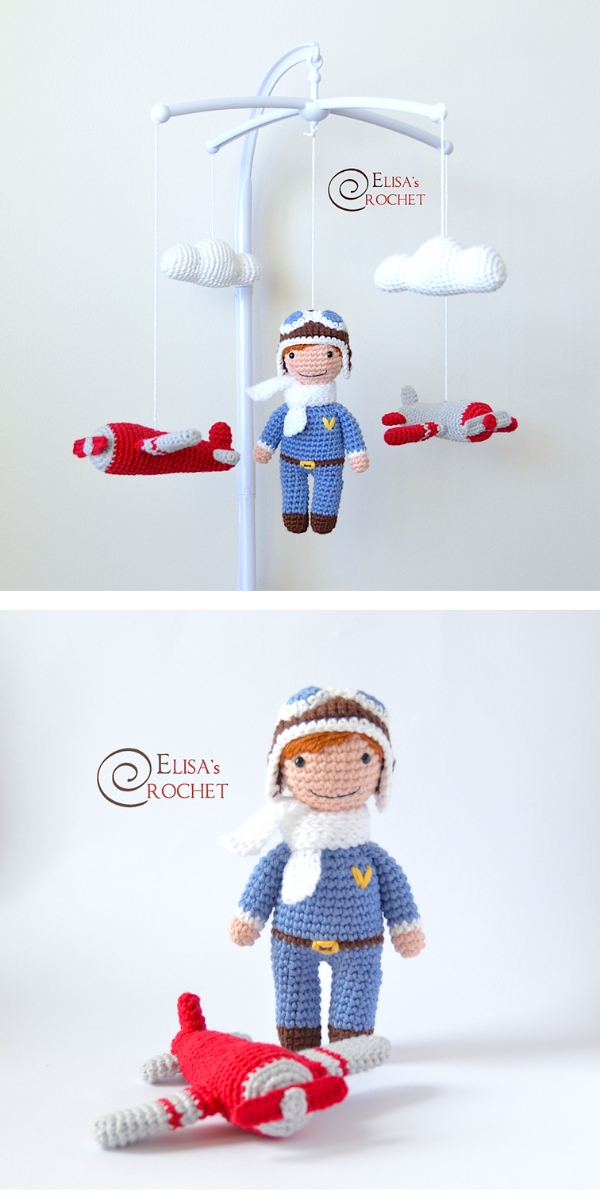 You will find this pattern here.