We all know that rattles are fun to play with and help babies learn through their senses. But would you think they can be a blast and an opportunity for a little skill development no matter how old you are? Show off your talent and learn a new crocheting technique that will take you to the next level! Go crazy with vibrant color schemes and make the cutest, coolest toys for your little ones to enjoy. We promise that your children won't ever let go of these crochet rattles from underwater! Follow us on our Facebook Fanpage and on Pinterest for more creative ideas.
Fish Rattle Free Crochet Pattern
Level: upper beginner Author: Anne Bank Nielsen
Are you are a crocheting mom of a little Finding Nemo fan? Or maybe just looking for an original gift idea for a special kid in your life? There are plenty of fish in the sea, but a free pattern as exciting and fun to do as this one is a real catch.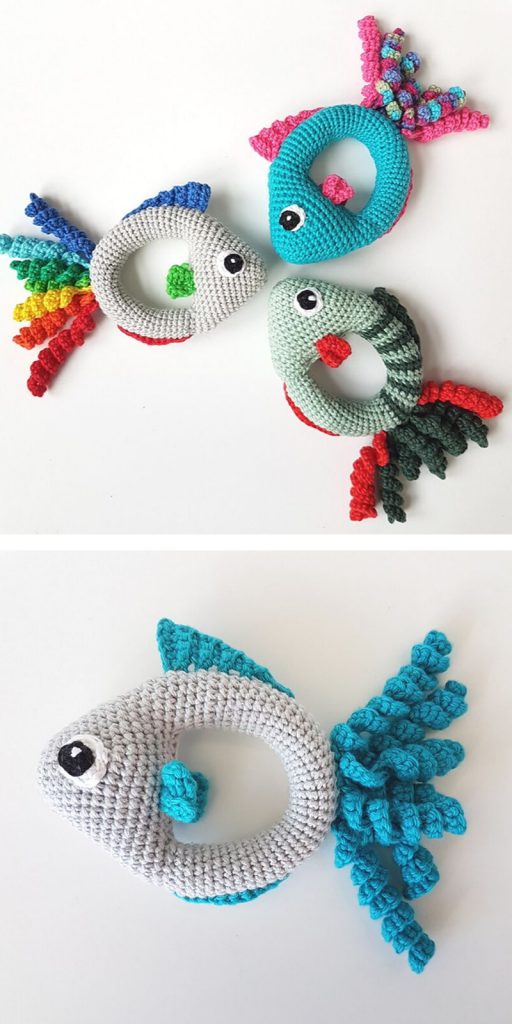 Do you feel like adding a real splash of color to the fish rattle crochet project to make it even more exciting? Try violet – the shade of imagination and dreams! Add a bit of cloudy light blue, energetic red, bright yellow and calming green to make the perfect mix. Get color-inspired here!