Amazing Crochet Mixed Stitch Ideas
Sometimes one stitch isn't enough. If you want to improve your skills or try something more difficult than before – Crochet Mixed Stitch is an answer!
Various stitches create a beautiful and unique pattern, so you can use it to make a blanket, napkin, shawl, or just whatever you want. And those hearts, braid, windows! Aren't they lovely?
Make something pretty and give it as a gift to your loved one. It's a beautiful decoration for your home, and moreover, the perfect idea for a Christmas gift or a birthday present for your best friend.
You can mix and match colors the way you like to create a beautiful rainbow crochet work. Every color is a great choice, and it's up to you how the final job will look like. Anyway, it will be fantastic! Just get carried away and create something gorgeous!
Check out our free patterns and follow us on our Facebook Fanpage and Pinterest for more creative ideas!
Crochet Mixed Stitch #1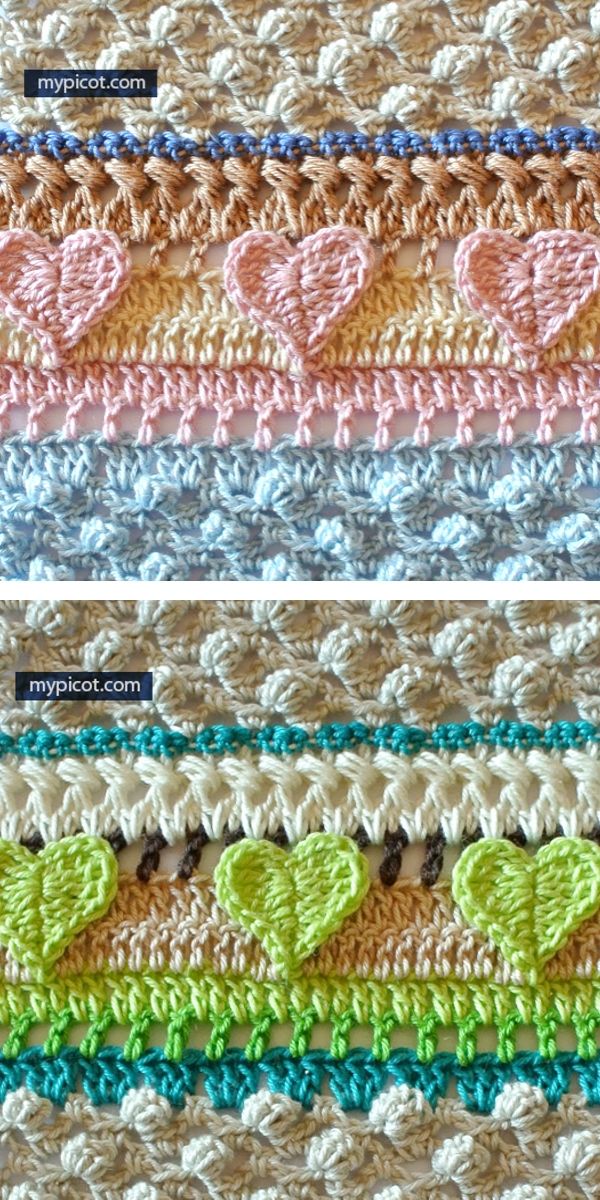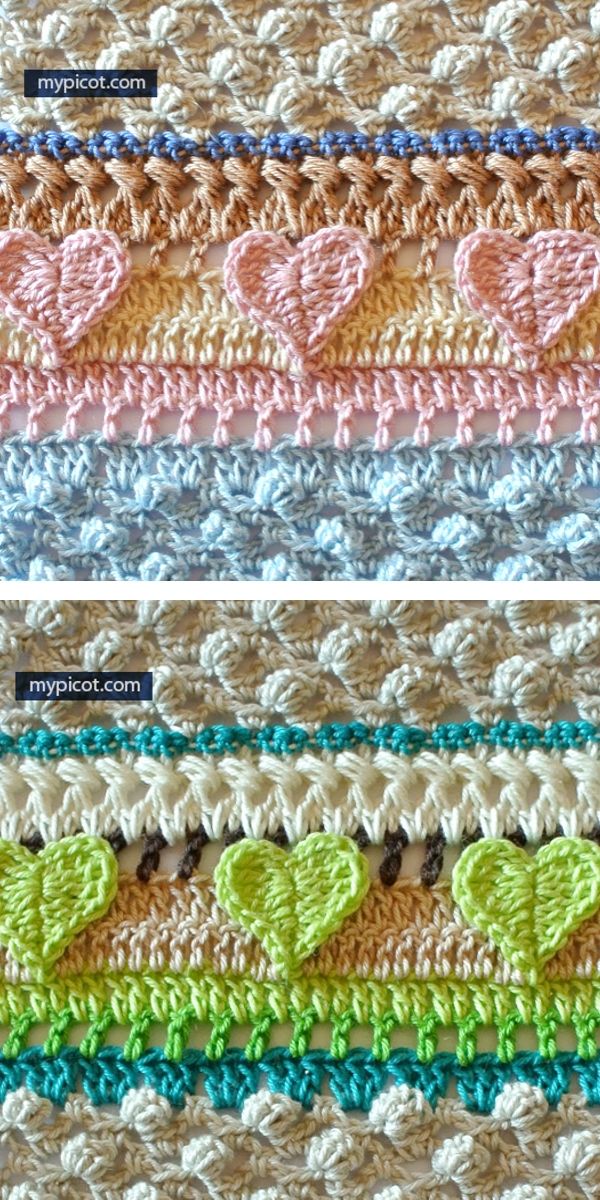 Photo by MyPicot / mypicot.com
Find the original free pattern on mypicot.com.

Herringbone Single Crochet Stitch
Look what a fabulous texture you can create, knowing only a single crochet stitch! I see it for scarves, chunky cardigans, potholders, baskets, and many other projects. I found very detailed instructions with photos and a video tutorial. It's a simple 2-row repeat with an incredible result.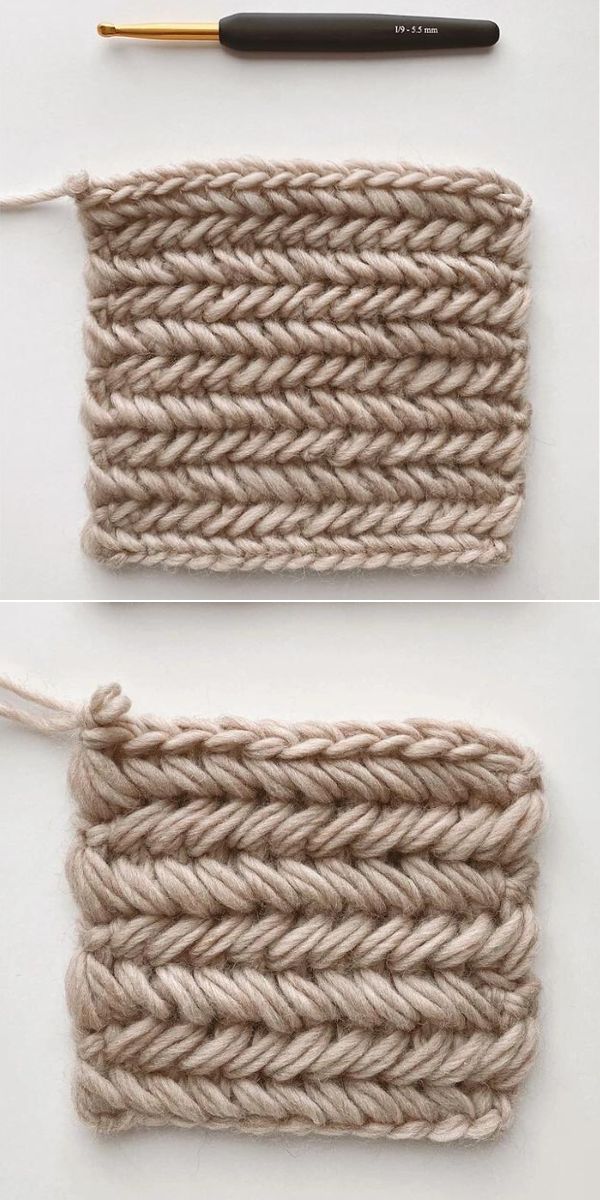 Photo by yarnTh3ory / yarnth3ory.com
Find the original free pattern on yarnth3ory.com.
Crochet Window Lace Pattern
Designed by Rose Crochê Brasil
This ornament impressed me greatly, so I'm here to share the free video tutorial. You can make an excellent net-style top for summer, a market bag for buying fruits and veggies, or a lovely lace shawl or scarf. There is only a video with instructions, and it's precise and not fast, so you will afford to learn this marvelous stitch combination.
Photo by @rose_croche_brasil / Instagram.com
Find the original free video tutorial on Instagram.
You may also love the selection of Lovely Crochet Heart Stitch Ideas.