Spring Floral Crochet Tulip Stitches Ideas
Today we have the pleasure to reccomend you inspiring floral patterns. Doesn't it look cool? Probably every woman loves to get flowers! So why not make them out of a yarn? Check out these fun crochet tulip stitches patterns and create your perfect flowers.
Check out our free patterns and follow us on our Facebook Fanpage and Pinterest for more creative ideas!
Spring tulips
Floral decorative stitches are totally amazing! This design gives you freedom not only to play with the colours of background and motifs, but with each and every one of tulips! These crochet tulips stitches will be adorable everywhere so you can decorate your favourite sweater, pillow, blanket or whatever you want.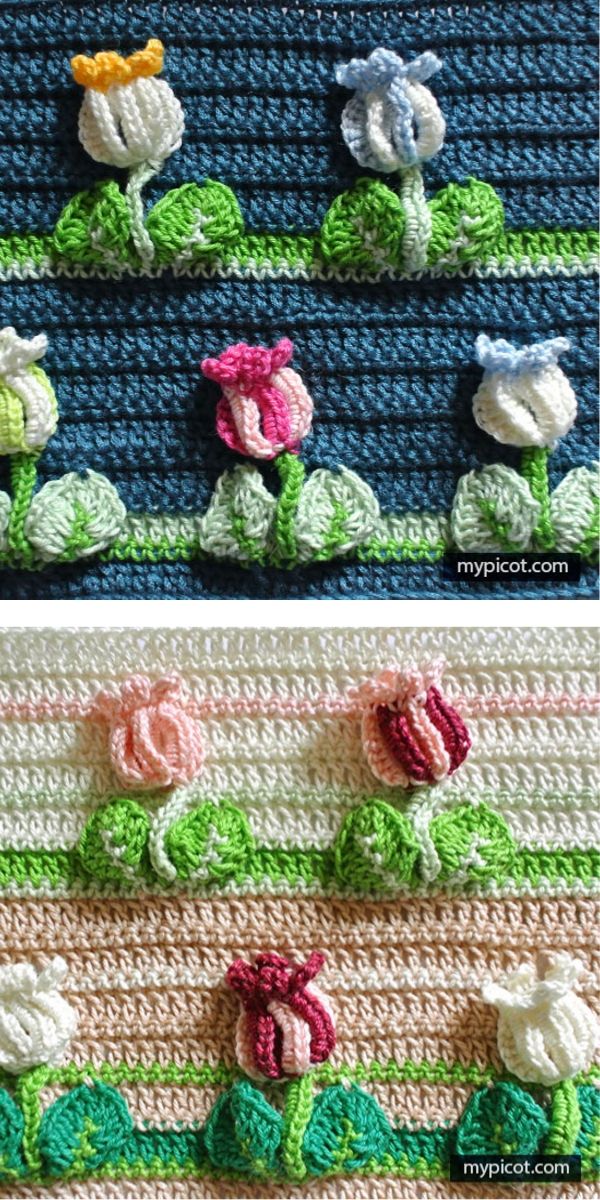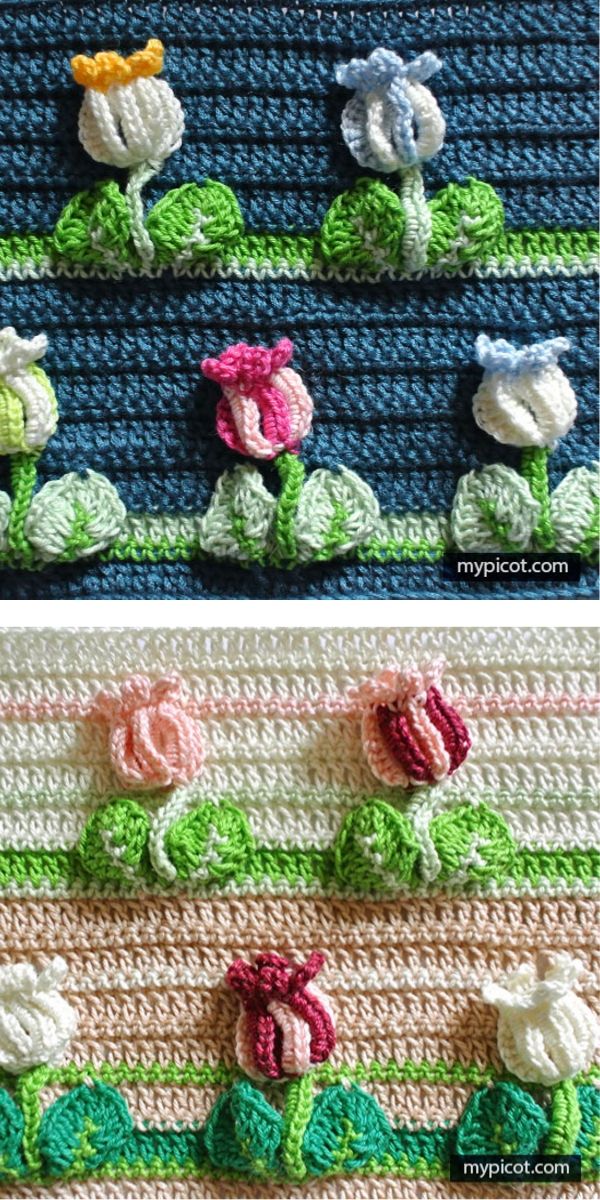 You will find this free pattern here.
Tulip Baskets
If you like to have everything organized, this Tulip Basket is a perfect solution. With these baskets everything will be in the right place and what's more, they will decorate your home beautifully. You can make all the baskets in one color if you like consistent compositions, or each with different colors of tulips!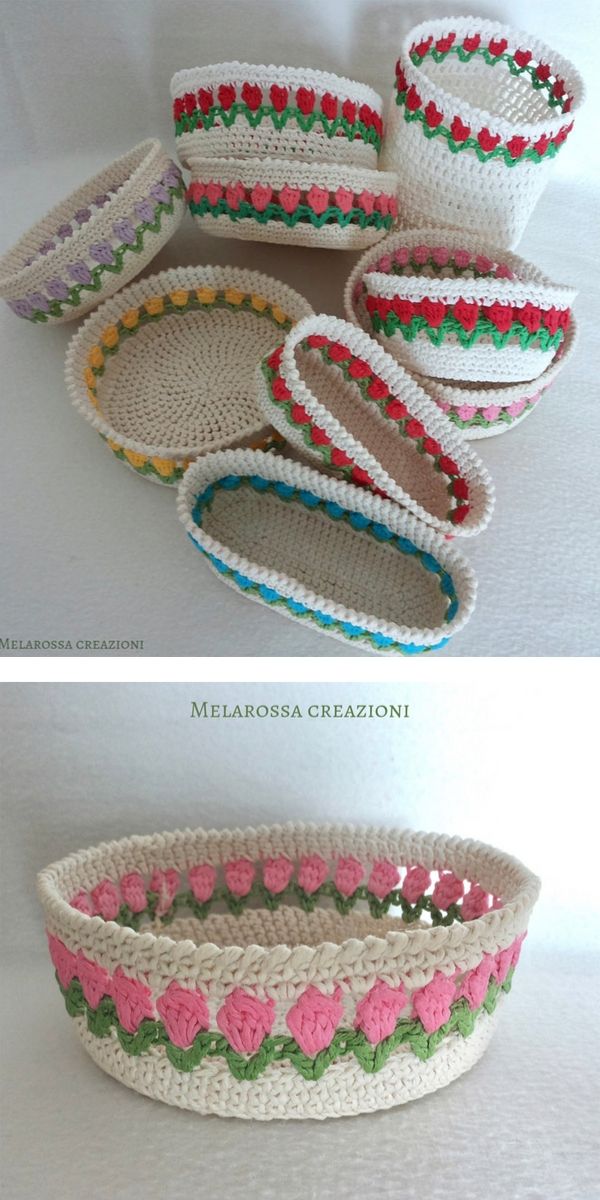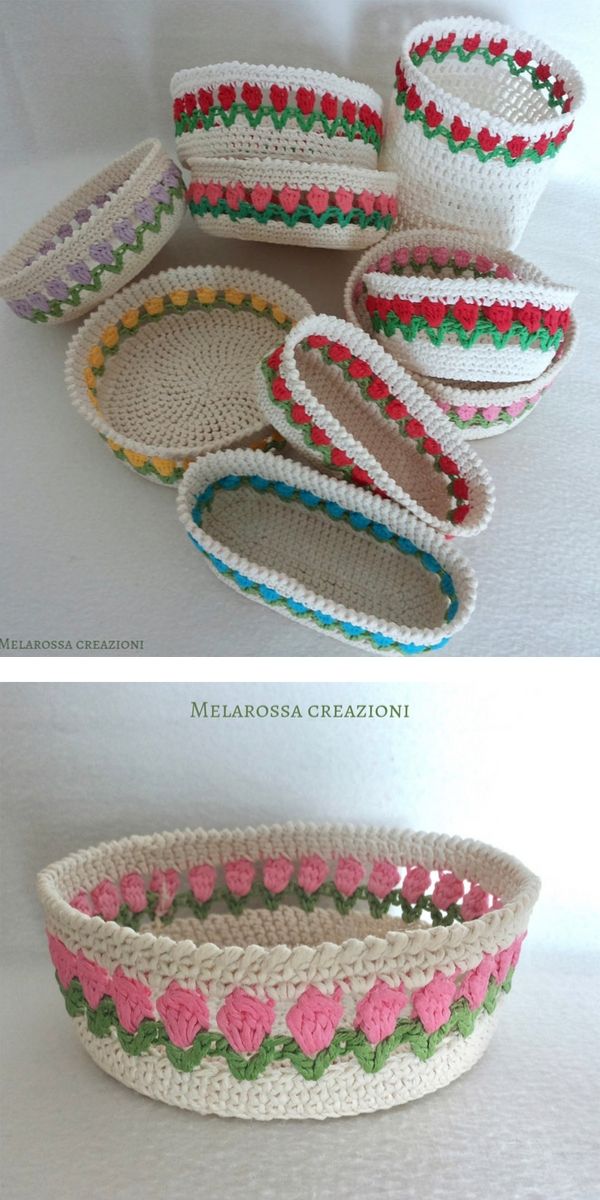 Unfortunately, the pattern is no longer available.
Cute Tulip Stitch
You may not see this amazing pattern at first glance, but if you look at it more closely, you will see that it is made up of small crochet tulips stitches! Isn't that beautiful? The whole stitch is made up of these charming flowers and it's not that obvious if someone doesn't take a closer look.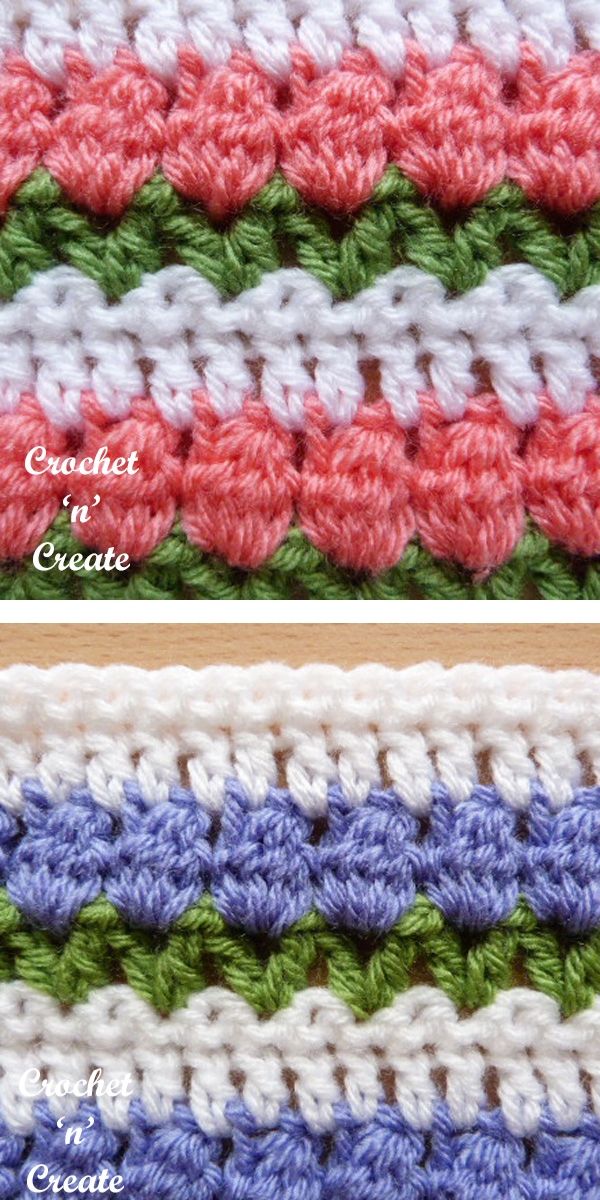 You will find this free pattern here.
If you like this post, make sure to check out: The Best Crochet Market Bags
Tulip Bouquet Tote Bag
Designed by: Kaila Osborn
Why not make a fantastic tote bag, just for spring? It's not only gorgeous, but it's also perfect for everyday grocery shopping and carrying your stuff, like books, wallet and anything you might need! This bag is truly the epitome of spring, isn't it?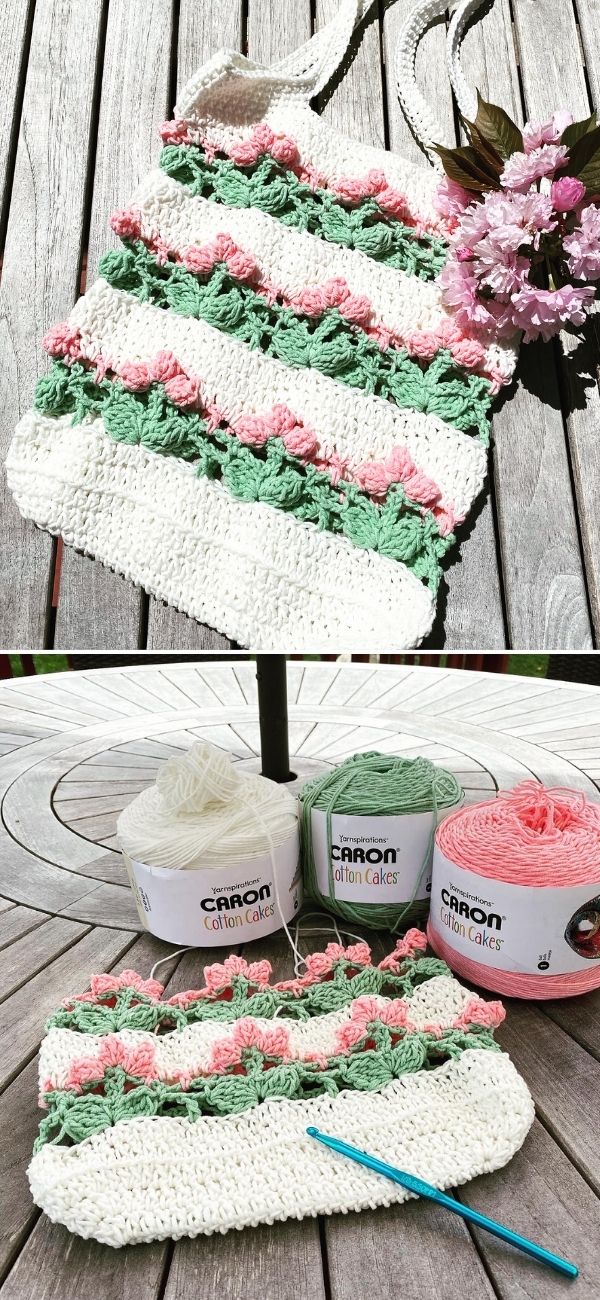 PHOTOS by Kaila Osborn / Ravelry.com
Find original free pattern on springintofall.design.blog, or read more about it on Ravelry.
Tulips In A Row Scarf
Designed by: Sara Sach
This beautiful scarf in the pictures below is truly the epitome of spring! When I look at it, it's like spring and sunny days are already here! The finished size of this scarf is 6 X 45 Inches, but feel free to use more yarn and make a londer scarf.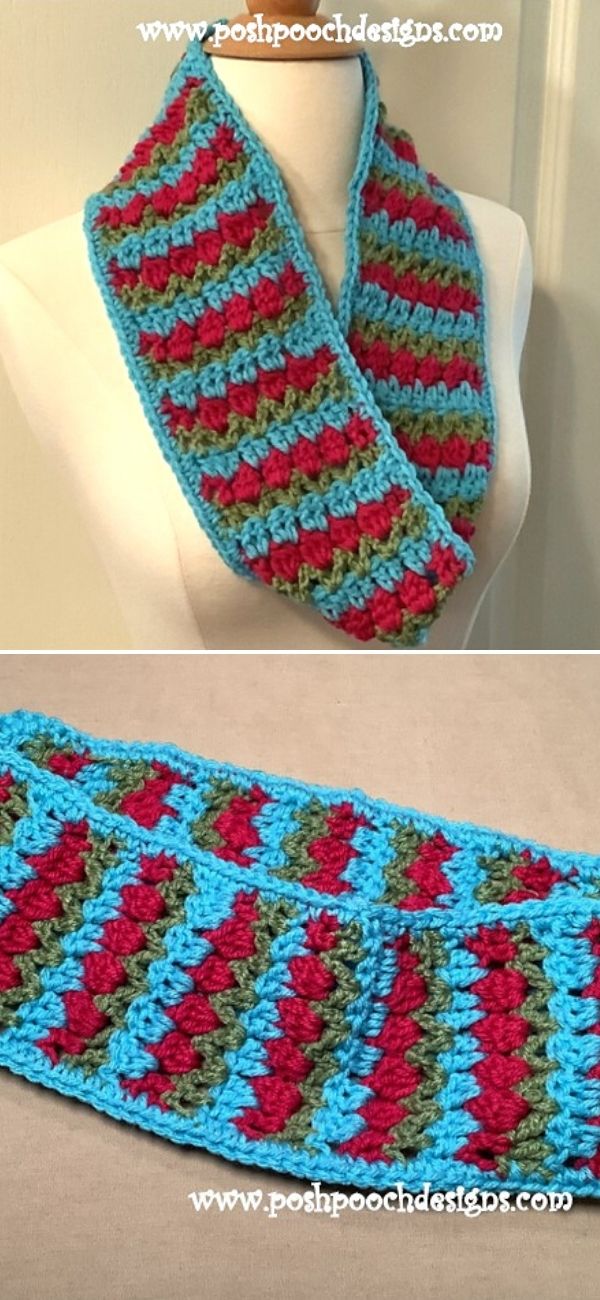 PHOTOS by Sara Sach / Ravelry.com
Find original free pattern on poshpoochdesignsdogclothes.blogspot.com, or read more about it on Ravelry.
Free Crochet Stitch Tutorial Tulip Stitch
Designed by: crochetncreate.com
Check out this incredible tulip stitch in the pictures below! I feel like it's spring already! What's more, you can make so many different projects with this stitch. Like for instance blankets, scarves, sweaters, table runners and so on! And it's totally a scrap buster!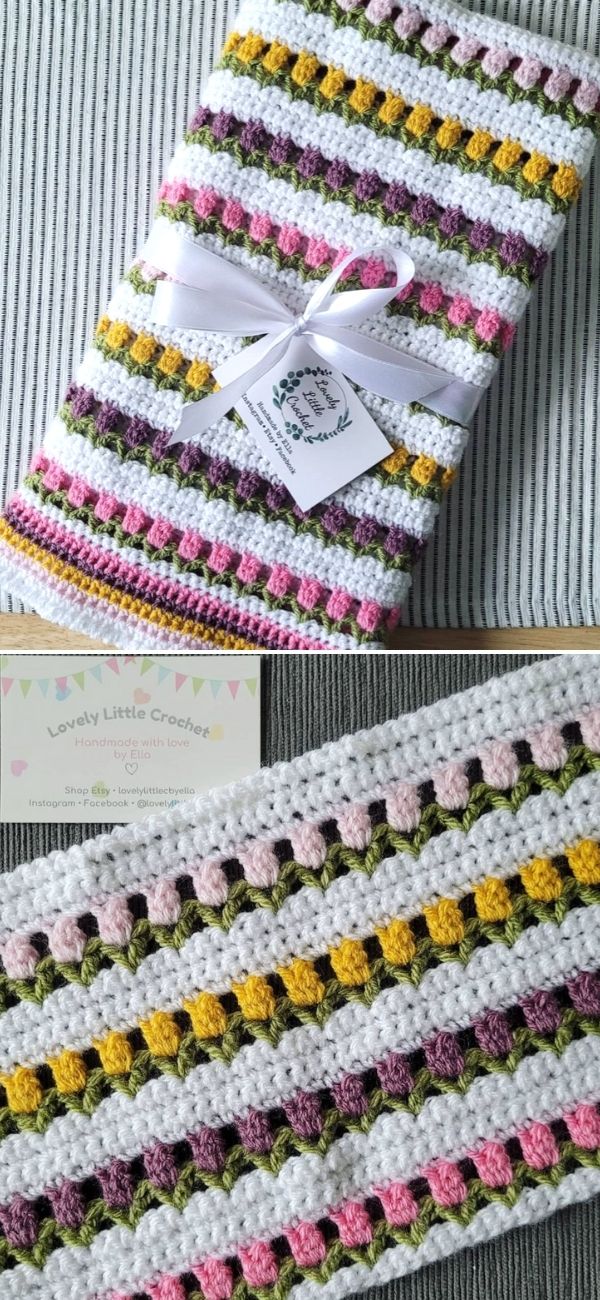 PHOTOS by lovelylittlecrochets / Instagram.com
Find original free pattern on crochetncreate.com, the top photo is here and the bottom photo is here.
Mitered Tulips Blanket
Designed by: Gootie (Agat Rottman)
This lovely baby blanket is worked in the mitered square method from one corner to the other in a diagonal way, so no long starting chain here! You can find the basic mitered square pattern, that is the base of this blanket below the pictures. To add beautiful texture to the blanket, there are little tulip-like stitches rows, worked with different colors.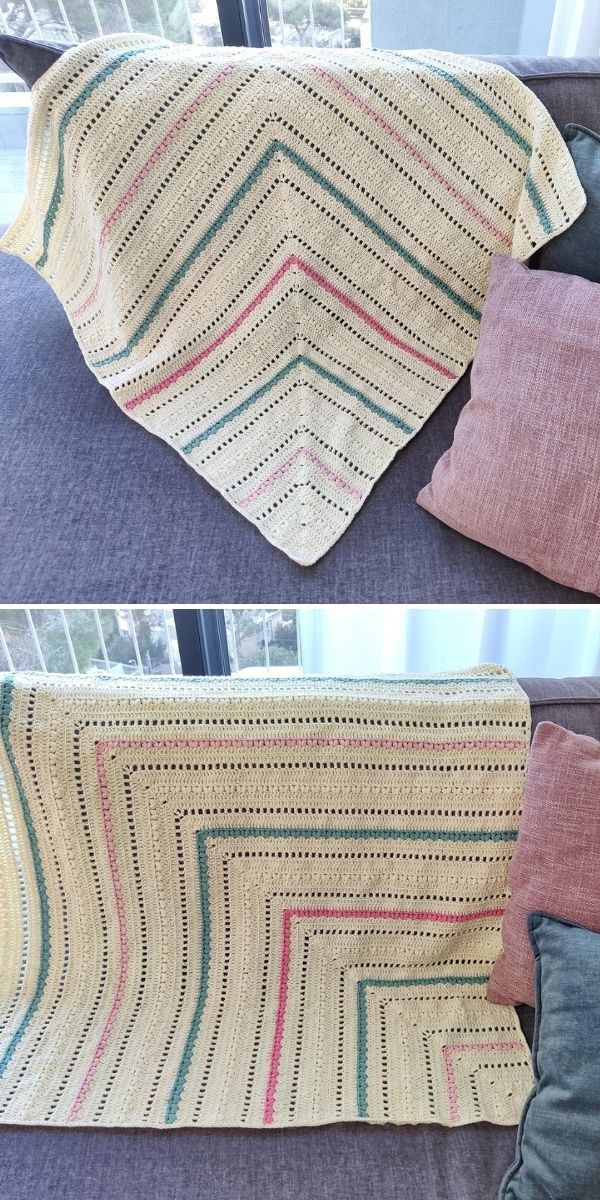 PHOTOS by Gootie (Agat Rottman) / Ravelry.com
Find original free pattern on madebygootie.com, or read more about it on Ravelry.
Timeless Tulip Stitch
Designed by: Dana Danielson
This crochet stitch can be made with any yarn and hook combination. A simple crochet pattern for beginning crocheters. This blanket will sell like hotcakes, and you can make it any size you want. You can use any yarn you want; don't be afraid to try something new!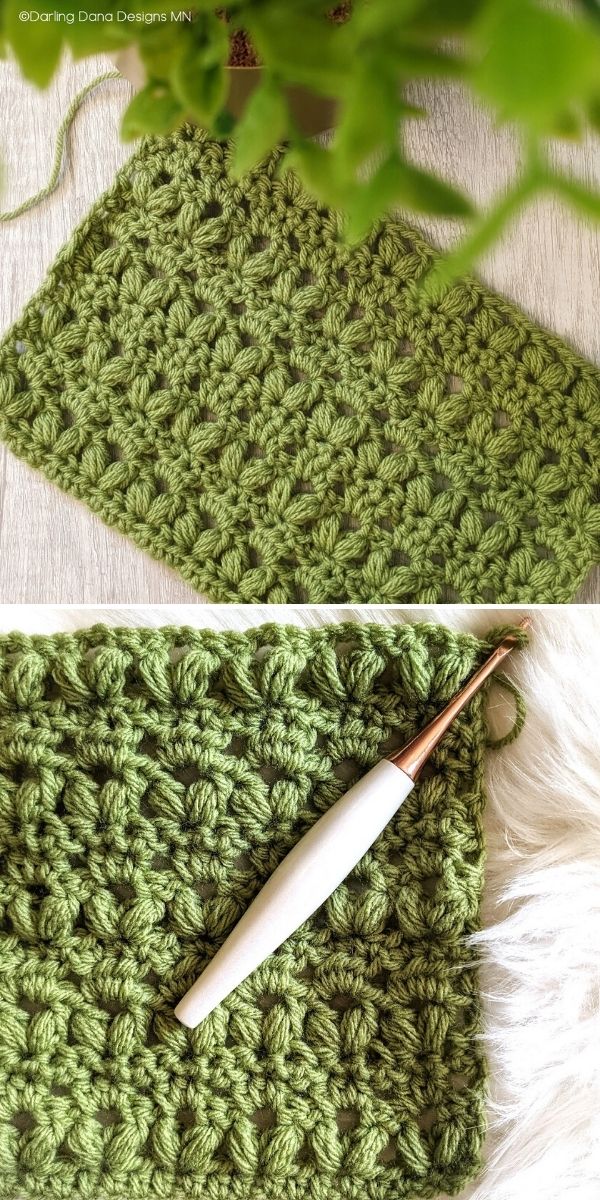 PHOTOS by Dana Danielson / Ravelry.com
Find original free pattern on darlinganddesignsmn.com, or read more about it on Ravelry.
Flowers in a row
Designed by: Bella Coco
You must try the tulip stitch if you have never done so before! It's a true treat! It's a simple stitch, but the effect it has on a project is stunning. This bag is ideal for upcoming warm days and leisurely strolls through the park!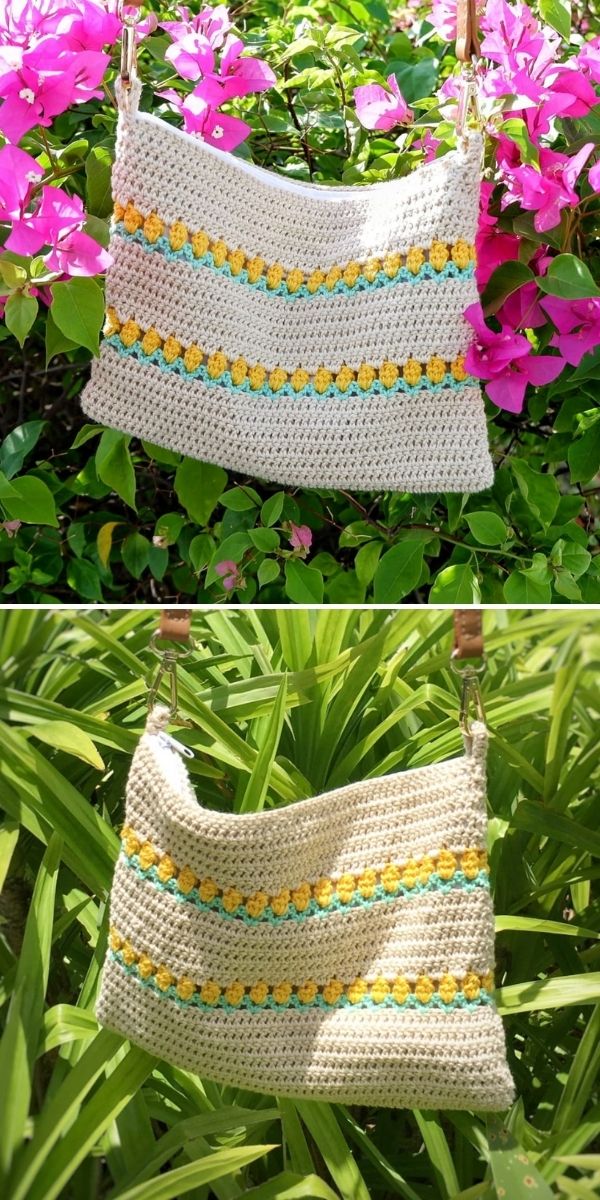 PHOTOS by lindarosestudio / Instagram.com
Find original free pattern on youtube.com, the top photo is here and the bottom photo is here
.If you like this post, make sure to check out: Sturdy Crochet Baskets