There are things we just don't realize if we don't experience them and it's totally normal. Wearing a mask isn't fun to begin with but wearing it all day multiple days in a row can quickly create a lot of pain from rubbing on ears. Thanks to this colourful Mask Mates – Ear Savers you will not only bring some happiness in these difficult times, but also bring some comfort during hard work. Choose favourite pattern, take colorful buttons and start today!
Check out our free patterns and follow us on our Facebook Fanpage and Pinterest for more creative ideas!
Mask Mates Ear Savers Free Crochet Pattern
These mask mates provide an alternative to attach the mask to behind the head, saving the ears of our frontline workers! Mask Mates Ear Savers thanks to the colorful yarn and funny buttons could be a positive accent during a hard day.
The full article about this free pattern is here
Mask Strap Ear Saver Free Crochet Pattern
Here you can seen another idea of Mask Strap Ear Saver. Pastel colors and delicate buttons looks really beautiful, so it could be a great gift idea for a nurse or a woman doctor. I'm sure such a thing will be really lovely. You can add buttons with clock motif, which you can see on these pictures. It looks awesome!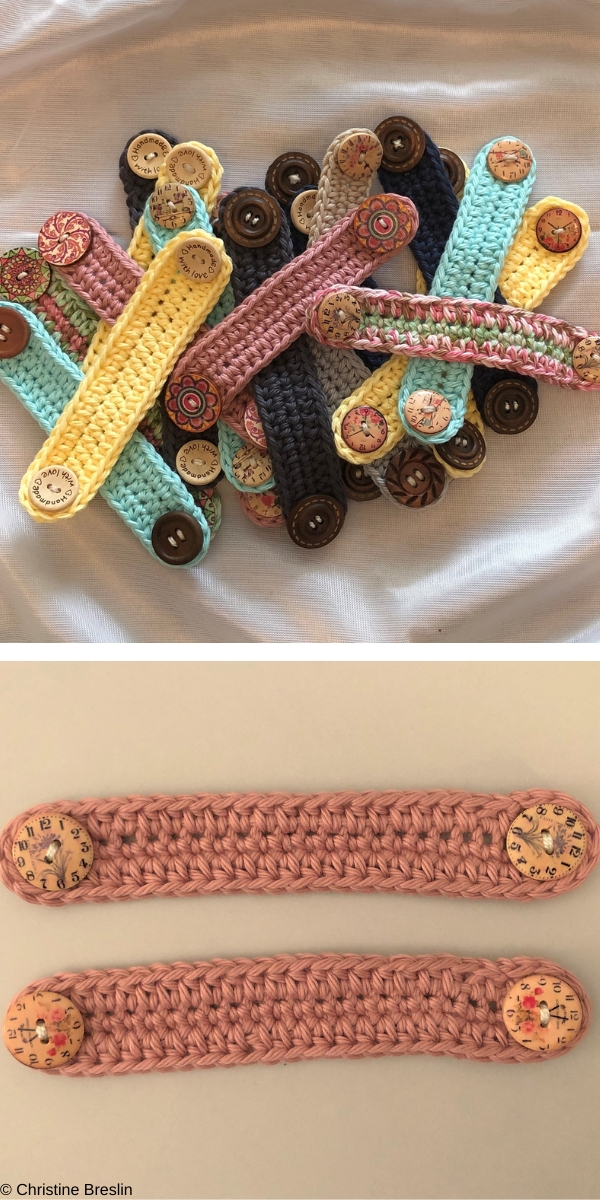 The full article about this free pattern is here
Melu Ear Saver/mask adaptor Free Crochet Pattern
I'm sure many of you know someone from the medical staff, including a nurse with sore ears because of the loops on her face mask. You can make some Melu Aar Savers for our amazing key workers all over the world at this difficult time. If you want, you can add cute flower.
The full article about this free pattern is here
Ear Savers Free Crochet Pattern
When wearing masks for extended hours, or many days in a row, ears can become sore. This takes the elastic off your ears. Just place this Ear Savers in the back of your head and carefully loop the side ear elastic around the buttons, instead of your ears.
The full article about this free pattern is here
Mask Mates Free Crochet Pattern
Super quick Mask Mates is a project to protect ears from the elastic on surgical masks. Also they help the masks fit tighter on smaller heads. You can choose one color, or combine several colors and make positive rainbow Mask Mates.
The full article about this free pattern is here