The baby blanket is a must in every home, especially during the autumn and winter season. Little children need a cozy blanket to keep them warm. Besides, who doesn't like soft blankets? Make a baby blanket for your little ones, or go big and create a full sized blanket! The choice is yours, start today!
Check out our free patterns and follow us on our Facebook Fanpage and Pinterest for more creative ideas!
Triangles Granny Stripe Baby Blanket
Graphic patterns and bold colours are very on trend. If you love modern design, you're gonna love this Love Triangles Granny Stripe Baby Blanket! It uses our beloved granny stitch to create colorful triangles. It's great for beginners.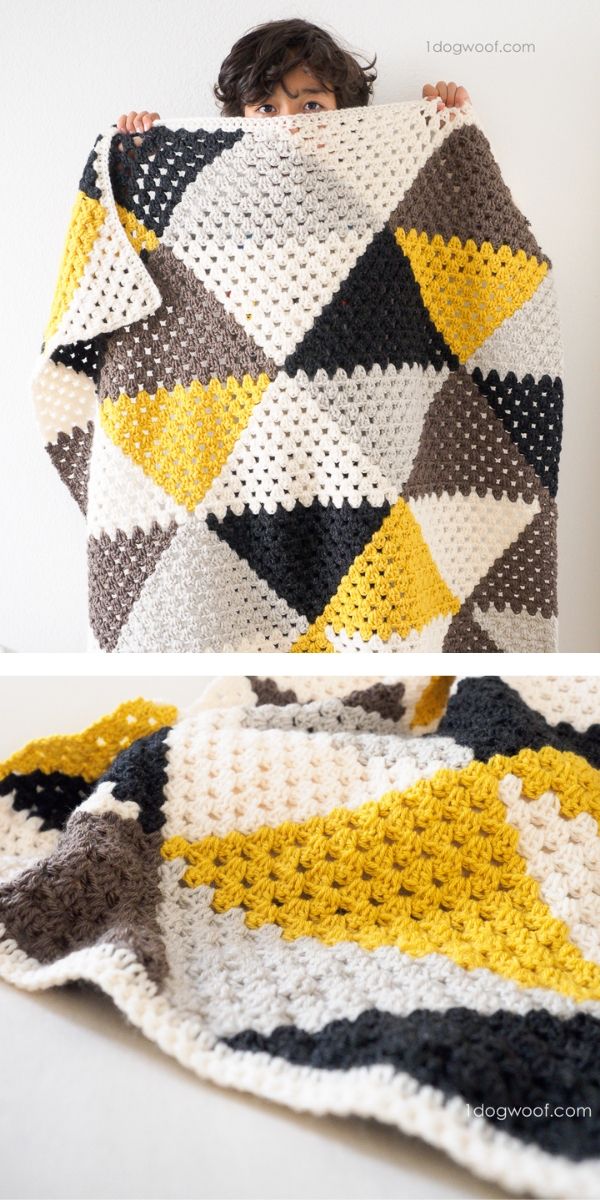 You will find this free pattern here.

If you're not sure about this blanket, remember that you can make it in any colour you want to make it look different! Just look at this cute blanket – it's the same crochet pattern, but thanks to colours it looks more adorable, perfect for a baby or a small child.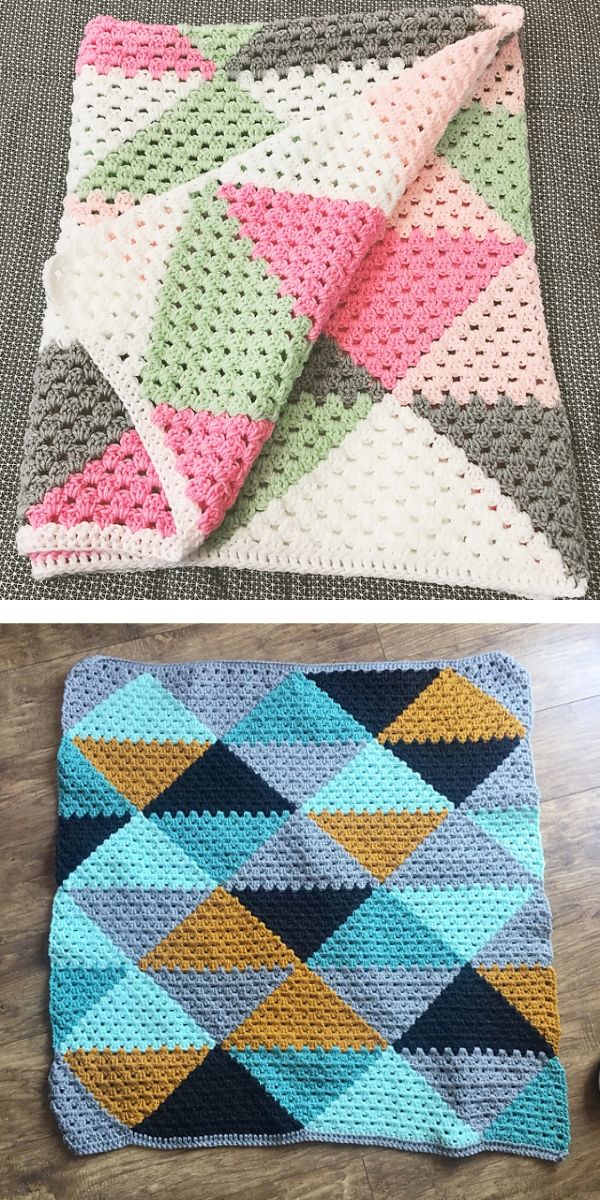 As we said, this blanket will look completely different with other colours, so with more subdued colours it will be perfect for adults! Check out these pictures of the blanket. It will work well both in a modern, minimalist apartment and in a cozy flat.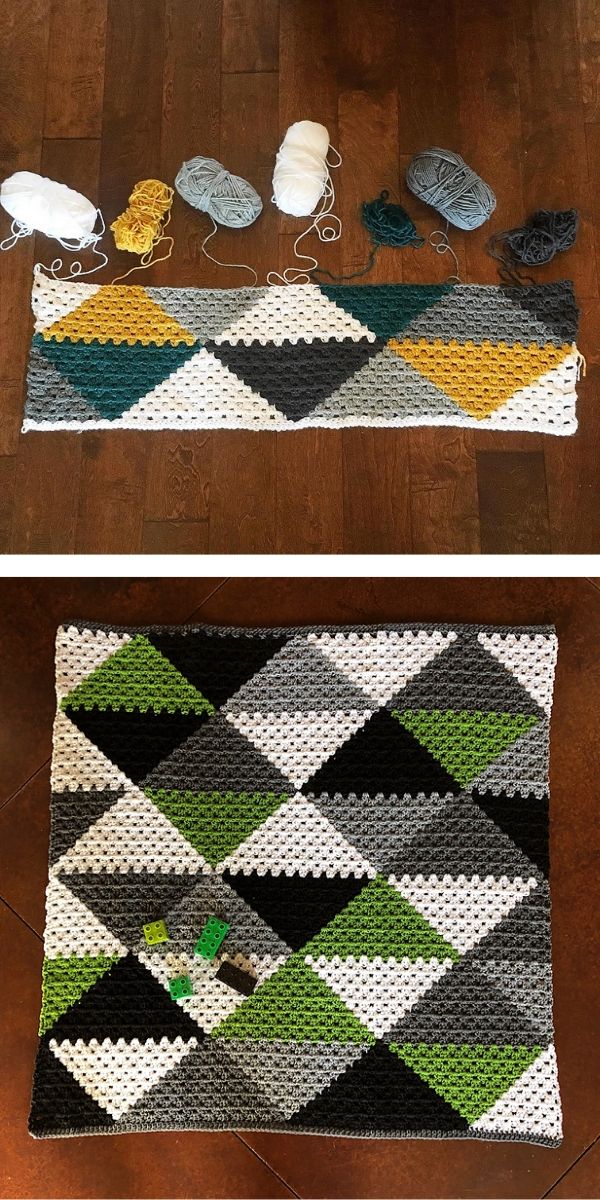 We remind you, that you will find this free pattern here.
Triangles&Stripes Baby Blanket
This geometric pattern looks awesome, doesn't it? Making a Triangles & Stripes Baby Blanket will make your evening more enjoyable.  Moreover it will surely give you an incredible satisfaction when you see how your baby likes it!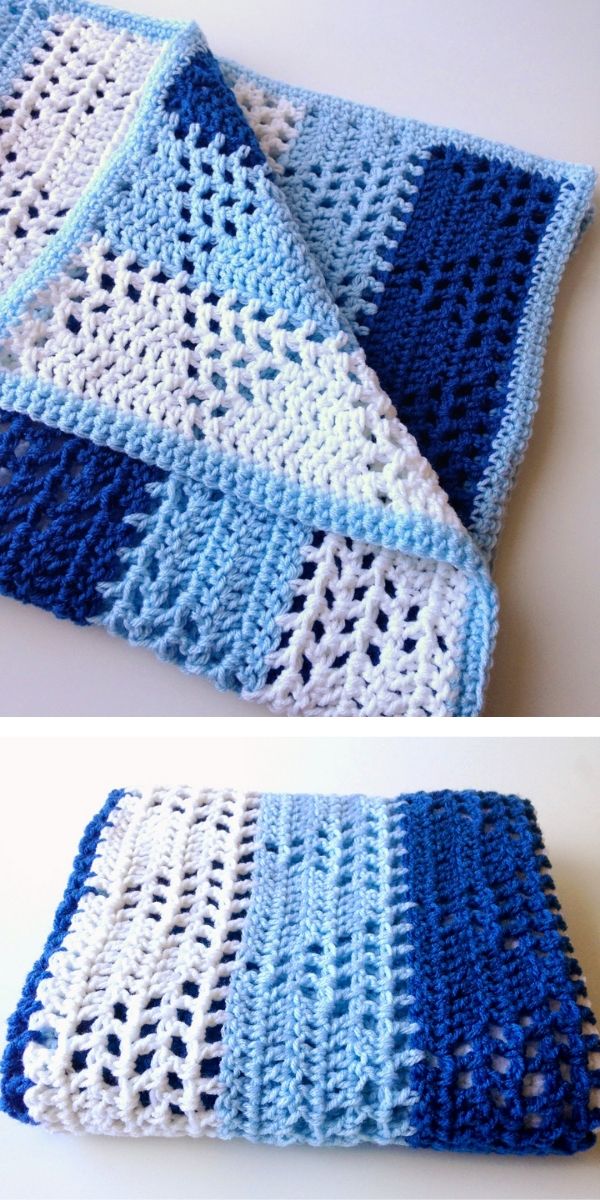 You will find this free pattern
here
.
Triangle Patchwork Blanket
This easy crochet patchwork baby blanket is full of color and fun to make! It looks especially beautiful when it has so many rainbow colors, so grab a colorful yarn and start making it now! It would be really easy to make it bigger or smaller.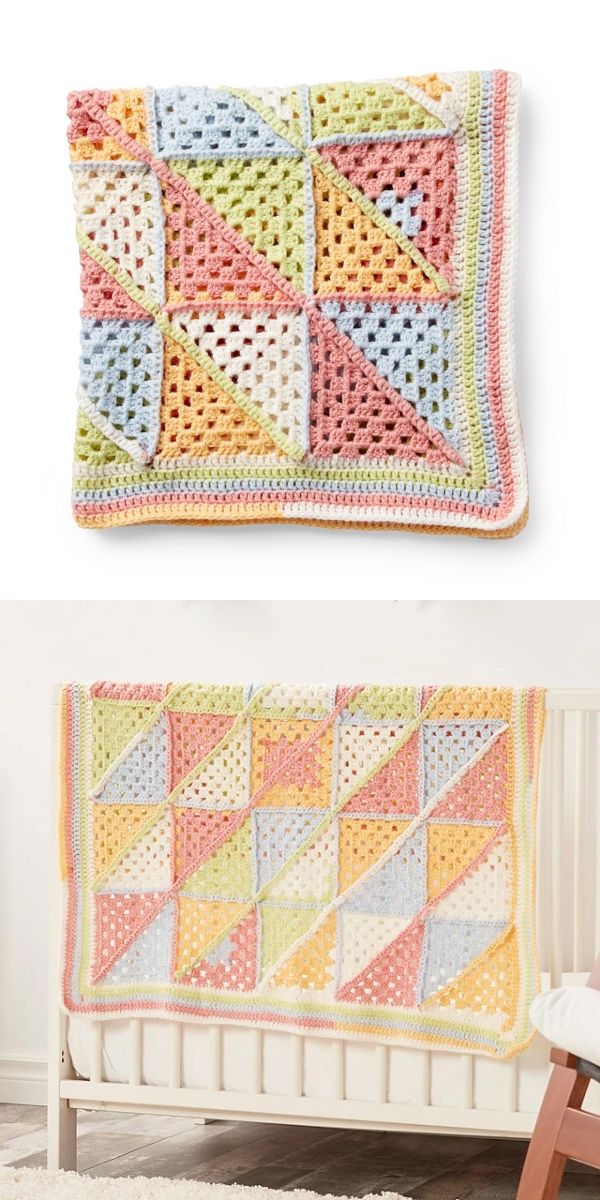 You will find this free pattern
here
.