Adorable Baby Blankets Free Crochet Pattern
The baby blanket is a must in every home, especially during the autumn and winter season. Little children need a cozy blanket to keep them warm. Besides, who doesn't like soft blankets? Make a baby blanket for your little ones, or go big and create a full-sized blanket! The choice is yours, start today!
Check out our free patterns and follow us on our Facebook Fanpage and Pinterest for more creative ideas!
Dragon Scales Baby Blanket
Learn how to combine regular crochet and Tunisian techniques to get this fantastic texture the Dragon Scales Baby Blanket has. The project isn't too complex as the free crochet baby blanket pattern is based on a mitered square repeat. It has a maximum of 9 stitches, so you can use your standard hook. Enjoy!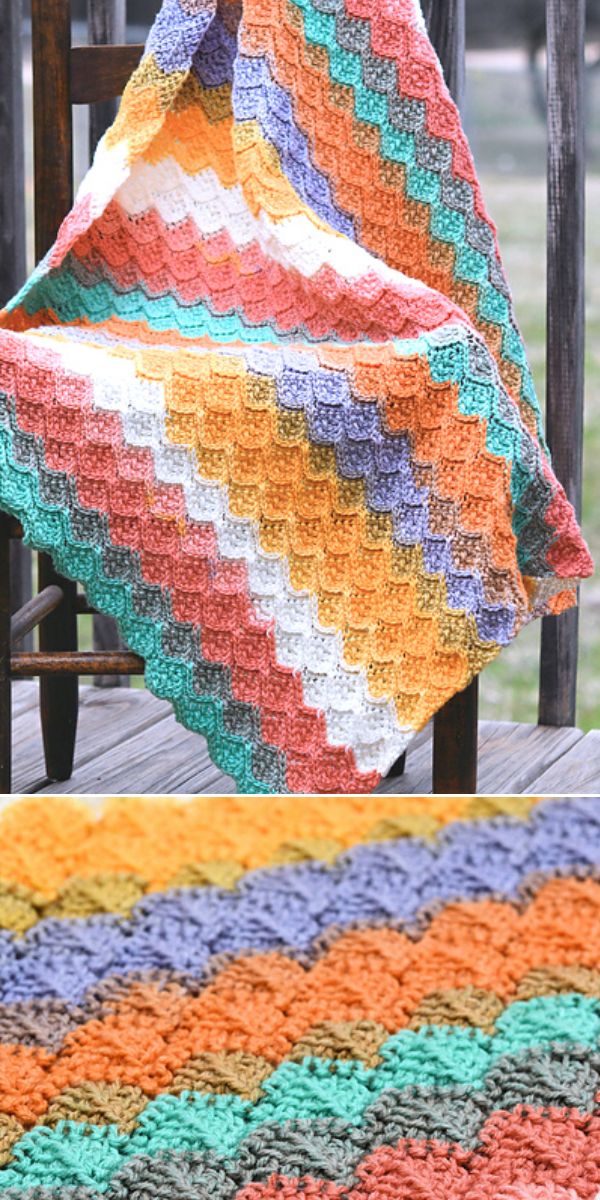 PHOTOS by Kim Guzman / Ravelry.com
Sweet Friends Blanket
This baby blanket is adorable. The free crochet pattern describes making it with a single crochet and popcorn stitch. It's easy! You will create six separate squares and assemble them. This makes the project highly customizable, as you can create any size blanket.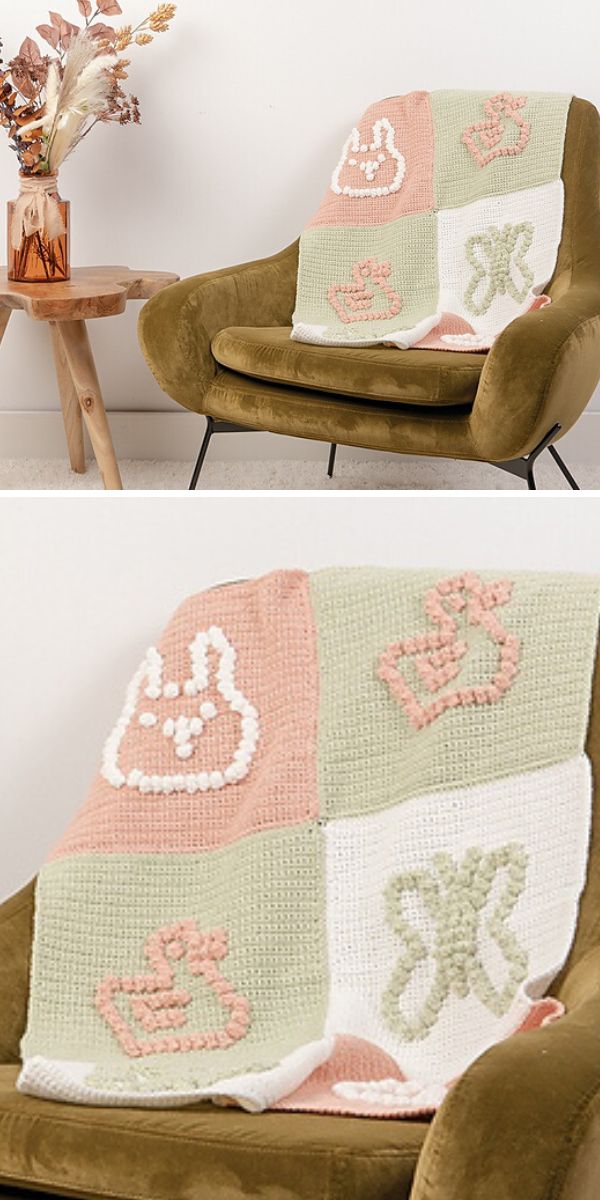 PHOTOS by Amy Polcyn / Ravelry.com
Lacy Baby Blanket
Designed by Jo to the World Creations
Such an elegant lacy baby blanket will be a perfect gift for a baby shower. It looks intricate and even festive. The free crochet baby blanket pattern has a supportive video tutorial that gives you no chance to miss this project. Happy crocheting!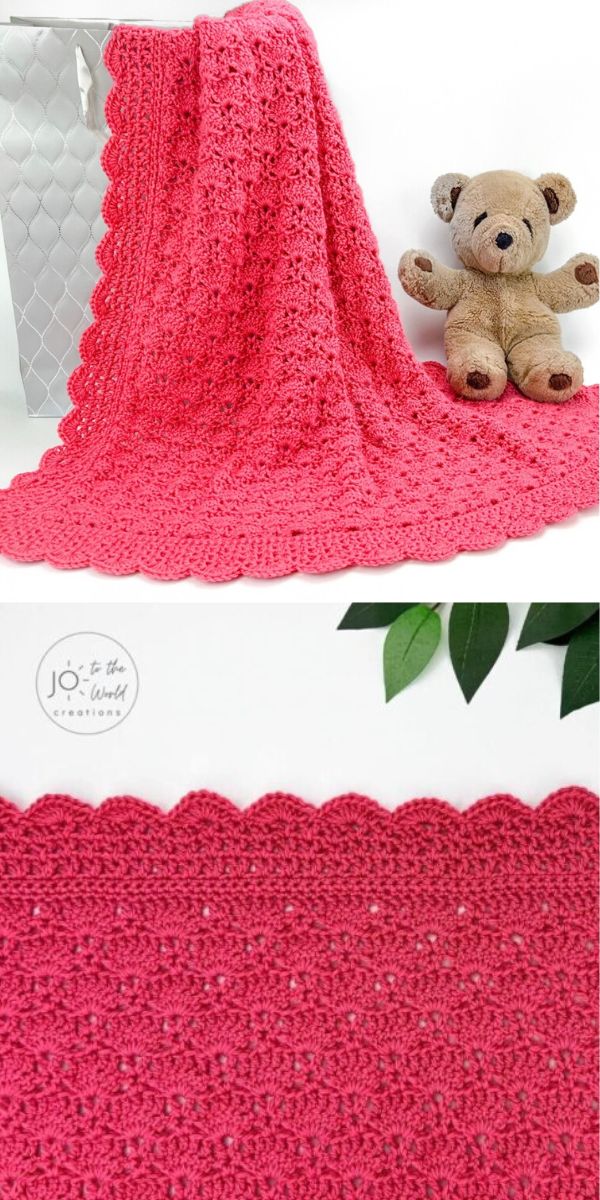 PHOTOS by Jo to the World Creations / jototheworld.com
Yasmin Blanket
The Yasmin blanket has many textures that your little one will love. The baby blanket pattern is free, so try it! This project is easy but offers you much fun because of the combination of bobbles and filet crochet — working with multiple techniques is always joyful.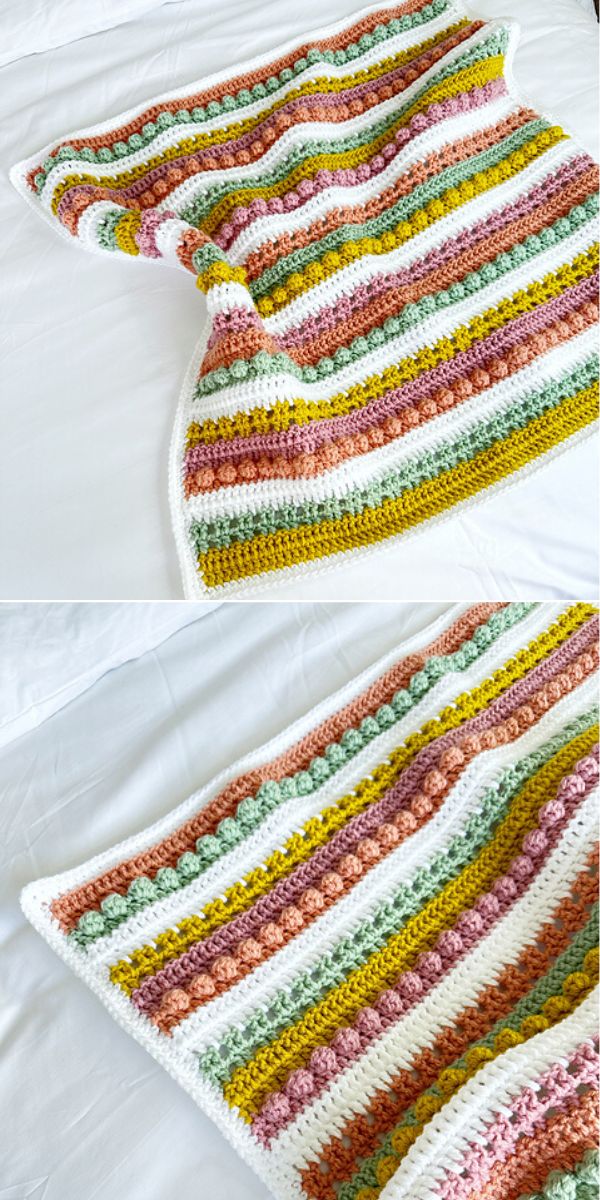 PHOTOS by Clare M / Ravelry.com
Floryn Baby Blanket
This lightweight baby blanket is made with a modern granny stitch. You'll love its lacy look and the lovely border of shells. You'll find instructions in a free crochet pattern on the designer's website. This blanket is so nice and tender that it could be a perfect gift for a newborn; what do you think?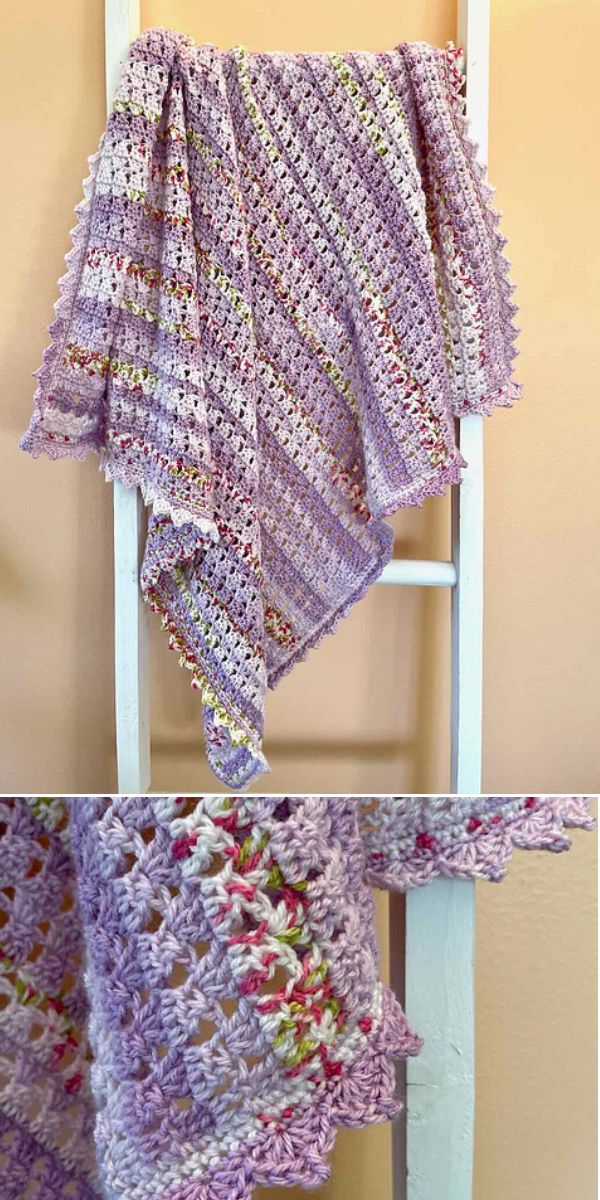 PHOTOS by MadameStitch / Ravelry.com
Drops of Love Blanket
Designed by CrochetDreamz
When designers modify common stitches, they usually get an attractive new look for the "old things." Like this block stitch inspired chunky baby blanket. There are no holes, and it looks tighter. Try to make the same with a free crochet baby afghan pattern by CrochetDreamz.
PHOTOS by CrochetDreamz / Ravelry.com
Bernat Crochet Plaid Baby Picnic Blanket
Designed by Yarnspirations
If you want to learn the intarsia technique, here is a perfect free crochet baby blanket pattern for you. It works with single crochet with an intarsia design for a plaid border. The pattern includes written instructions and a chart for your convenience. Enjoy!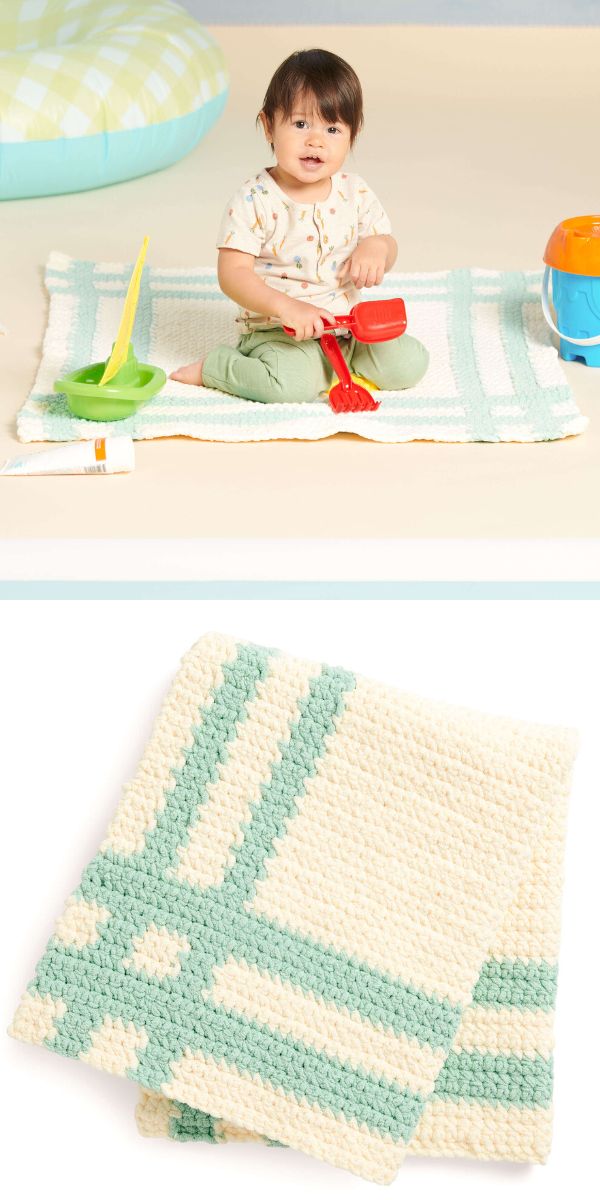 PHOTOS by Yarnspirations / yarnspirations.com
Sweet Berries Baby Blanket
Designed by Daisy Farm Crafts
This beautiful textured baby blanket is an easy project, so you should take this free baby blanket crochet pattern and make one for your kid. It is perfect for strolling or riding a car. You can also crochet one as a gift for a baby shower, for example. Happy crocheting!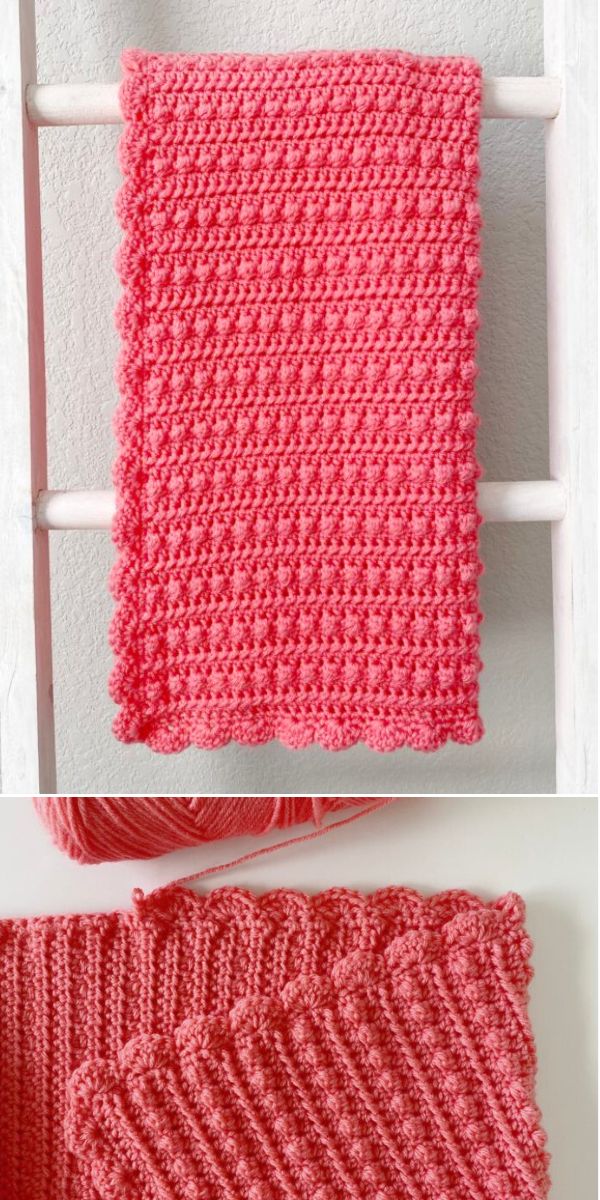 PHOTOS by Daisy Farm Crafts / Ravelry.com
Triangles Granny Stripe Baby Blanket
Graphic patterns and bold colours are very on trend. If you love modern design, you're gonna love this Love Triangles Granny Stripe Baby Blanket! It uses our beloved granny stitch to create colorful triangles. It's great for beginners.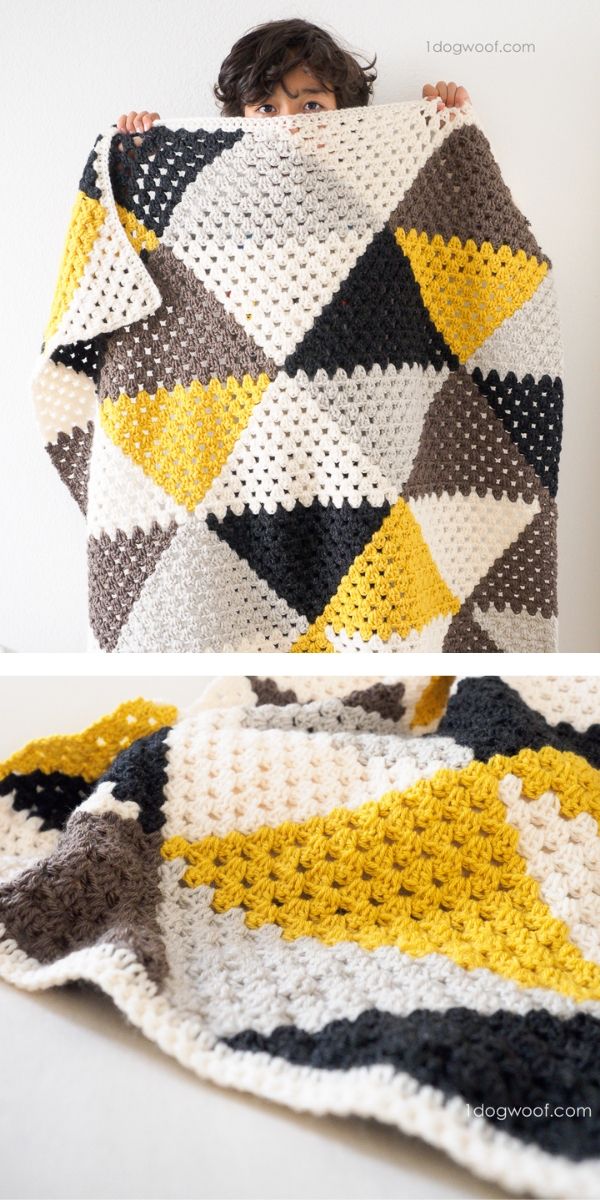 You will find this free pattern here.

If you're not sure about this blanket, remember that you can make it in any colour you want to make it look different! Just look at this cute blanket – it's the same crochet pattern, but thanks to colours it looks more adorable, perfect for a baby or a small child.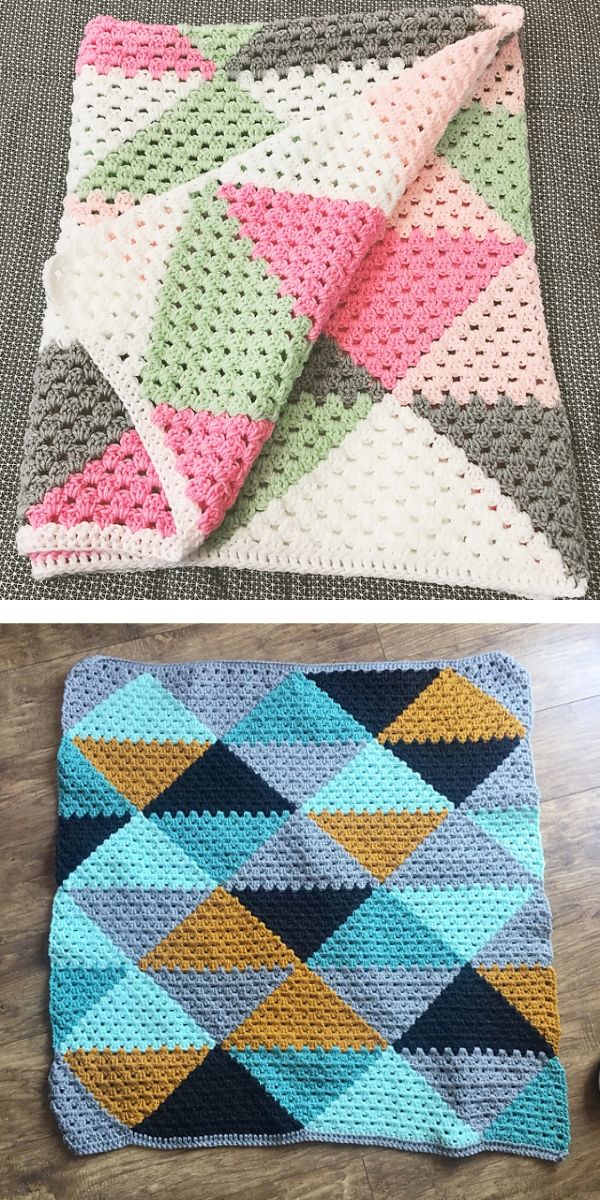 As we said, this blanket will look completely different with other colours, so with more subdued colours it will be perfect for adults! Check out these pictures of the blanket. It will work well both in a modern, minimalist apartment and in a cozy flat.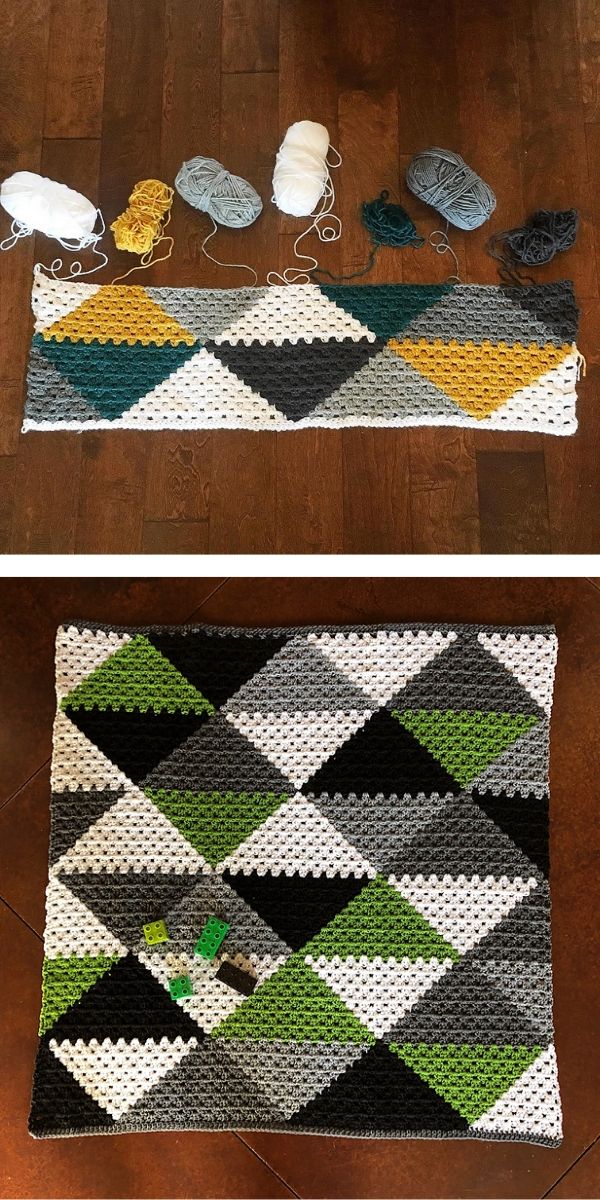 We remind you, that you will find this free pattern here.
Triangles&Stripes Baby Blanket
This geometric pattern looks awesome, doesn't it? Making a Triangles & Stripes Baby Blanket will make your evening more enjoyable.  Moreover it will surely give you an incredible satisfaction when you see how your baby likes it!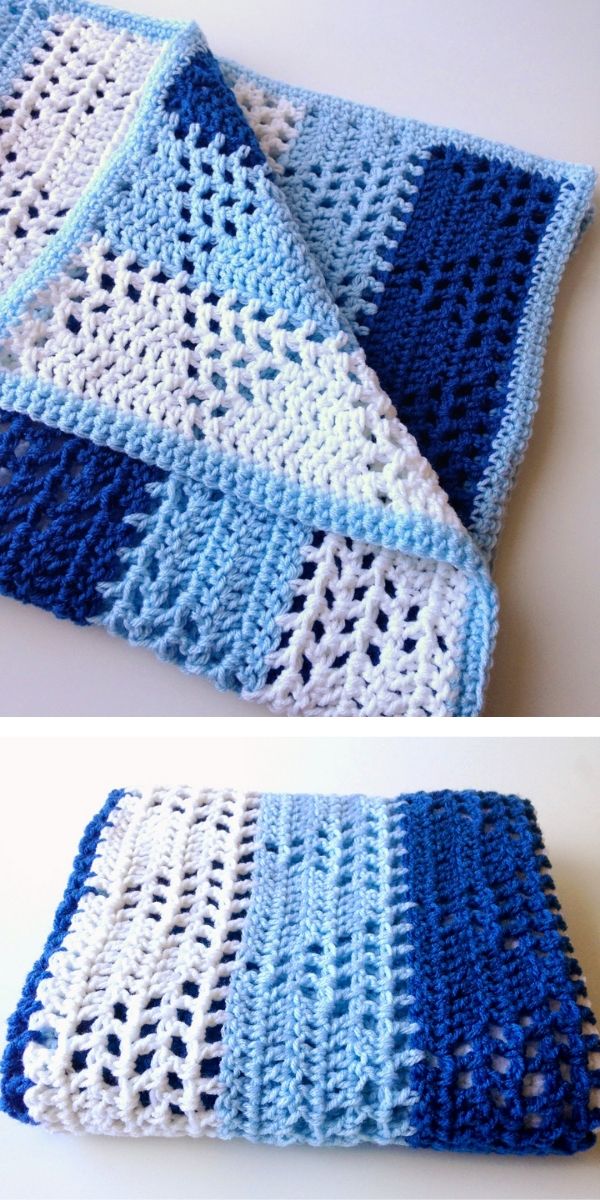 You will find this free pattern
here
.
Triangle Patchwork Blanket
This easy crochet patchwork baby blanket is full of color and fun to make! It looks especially beautiful when it has so many rainbow colors, so grab a colorful yarn and start making it now! It would be really easy to make it bigger or smaller.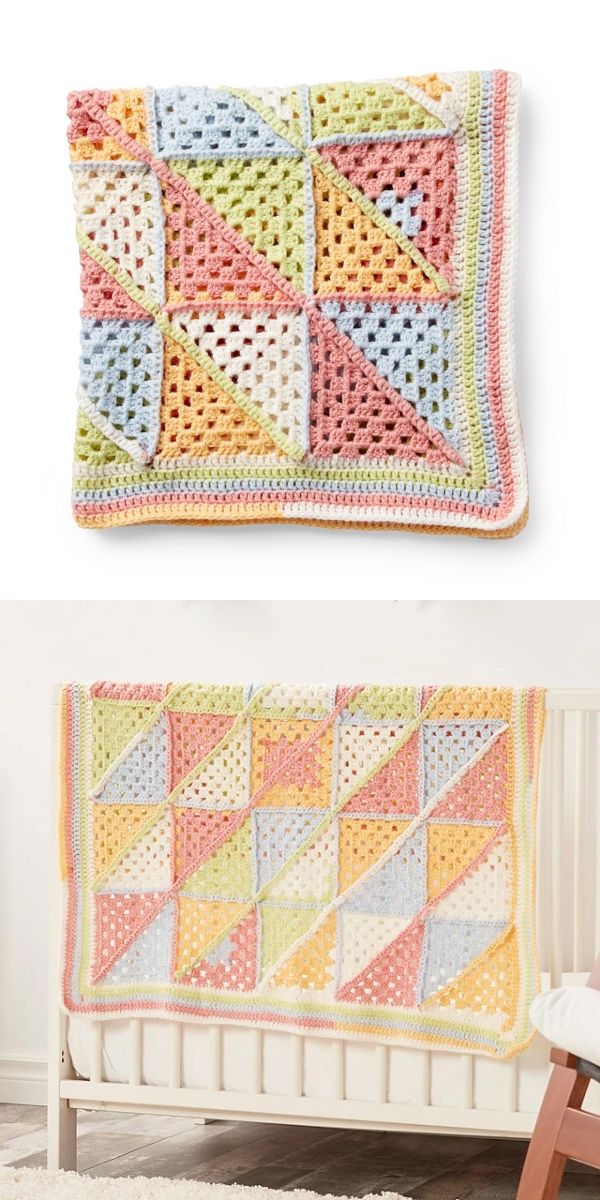 You will find this free pattern
here
.