Animal Paper Crafts for Kids – Exciting Tutorials & Ideas
You will never run out of ideas with this selection of Amazing Animal Paper Crafts for Kids!
What are the essential elements of Amazing Craft Projects for Kids of all ages? Imagination, creativity and easily accessible materials, obviously. The paper-based projects we are presenting to you in this post certainly have all that and much more. You will not believe how creative children can get while playing with paper, scissors and glue. We are definitely still amazed! We've selected projects that will develop your little ones' motor skills and help set their inner artists free. Get to work on the exciting crafts under the links below and don't forget to follow us on our Facebook Page and Pinterest in order to discover more creative ideas!
Cute Animal Coloring Pages Easy Project
Coloring books develop the aesthetic sense of your children as well as their motor abilities and eye-to-hand coordination. The printable pages we've found for your kids show the wonderful animal kingdom almost in whole. Does your little artist prefer wildlife or farm animals? You will find the whole collection right here.
Author: Ana Celaya/Parents.com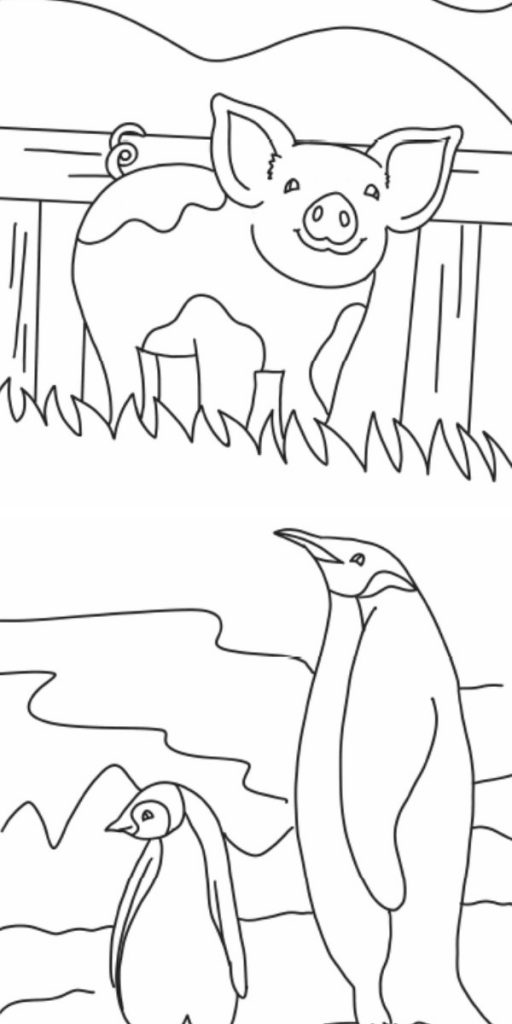 Construction Paper Frog Easy Craft Project
In some cultures green is the color of hope, in others – of jealousy. Well then, we hope your children create a paper frog family that will make all the other crafters go green with envy! The frogs live here for now, but you should definitely invite them to your house.
Author: Andreja Vucajnk/Easy Peasy and Fun
Printable Bug Paper Rings for Kids Easy Craft Projects
Who needs expensive jewelry, when you can craft it yourself without having to spend a fortune? The printable jewels we've found will certainly steal your stylish children's hearts and leave plenty of your precious  time for other projects. The templates wait right here.
Author: Andreja Vucajnk/Easy Peasy and Fun
Paper Caterpillar Easy Craft Project
Did you know that caterpillars are associated with positive change and good luck? This lovely craft project certainly reflects that. If you want this green friendly bug to bring some joy to your home, equip your children with paper circles and follow these instructions.
Author: Andreja Vucajnk/Easy Peasy and Fun

Heart Bear Easy Craft Project
Let's finish this post with something big, furry and bear-y adorable, shall we? Our mission here is to spread the love and inspiration, so we suggest you show this lovely project to your kids and give them an opportunity to say a special I love you to their family and friends. You can help by printing these templates or let them create on their own!
Author: Andreja Vucajnk/Easy Peasy and Fun