Japanese crochet is delicate and detailed, yet simple enough for beginners. Amigurumi projects are always unusual, and it's fun to crochet when you're tired of the typical scarves, squares, and so on. These crochet toy patterns make stunning bird decorations that you can display to show off your skills, give to your friends, or make for your child. Get inspired with these amigurumi birds, and grab your crochet hook!
Check out our free patterns and follow us on our Facebook Fanpage and Pinterest for more creative ideas!
1. Zoe the Baby Flamingo
Designed by Elisa's Crochet
Delicate and feminine, this crocheted flamingo is a must for any little girl. The pastel pink yarn has a really soothing effect, and since there are no metal wires, this crochet toy is completely safe for babies. The project is easy and suitable for crocheters of all levels. See the step-by-step crochet pattern on the website and get creative.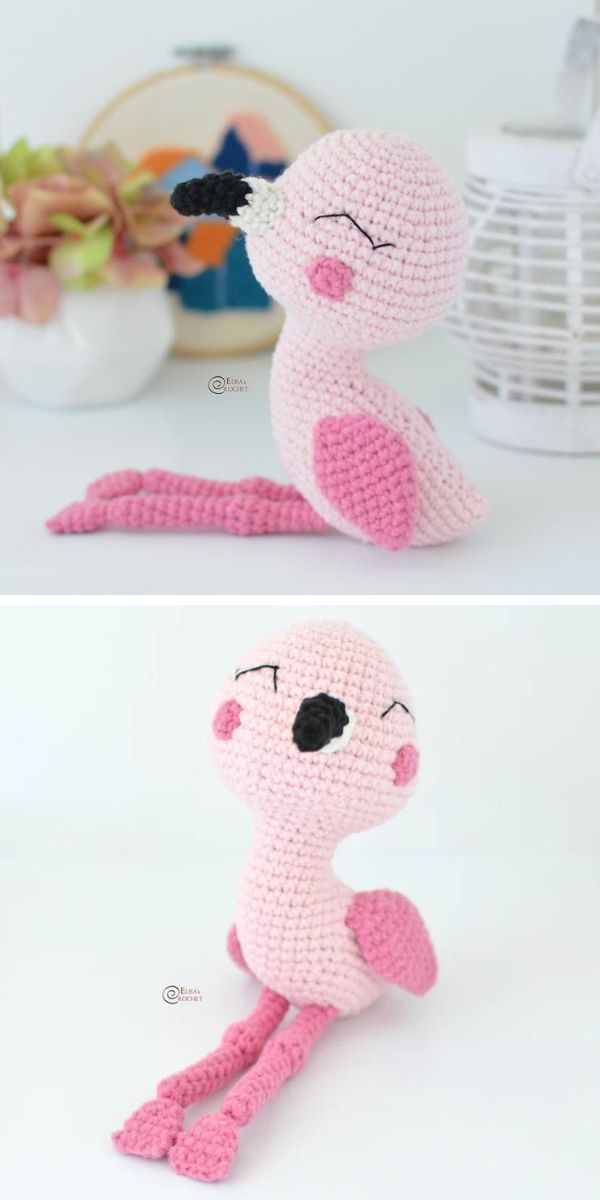 PHOTOS by Elisa's Crochet / elisascrochet.com
Find the original free pattern on elisascrochet.com.
2. Penguin Squish
Not only a toy, but also a pillow! This crocheted penguin is fun to pet and squeeze. The project makes a great gift, and if you or your friends have a child, give this amigurumi project a try. The toy is safe for children, but you may want to use embroidery instead of the safety eyes. With the easy-to-follow and free crochet penguin pattern, it will take no time to complete. Don't hesitate!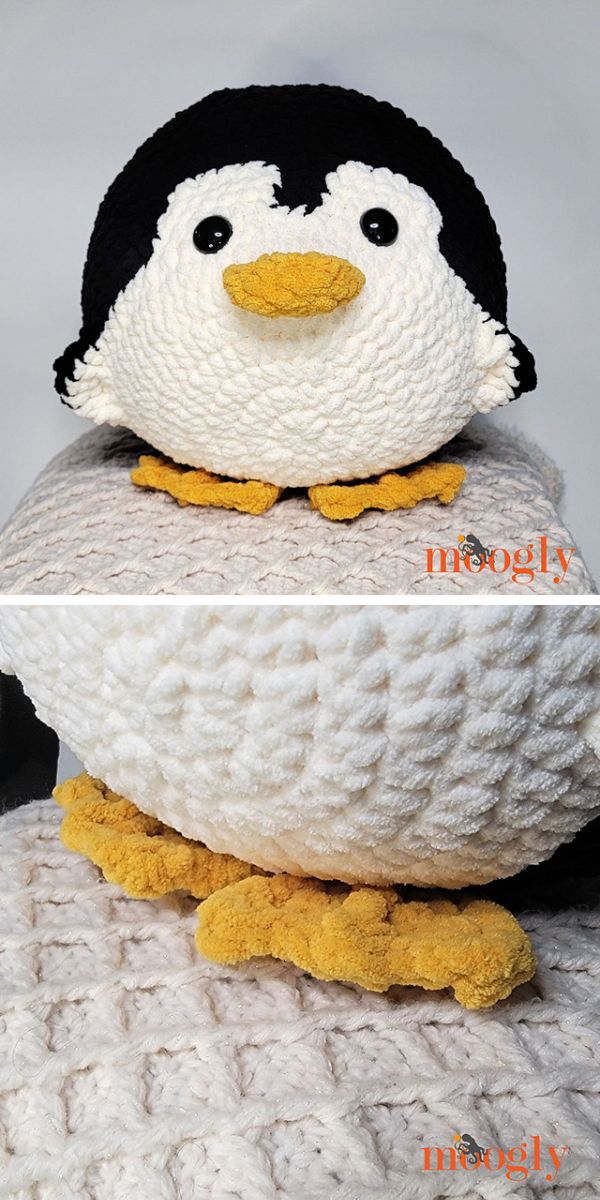 PHOTOS by Tamara Kelly / Ravelry.com
Find the original free pattern on mooglyblog.com, or read more about it on Ravelry.
3. Crochet Sparrow / Rufflehead
Designed by Rebeka Novák-Szabó
Inspired by the story of "The Richest Sparrow in the World," this pattern does not imply a toy but a character with his own path. The design is based on illustrations, so this handmade toy looks just like in the book! The step-by-step free crochet pattern for this piece includes lots of photos and is great for beginners. Wait no longer!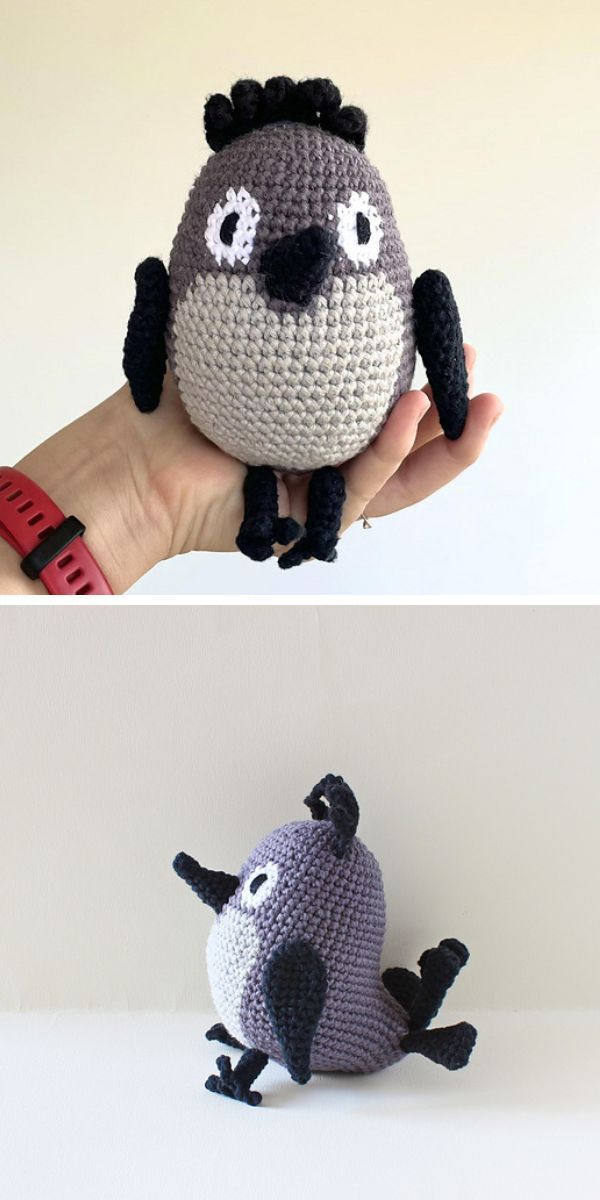 PHOTOS by Rebeka Novák-Szabó / Ravelry.com
Find the original free pattern on bunnymoonhu.com, or read more about it on Ravelry.
4. Melvin and Penny Love Birds
These tiny amigurumi birds make great room decorations. The soft pastel yarn colors combined with the cute design create a cozy atmosphere perfect for a bedroom or living room. They're also a great gift idea for young couples. The free crochet pattern also includes strawberry jam cookies so your birds won't go hungry. Download now and have fun crocheting!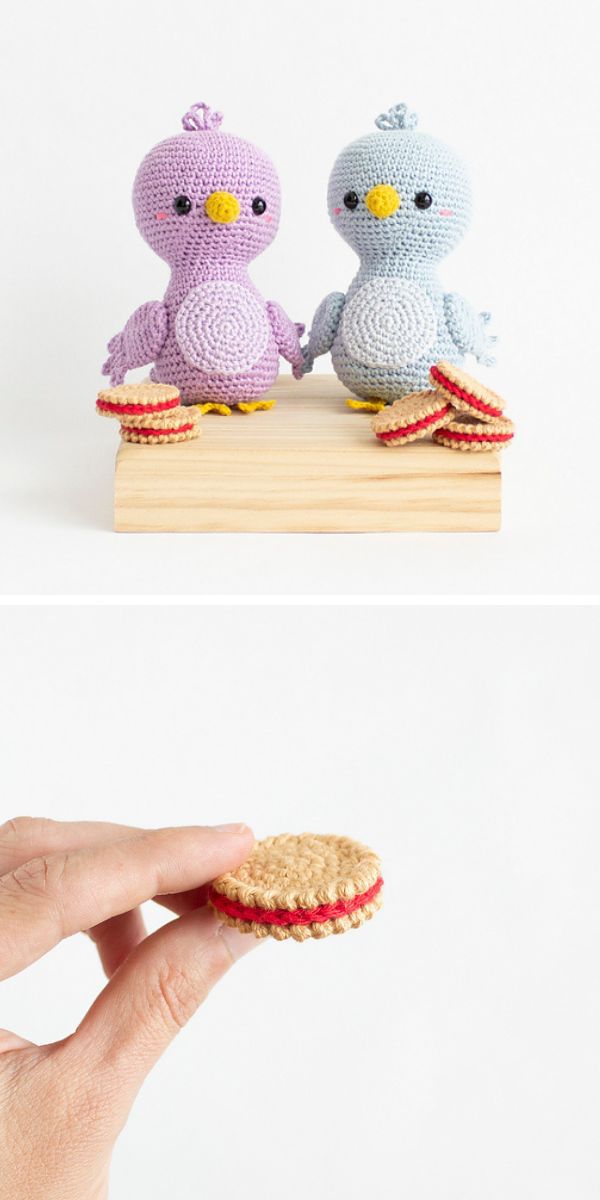 PHOTOS by Lauren Espy / Ravelry.com
Find the original free pattern on amenagerieofstitches.com, or read more about it on Ravelry.
5. Seagull
If you're looking for a cute crochet decoration, look no further than this seagull. Designed for intermediate crocheters, it's easy to follow the pattern. It makes a great gift and is sure to bring some joy to your office. Feel free to use the amigurumi seagull crochet pattern. It's really that easy, don't be afraid to start!
PHOTOS by Ela Camarena / circuloyarns.com
Find the original free pattern on circuloyarns.com.
6. Robin
Designed by Frederica Patmore
This cute crochet bird is an excellent idea to make when you want to take a break from complicated crochet projects. A crocheted robin is a lovely part of Christmas handmade decor. It's also a great thing to learn how to crochet amigurumi if you're a beginner and want to make something stunning. The simple design and easy to follow pattern will help you complete it quickly and effortlessly. Follow the instructions and start crocheting right away.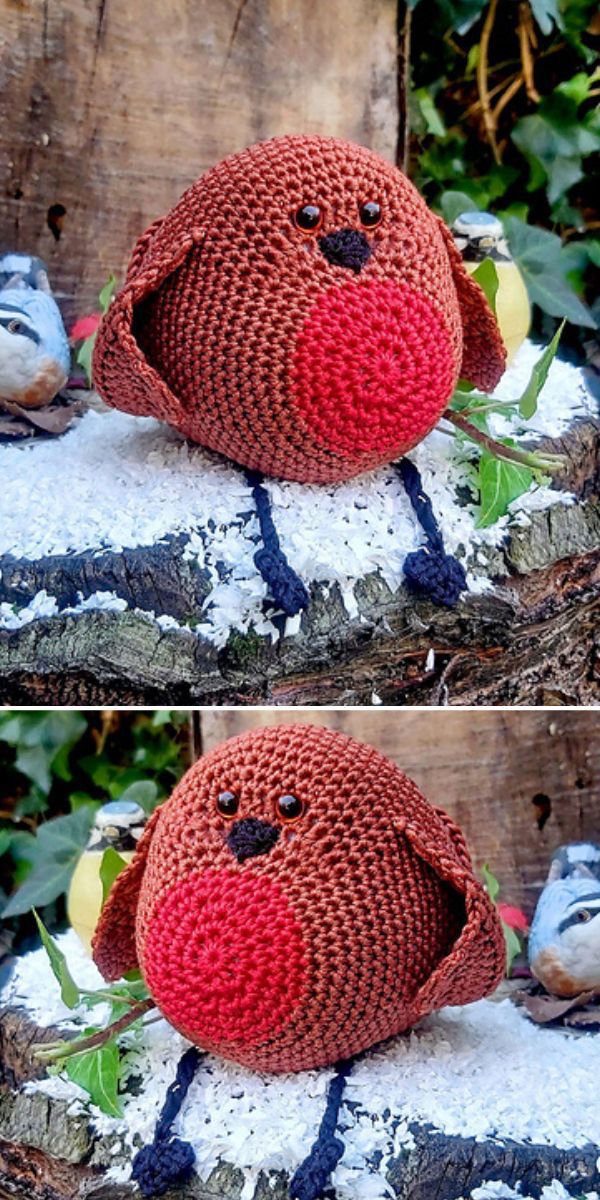 PHOTOS by Frederica Patmore / Ravelry.com
Find the original free pattern on prima.co.uk, or read more about it on Ravelry.
Check also the post with Interesting Amigurumi Ideas.