Small children grow very fast, so there is never enough clothes! How great it's that you can make this dress in several sizes, and when your little girl loves it but grows up you can make a new one that will fit perfectly! Take a look at this pretty Colorful Baby Dresses – the true colorful bird among girl dresses! Make it as soon as possible, because your little girl will totally love it!
Check out our free patterns and follow us on our Facebook Fanpage and Pinterest for more creative ideas!
Rainbow Dress
This Rainbow Dress is the power of happiness and positive energy. Moreover it's mindblowingly simple, as it's just striped dress with very easy to make top, but it looks stunning. This project is perfect for beginners and for those who want to make a beautiful Christmas gift for a little princess.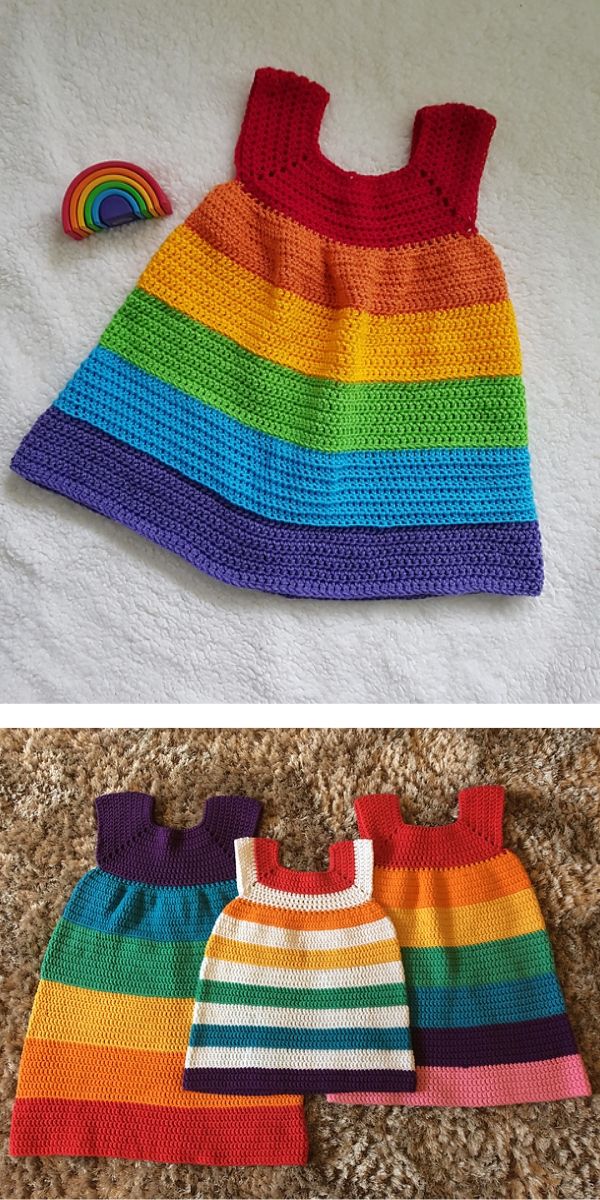 You will find this free pattern here. 

Pastel Crochet Dress
If you love delicate pastel colours, this Pastel Crochet Dress will completely enchant you! Just look at this tiny adorable dress, take the yarn and make it for your baby! Pastel rainbow of colors creates a beautiful girlish look.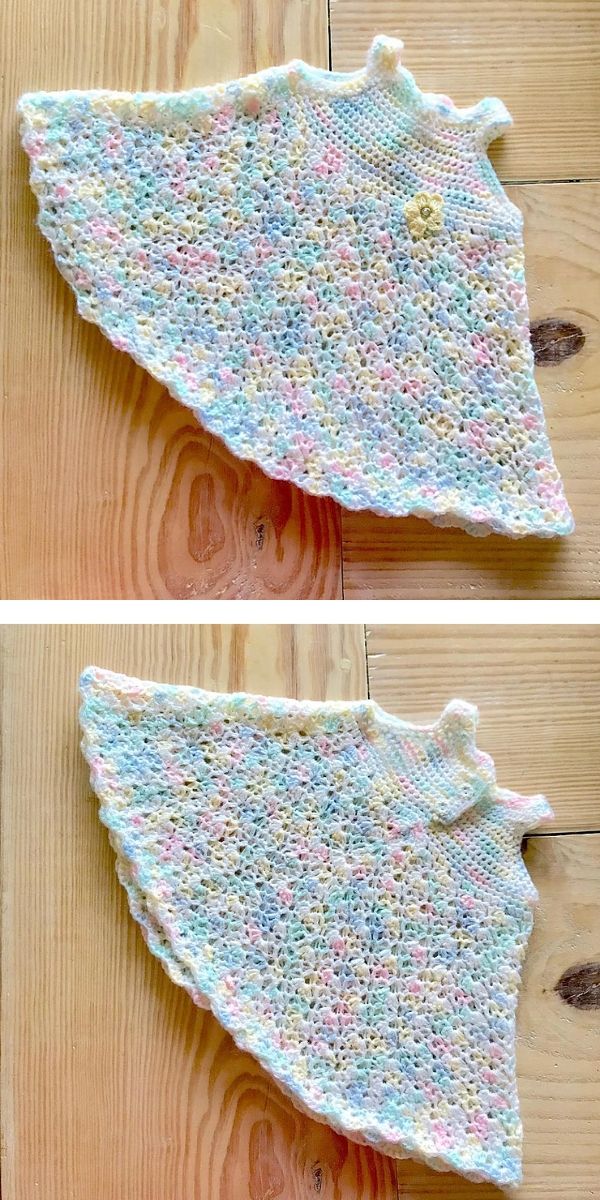 You will find this free pattern here
Over The Rainbow Dress
Every little girl loves colorful clothes, especially dresses! So create this lovely Over The Rainbow Dress for your child or as a gift. You won't find such a lovely dress in any shop, so start today! I'm sure every little girl will love it.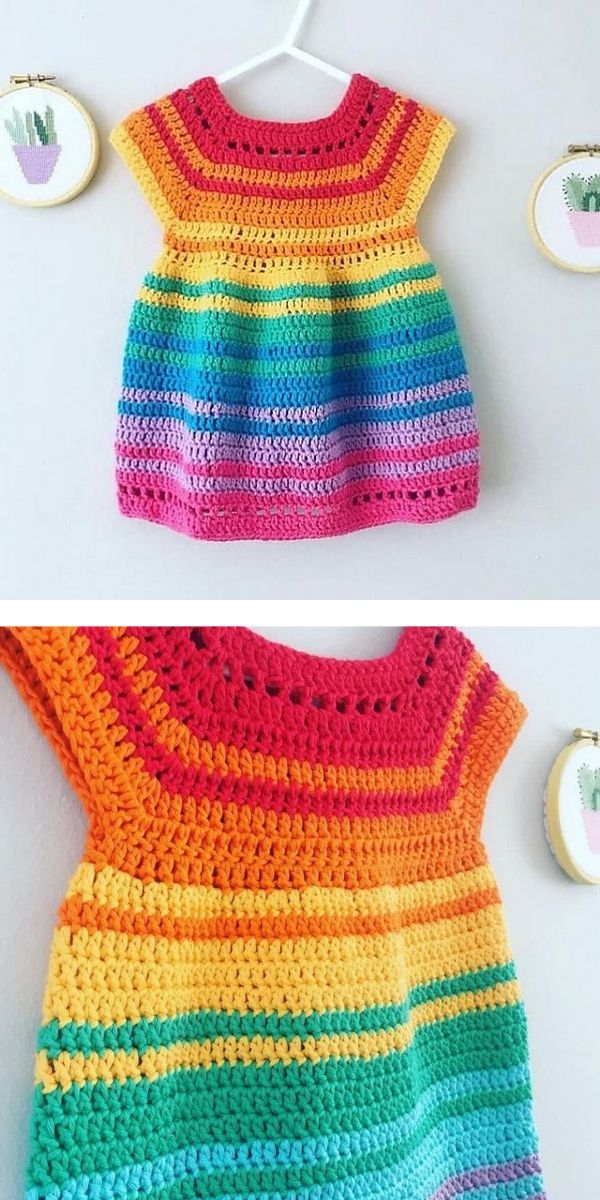 You will find this pattern here