Colder days may be coming, but we're sure your boys don't even want to think about playing indoors. We get it, we all loved to have fun in the fresh air when we were kids. And  we all needed warm sweaters for that! The ones we've found for you today are really special. The Rabbit Sweater is probably the cutest thing you've ever seen and the Digger Jacket has been recreated over 150 times. Impressive, right? Before you start knitting, follow our Facebook Page and Pinterest in order to discover more timeless patterns.
Rabbit Sweater Free Knitting Pattern
Level: intermediate Author: Phildar Design Team
This Rabbit Sweater is the pure essence of sweetness! It's fluffy, it's soft, it's stylish – simply impossible to resist. Your little rabbits are going to look even more adorable, so get ready to melt! Yo will find the pattern here and more information here.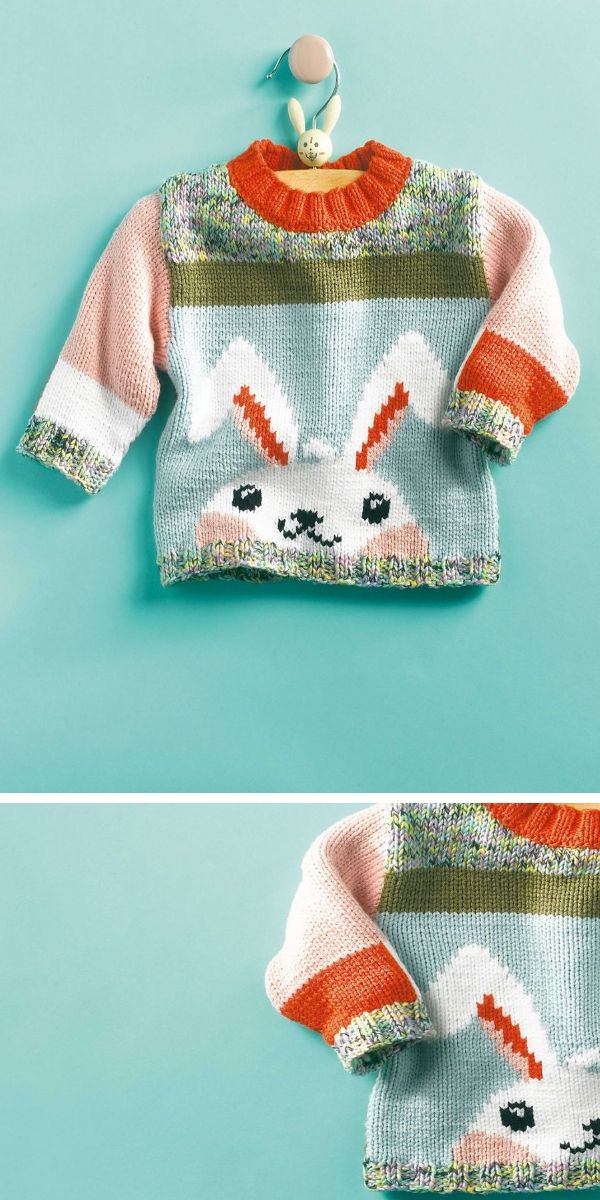 Digger Jacket Free Knitting Pattern
Level: upper intermediate Author: Sam Godden/Siobhanta
Here's something for your brave Bob the Builder! The burst of vivid colors and the cool motif make this design perfect for young boys, cheerful and full of energy! The original pattern is available here and this particular version here.