This easy knitted Amazing Beach Bags will be perfect for summer days. They're big, have a relaxed weekend vibe to it, and they are sturdy enough to keep a lot of your stuff. That's all you need from your bag to be perfect for going out on the beach, so choose the prettiest pattern and do it now!
Check out our free patterns and follow us on our Facebook Fanpage and Pinterest for more creative ideas!
Pinky Beach Bag
This Pinky Beach Bag has a really fashionable look and what's more, it's very packable. You can use dark pink similar to this one, or experiment with bolder colours! Or maybe go for natural beiges and greys? You decide. It's a great project for beginners, so try it today!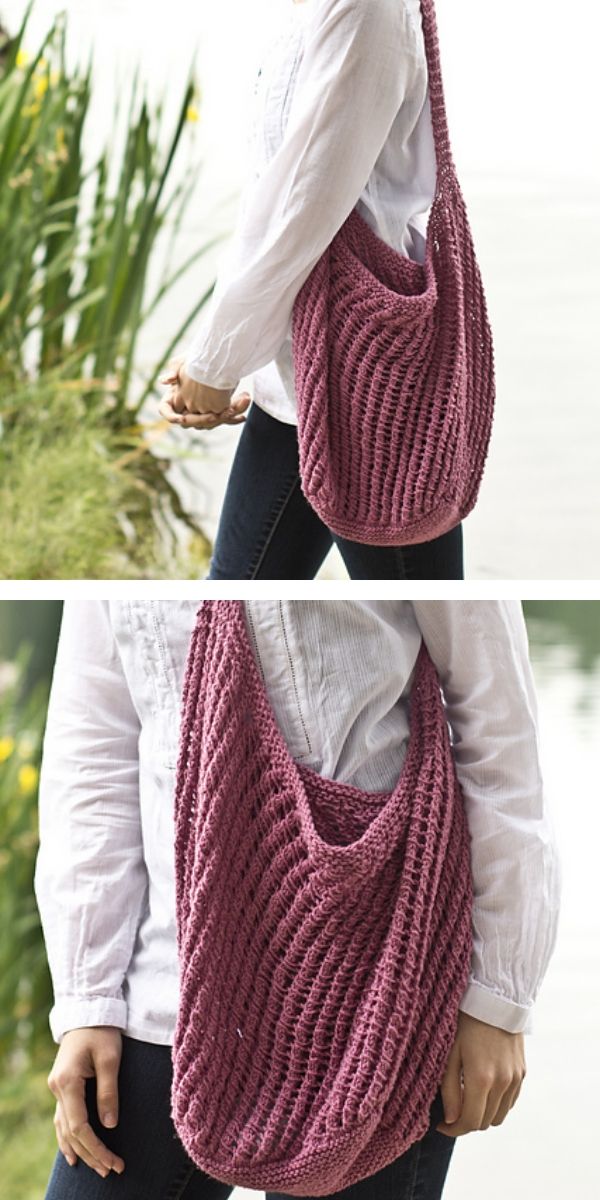 You will find this free pattern here. 

Advertisements

Beach Front Bag
This bag looks very natural as if it were made from dried leaves, so it will give you a boho or hippie look. This pattern knits up quickly with tape yarn and large needles, so it won't take too much time. Thanks to the thick handle, the bag is solid and can keep some heavy stuff, perfect for the beach!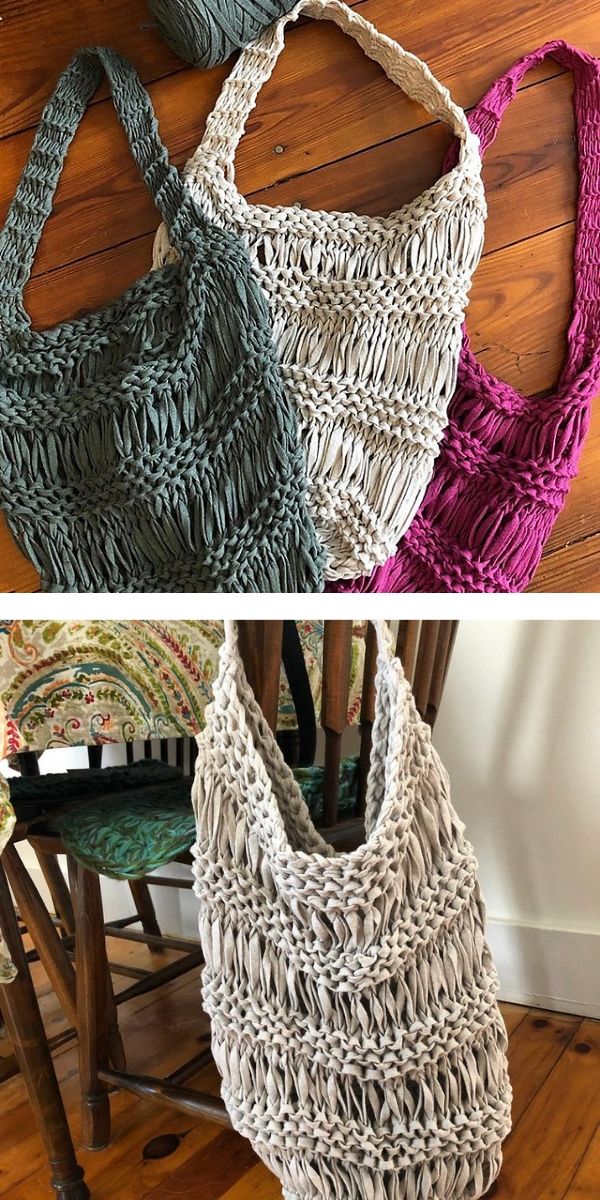 You will find this pattern here.
Sail Away & Sunrise Beach Bag
Those two bags are the exact opposite. Sail Away Bag with a colorful sea motif will be perfect for summer and seaside walks. The second one – Small Sunrise Bag – is in more casual style, not only for the beach but also for every occasion. Which one do you want? The choice is yours!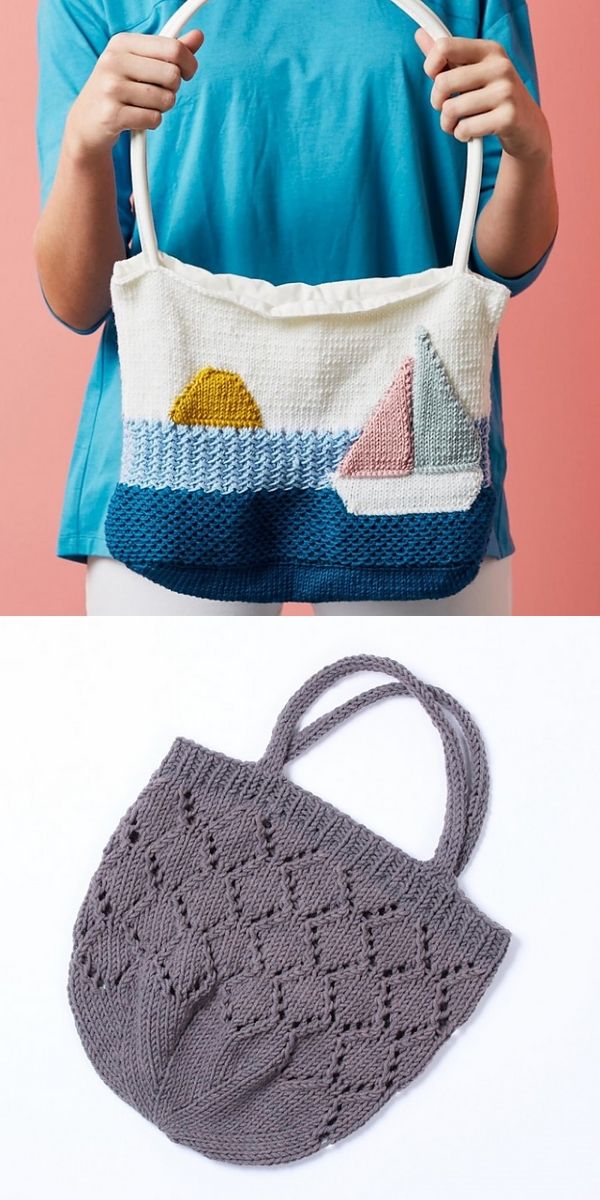 You will find Sail Away bag pattern here, and  Small Sunrise Bag pattern here.
Funner Sunner Beach Bag
If you need a bag that is stable and won't tip over in the sand, this is a great choice! The stable base keeps everything in right place, and what's more, the bag looks beautiful! Make sure you do it soon!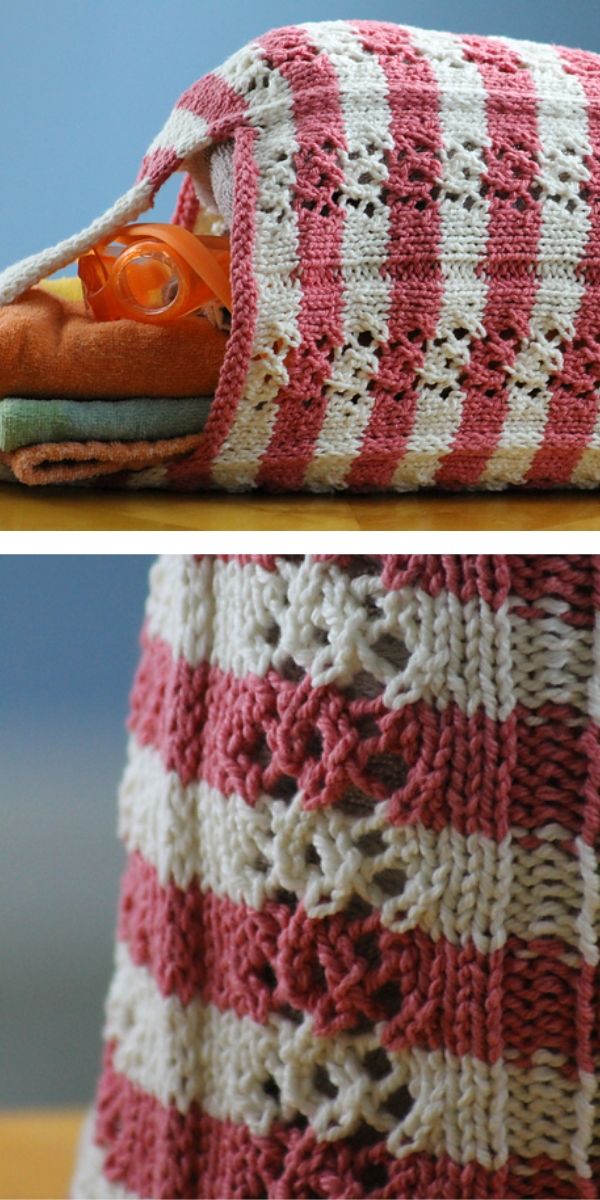 You will find this free pattern here.
Sea Beach Bag
If you love beautiful things you have to see this! This original look and beautiful vivid color makes this bag a must have for summer, don't you think? It will look fantastic with a lightweight bright dress, for example. It's the perfect combination!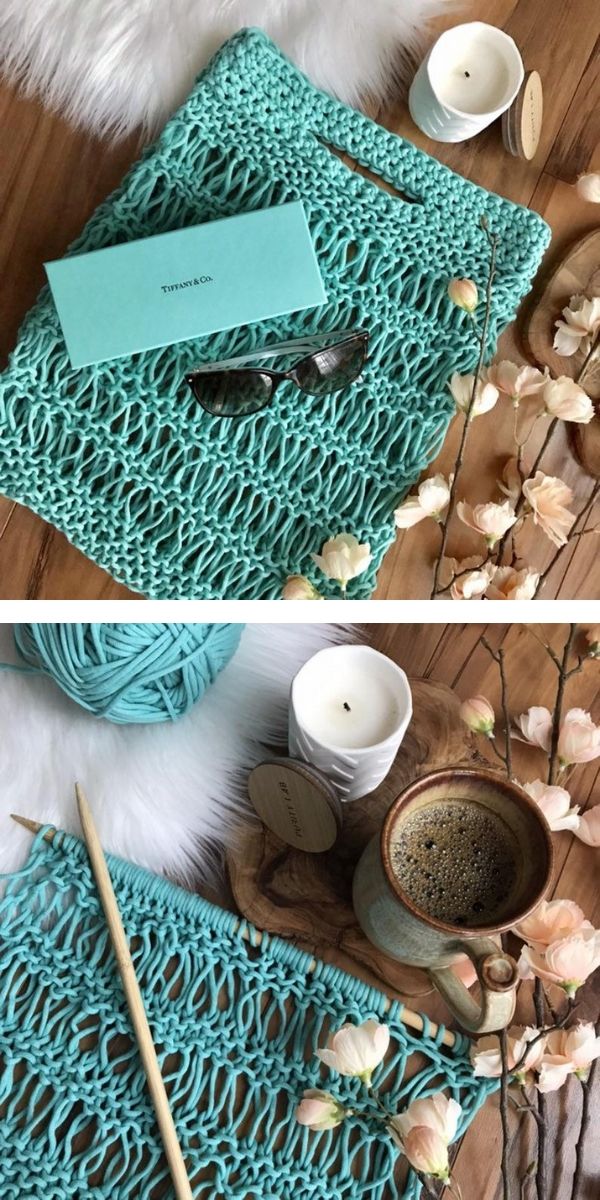 You will find this pattern here.