It's slowly time to take out the Christmas tree from the closet and decorate your house, because Christmas is getting closer and closer! Christmas tree and a house full of colorful decorations looks joyful and amazing, so look at these Winter Christmas Ornaments and create something beautiful. I'm sure they'll make your home look wonderful on Christmas Eve!
Check out our free patterns and follow us on our Facebook Fanpage and Pinterest for more creative ideas!
Fair Isle Santas
These miniature sweet knitting Fair Isle Santas look really beautiful! In fact, the whole pattern is created not by the shape, but by the colours of the yarn and the stitch. They look really great, I hope you like them too and they will be on your Christmas table!
You will find this free pattern here
Advertisements

Snow Baby
Aren't those figures cute? Look at this, you can't see their eyes through the big hats, it's so adorable! What's more, thanks to the bells on the top, the caps can make a funny sound. Create a few lovely Snow Babies in different colors!
You will find this free pattern here
Tree Sampler
This Christmas tree is really awesome because it's a geometric tree pattern made of smaller trees! Many tiny Christmas trees form a big one, so you can make each tiny Christmas tree in a different pattern and color to make a big, colorful Christmas tree!
You will find this free pattern here
Poinsettias & Snow
I really like such ornaments because they look beautiful on the table and can be used as a mug pad or napkin. Create this Poinsettias & Snow pattern in Christmas colors and decorate your table!
You will find this free pattern here
Winter Animals Knit Christmas Ornaments
If you love adorable animals as much as I do, you're gonna fall in love with this Winter Animals Knit Christmas Ornaments pattern. Just look at it! You can make a whole animal family and hang it on a Christmas tree.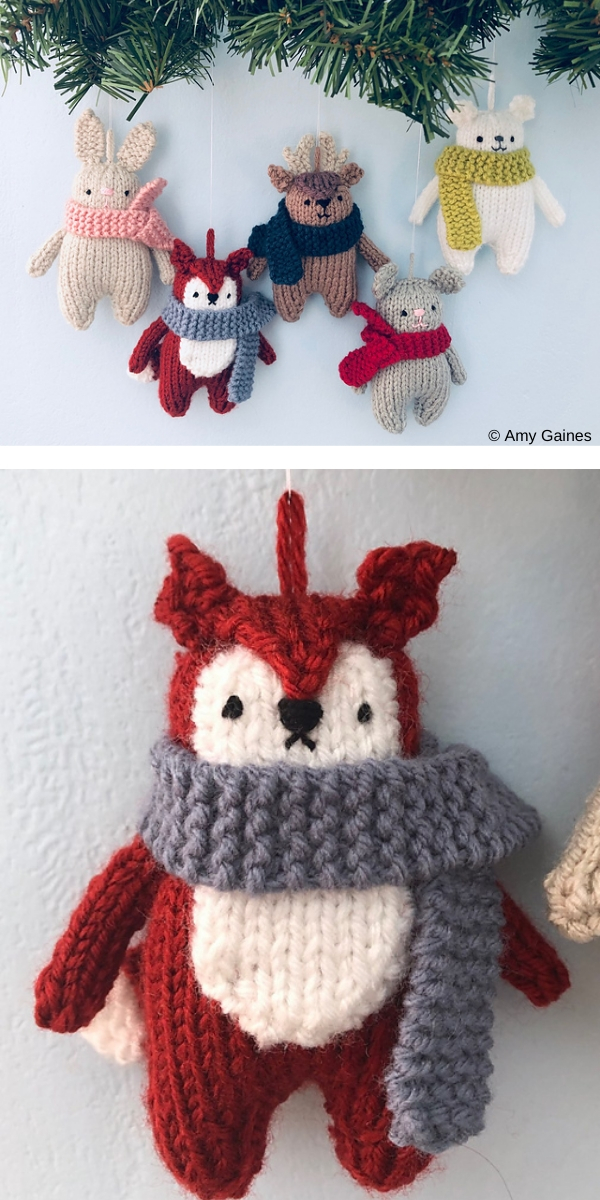 You will find this pattern here
Winter Folk Friends Paid Pattern
These lovely folk-style Santa Clauses will amaze you! Small bodies and lovely hooded clothes look really beautiful and as you can see, you don't have to limit yourself to red color, because another colours look awesome too!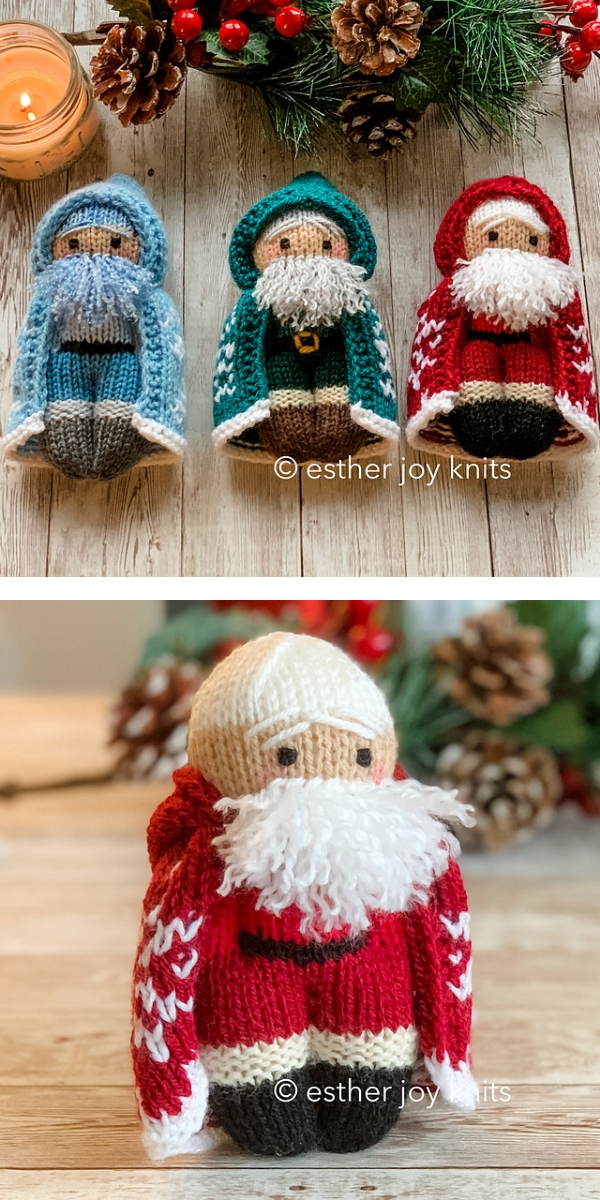 You will find this pattern here
Gnomes and Wobblers
I don't know about you, but I liked those funny gnomes with high hats at first sight. They are really funny and when you take off their tall hat you will see their adorable faces! What's more, when you push them, they will come back – look at the gift!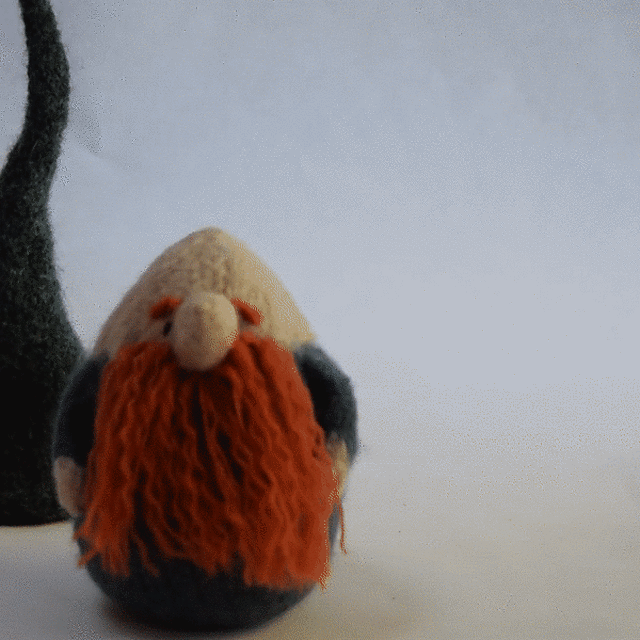 You will find this pattern here