Handmade decorations are the most beautiful accessories for your house. They can give the interior a unique character. Beautiful, and at the same time functional home decorations are something we want to show you today. Just choose your favourite colour of yarn and let's do it!

Check out our free patterns and follow us on our Facebook Fanpage and Pinterest for more creative ideas!
Simple Minimalist Basket
These baskets is a must have in your house! They are functional and look beautiful at the same time. The minimalism and simplicity of these baskets means that you can mix different colours to create unique eye-catching decorations, or just choose subdued colours that match everywhere.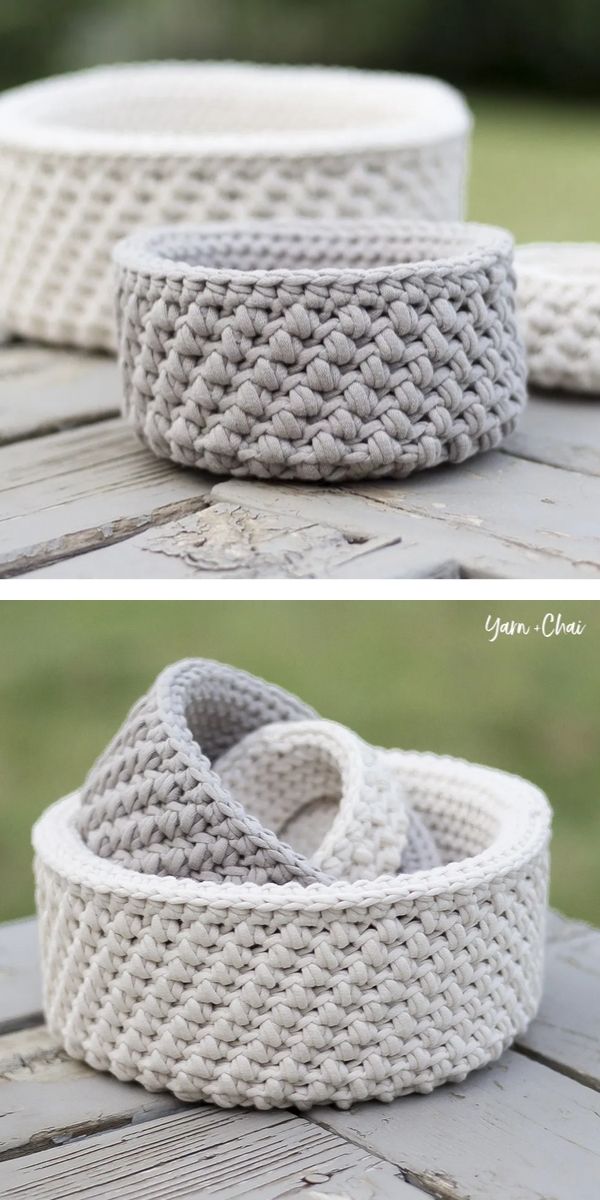 You will find this pattern here. more info here.

Advertisements

Original Tassel Basket
This stylish basket with fringes it is sturdy and easy to make, perfect for beginners. Although it looks beautiful but complicated, it's really simple and you can do it yourself! Ideal addition for spa-style bathrooms or oriental style kitchens. It depends on you and the colours you choose.
You will find this free pattern here.
Basket With Handle
If you need a storage you can easily move and even take with you for shopping – this basket is perfect for you! What's more, this thick yarn looks amazing. Thanks to the handle, this basket is very comfortable and you can take it anywhere you want. All you have to do is grab it in your hand.
You will find this free pattern here.
Cosy Flowerpot Case
This cosy flowerpot case will make your room more homely. You can give your plant a new life and turn an unattractive brown pot into a beautiful decoration. Just create a cosy outfit for your favorite flower. And then for the whole plant family!
You will find this pattern here.
Colorful Autumn Basket
This colorful basket is associated with the beautiful autumn when green, orange and red leaves fall from trees. It is also associated with a vegetable garden where you can find fresh carrots and pumpkins. The basket is perfect as autumn decoration, but also for your garden.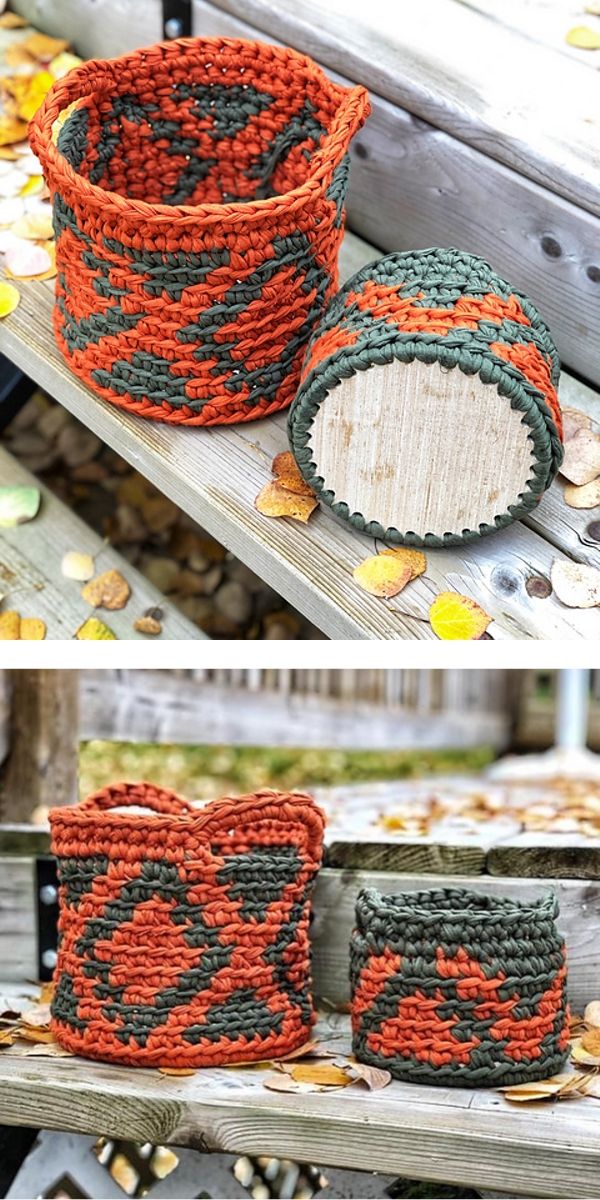 You will find this pattern here.
Funny Zig Zag Basket
This basket with original zig zag pattern will inspire everyone! You can choose two contrasting colours of the yarn to create a colourful wow effect, or you can choose two similar tones to create an ombre effect. Choose what you prefer – the effect will be awesome anyway!
You will find this free pattern here.
The Cutest Unicorn Basket
Have you ever dreamt about your own unicorn?  Now it's possible and what's more, this unicorn will be functional! Just look at this wonderful unicorn and his rainbow braid. Don't forget the very pink yarn! This cute pattern is available for free, so make it a must!
You will find this free pattern here.