Is there anything better than a warm and soft blanket? A warm, soft Great Ripple blankets! This pattern is amazing and I'm sure you'll like it. The colorful wavy pattern is original and you can make it in many different ways. Mix some of your favourite colours and create a beautiful ripple blanket. I'm sure it will be perfect for cold long evenings!

Check out our free patterns and follow us on our Facebook Fanpage and Pinterest for more creative ideas!
Woodland Blanket
This funny Woodland Blanket is wonderful and could be a great gift for a family member or friend. Use other colours and change the mood of this blanket – make it into blue waves or yellow sand! You can also make a colorful rainbow blanket for a small family member!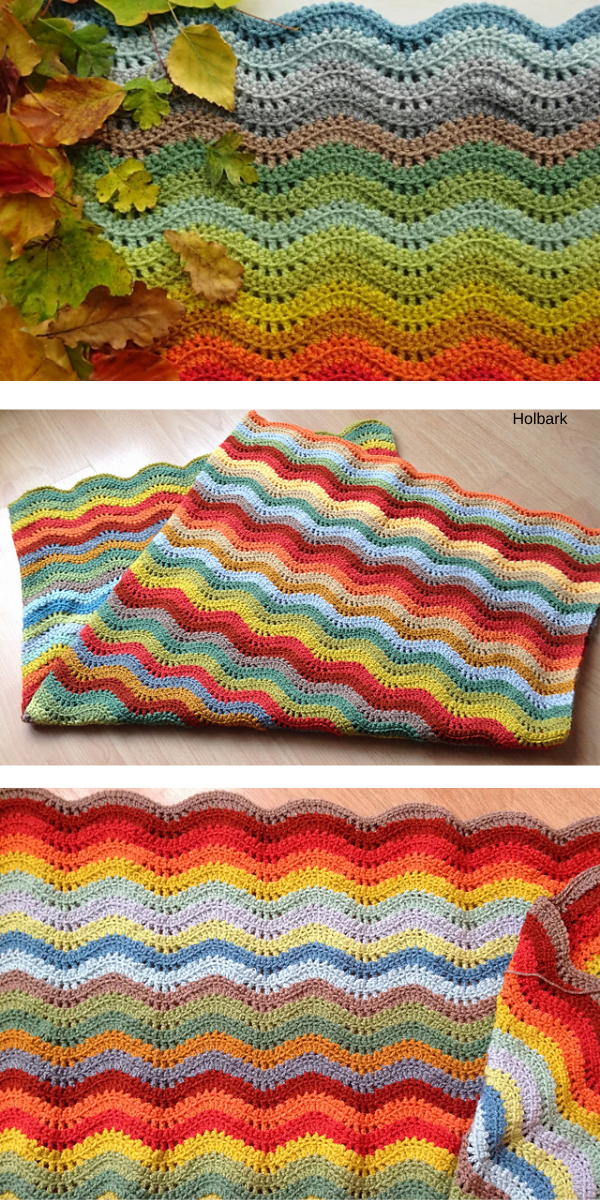 You will find this free pattern here.

Grandma Spiked My Ripple Blanket
Grandma Spiked My Ripple Blanket with small openings looks a little bit vintage, like an old grandma's blanket. I think it's magic and beautiful, because almost all of us love and remember our grandmas warmly. This Blanket looks really cosy and if you choose beautiful colors, it will surely looks great!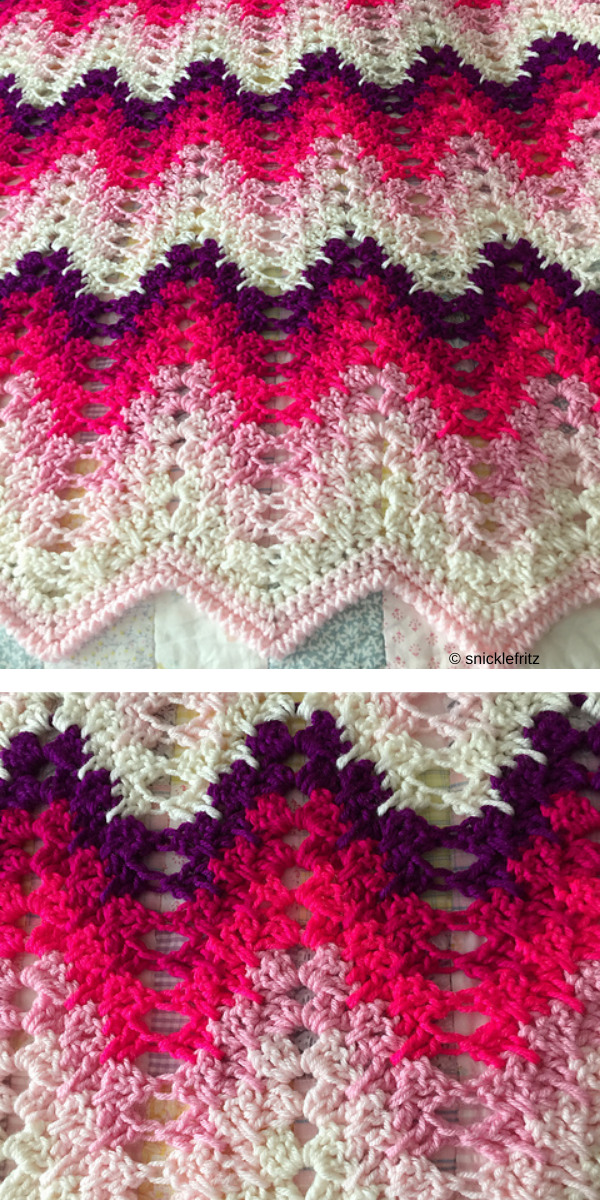 You will find this free pattern here
Striped Baby Blanket
This cute Striped Baby Blanket is a perfect gift idea for new family member or your friend's child, because hand-made gifts from the heart are always amazing! You can make a pink blanket for a girl or a blue blanket for a boy, or just a funny, colourful baby blanket. I'm sure it'll be loved!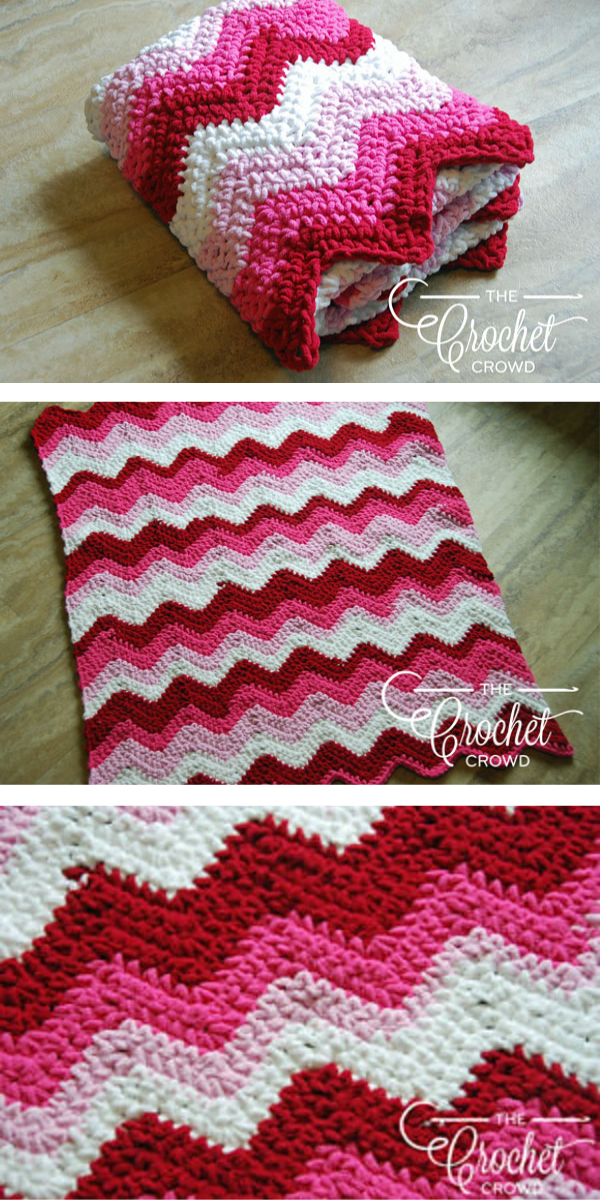 You will find this free pattern here
Daisy Chain Blanket
This charming blanket is totally amazing, because apart from the wavy pattern, it has lovely flowers! If you love daisies, or you're just looking for some beautifully varied pattern, then this Daisy Chain pattern is for you! The colours of the yarn gives many possibilities to give your blanket original character.
You will find this pattern here
Rebel Ripple
If you're looking for something funny and colorful, which creates positive emotions, this Rebel Ripple pattern is just for you! Such a blanket will be perfect for a spring picnic, but it will also make you feel better on rainy autumn evenings. Awesome!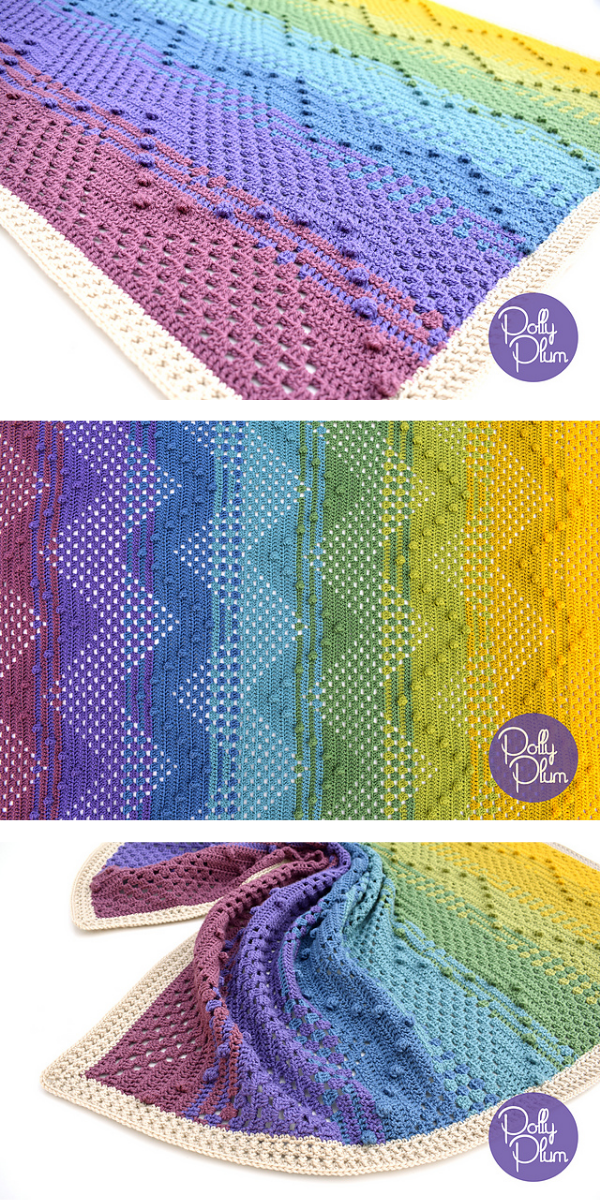 You will find this pattern here