Are you looking for something warm and cosy but also elegant? The answer is poncho! This unique piece of clothing will keep you warm in style when colder days come. Lightweight, breathable and comfortable, Fashionable Poncho is the perfect idea for a smooth transition period, no matter if it's early spring or the middle of fall. Look at this patterns and choose your favourite one!
Check out our free patterns and follow us on our Facebook Fanpage and Pinterest for more creative ideas!
Mountain Breeze Poncho
Modern look, textural design and lovely shaded yarn – let me recommend you Mountain Breeze Poncho! This project is very interesting and not at all hard to make. Poncho will keep you warm on colder days and will elevate your look in seconds! 
You will find this free pattern here. more info here.

Whitney Poncho
This fun pattern will become one of your favorite new accessories! This asymmetrical Whitney Poncho is  very easy to make and understand pattern that is classic in appearance. Just choose yarn in vivid colour and start today!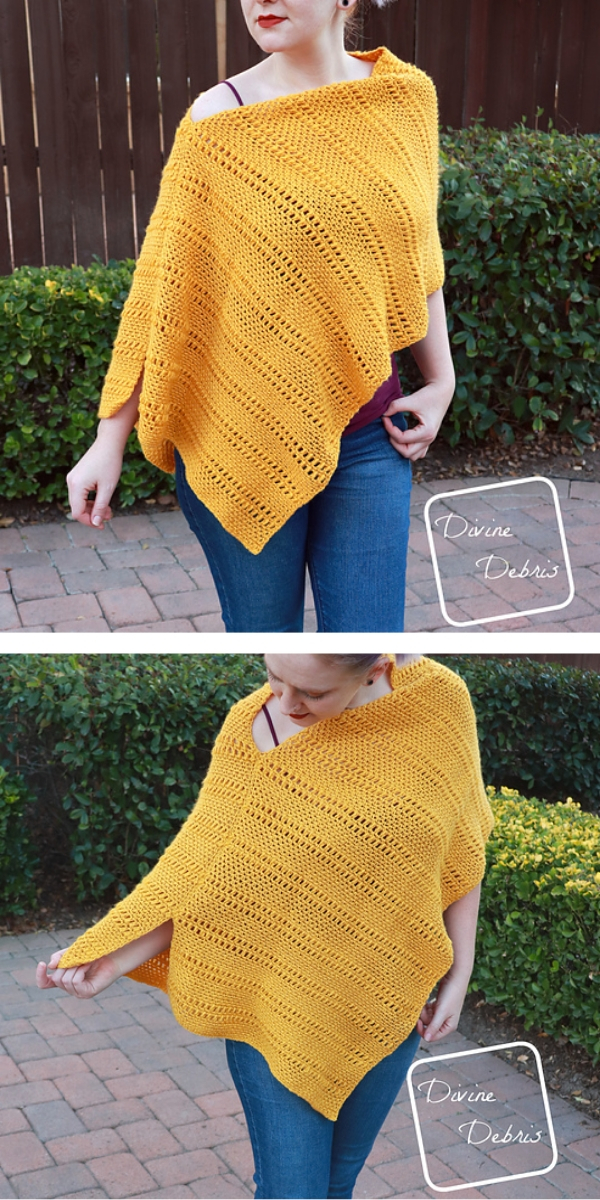 You will find this free pattern here
Evelina Poncho
If you like stylish and elegant outfits, this Evelina Poncho will be perfect! It's warm, cozy and perfect for special occasion. You can just wear basic shirt, jeans and with this Evelina Poncho your outfit will look amazing anyway!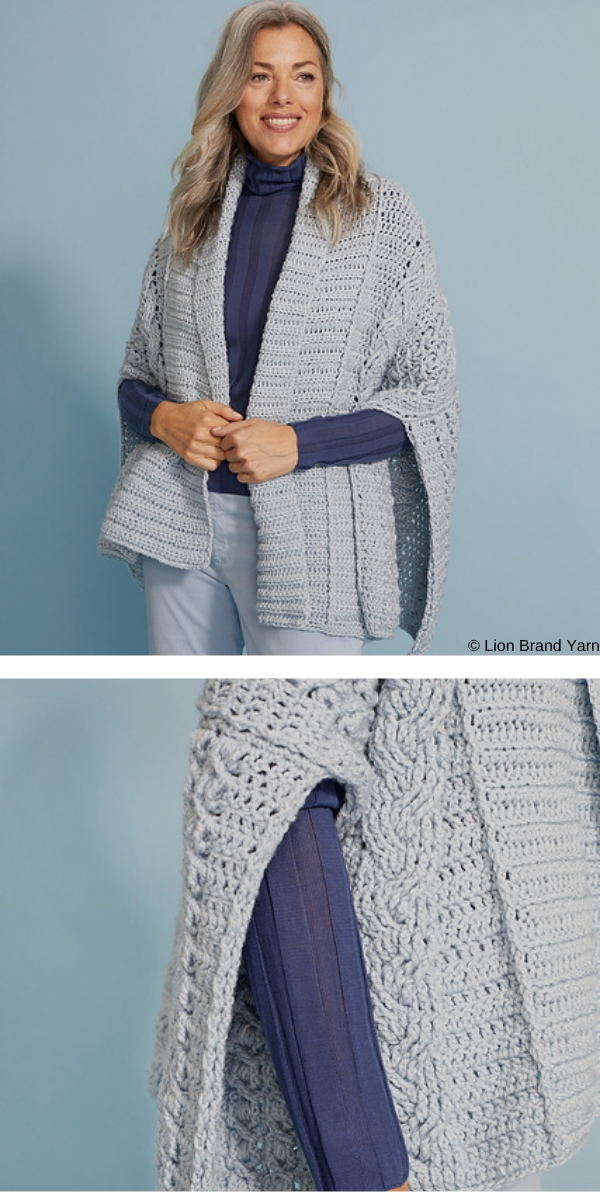 You will find this free pattern here
Aria Poncho
Thanks to its small openings this Aria Poncho is airy, so you can also wear it during summer evenings. I hope you will like it because looks totally amazing! Moreover, this design features gorgeous lace work and comes in children and adult sizes.
You will find this free pattern here
Uptown Poncho
This poncho has a knit-look bodice embellished with a lace hem. Thanks to its buttons this Uptown Poncho is original and eye-catching. If you want girly look, light colour like beige or white will be perfect, but you can also choose another colour.
You will find this free pattern here