Today we have the pleasure to reccomend you inspiring floral patterns. Doesn't it look cool? Probably every woman loves to get flowers! So why not make them out of a yarn? Check out these patterns and create your perfect flowers.
Check out our free patterns and follow us on our Facebook Fanpage and Pinterest for more creative ideas!
Spring tulips
Floral decorative stitches are totally amazing! This design gives you freedom not only to play with the colours of background and motifs, but with each and every one of tulips! These tulips will be adorable everywhere so you can decorate your favourite sweater, pillow, blanket or whatever you want.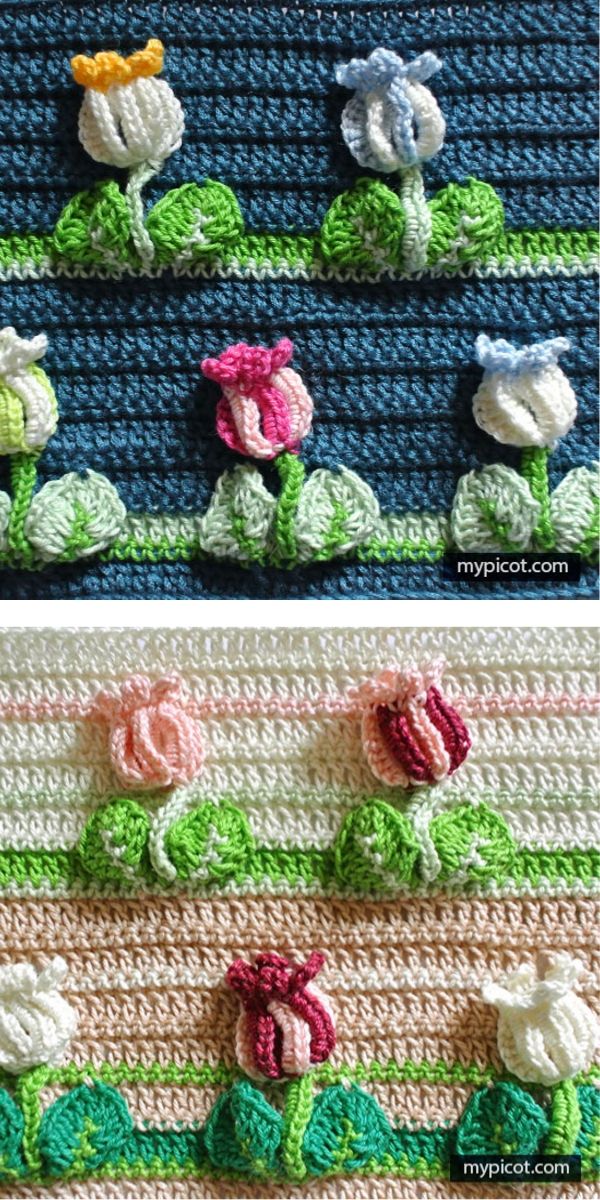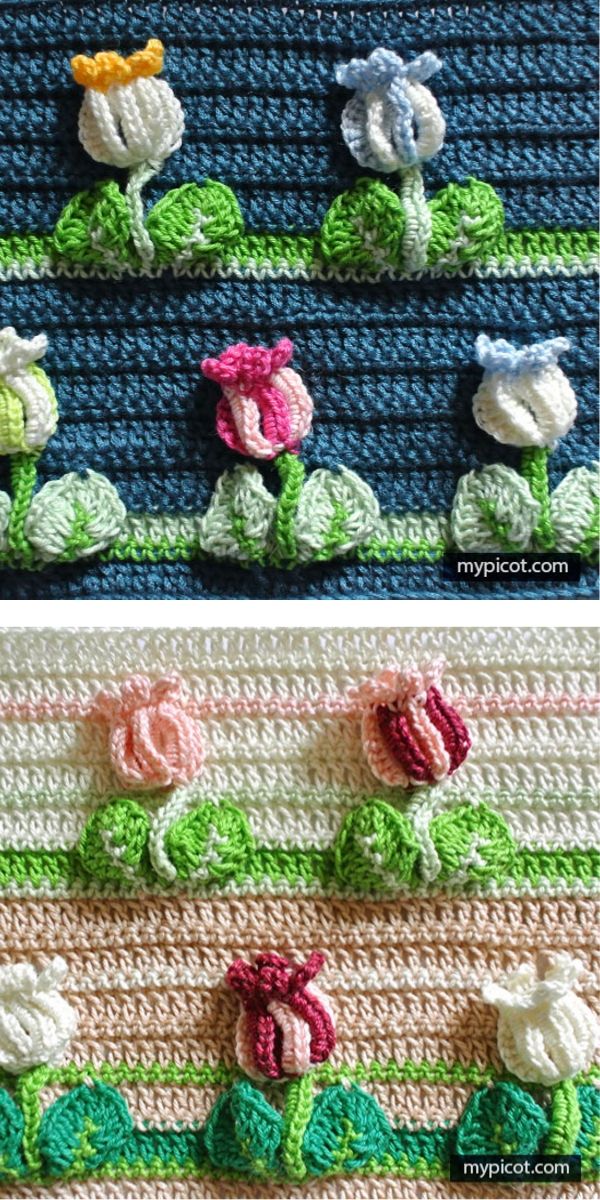 You will find this free pattern here.
Advertisements

Tulip Baskets
If you like to have everything organized, these Tulip Basket is a perfect solution. With these baskets everything will be in the right place and what's more, they will decorate your home beautifully. You can make all the baskets in one color if you like consistent compositions, or each with different colors of tulips!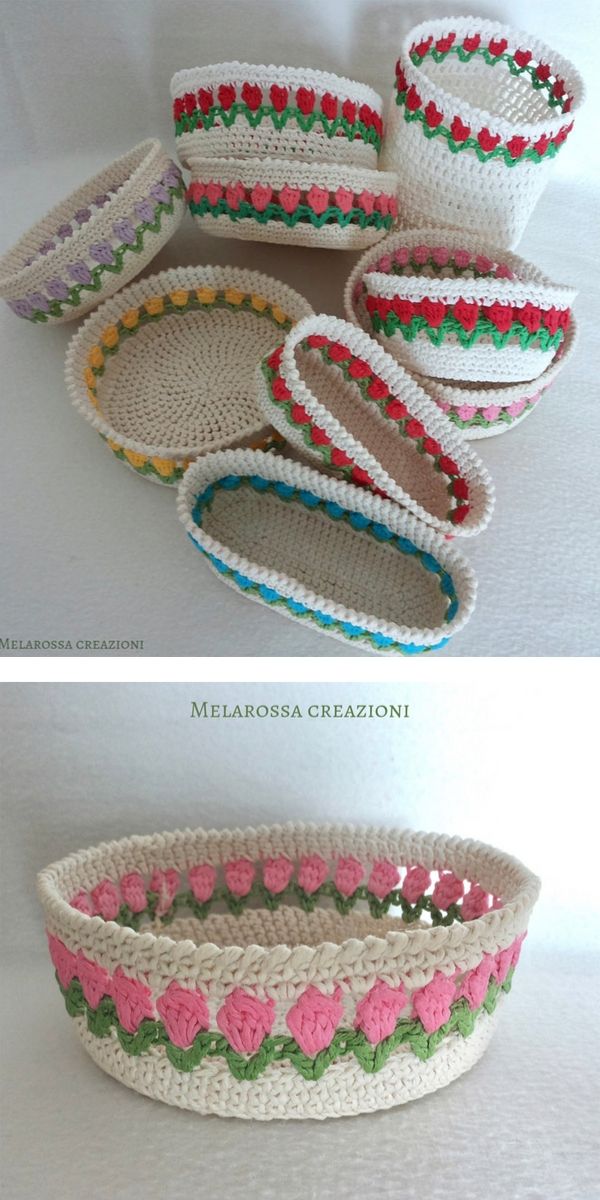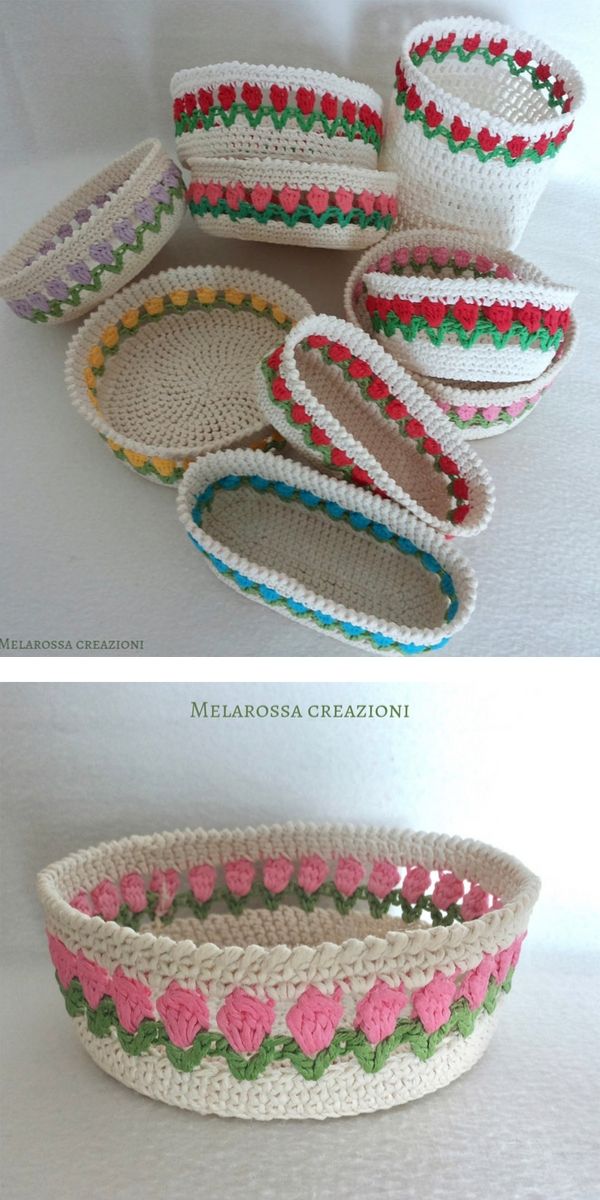 You will find this free pattern here.
Cute Tulip Stitch
You may not see this amazing pattern at first glance, but if you look at it more closely, you will see that it is made up of small tulips! Isn't that beautiful? The whole stitch is made up of these charming flowers and it's not that obvious if someone doesn't take a closer look.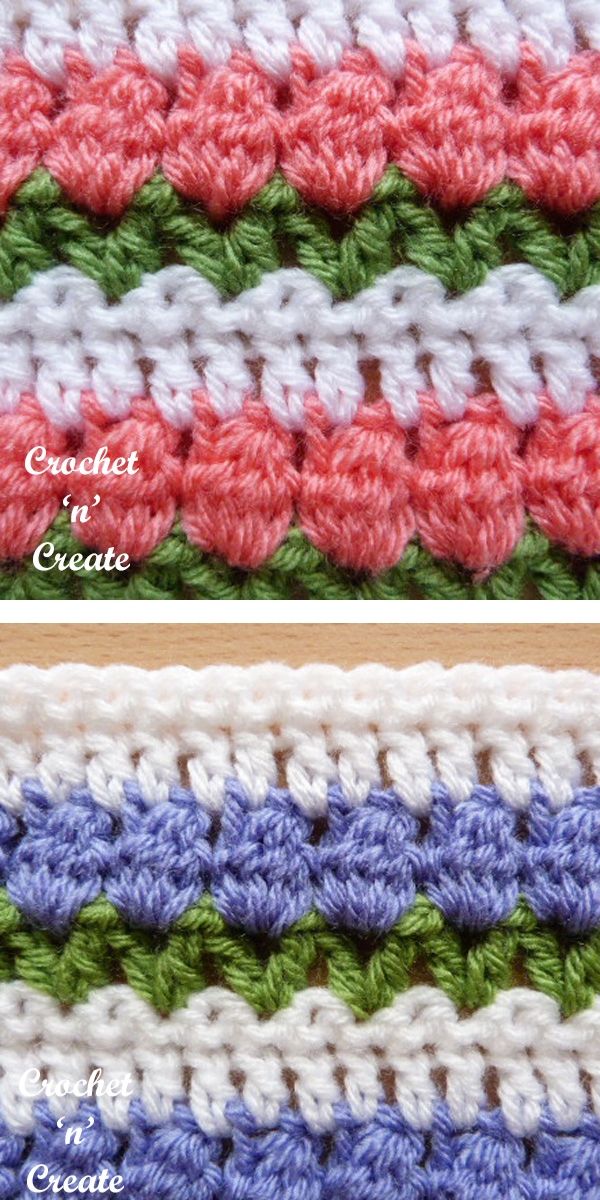 You will find this free pattern here.