Beautiful and intricate design of Crochet Sunny Spread give it unusual sophisticated look. Make one to keep warmth in your bedroom or as a gift to your love one, because handmade gifts are always a great idea! Today you will see several versions of the same project, so choose your favourite. It's amazing how many versions and characters can be done!

Check out our free patterns and follow us on our Facebook Fanpage and Pinterest for more creative ideas!
Sunny Spread
Gold hues of great quality yarn really looks like sunlight dancing on a bedspread! Such a bedspread can be a great addition to the bedroom in for example brown colours, as a breakthrough and distinctive home accessory.

You will find this free pattern here
This combination of colours is very positive. The green colour can calm and relax, and this bedspread looks like a vegetable garden. Thanks to the different shades of green and brown it looks like a plants in the ground. Totally awesome!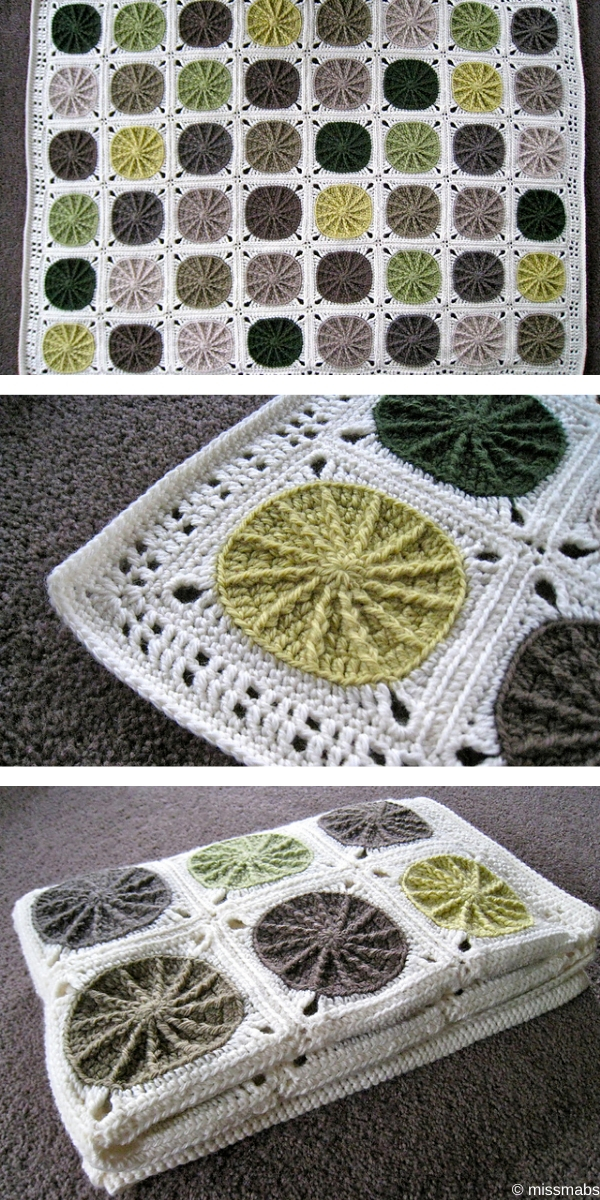 You will find this pattern here, more about this project here
Yellow circles in combination with black or dark gray look original and this project is perfect for modern living room or bedroom. Interiors are becoming more and more fashionable when a dark colour like black breaks through light beige, white or yellow. Such a blanket will fit perfectly!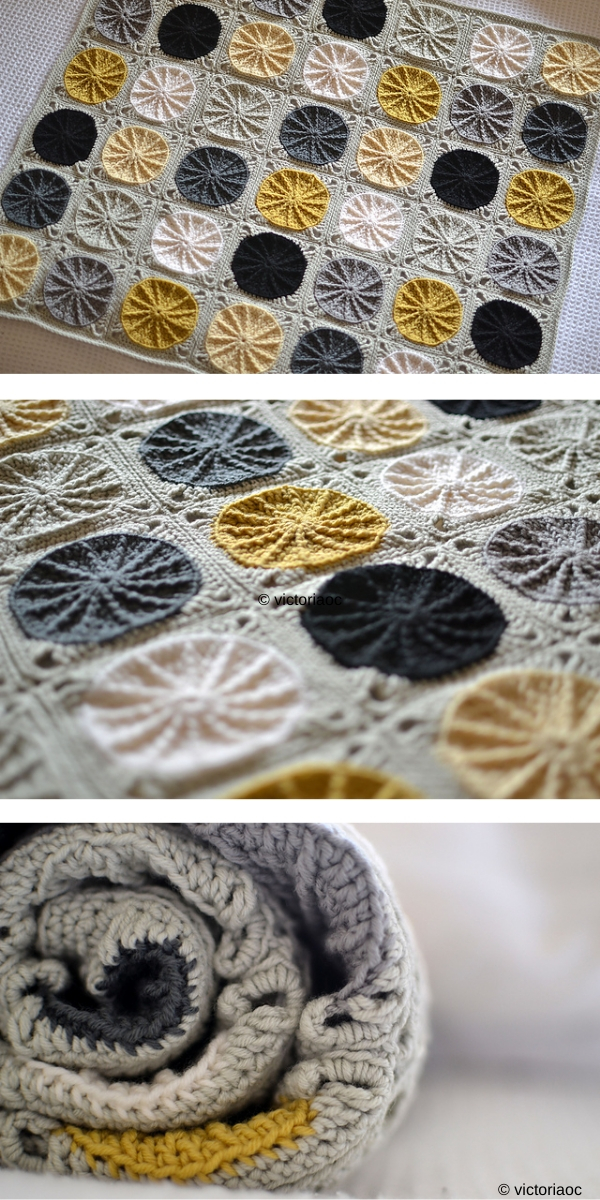 You will find this pattern here, more about this project here
As you can see, this pattern is not just for a bedspread. You can also make a blanket or a pillow… or both, because I'm sure they'll look great together! Colours like these add a little bit of oriental character in the boho style. Gorgeous!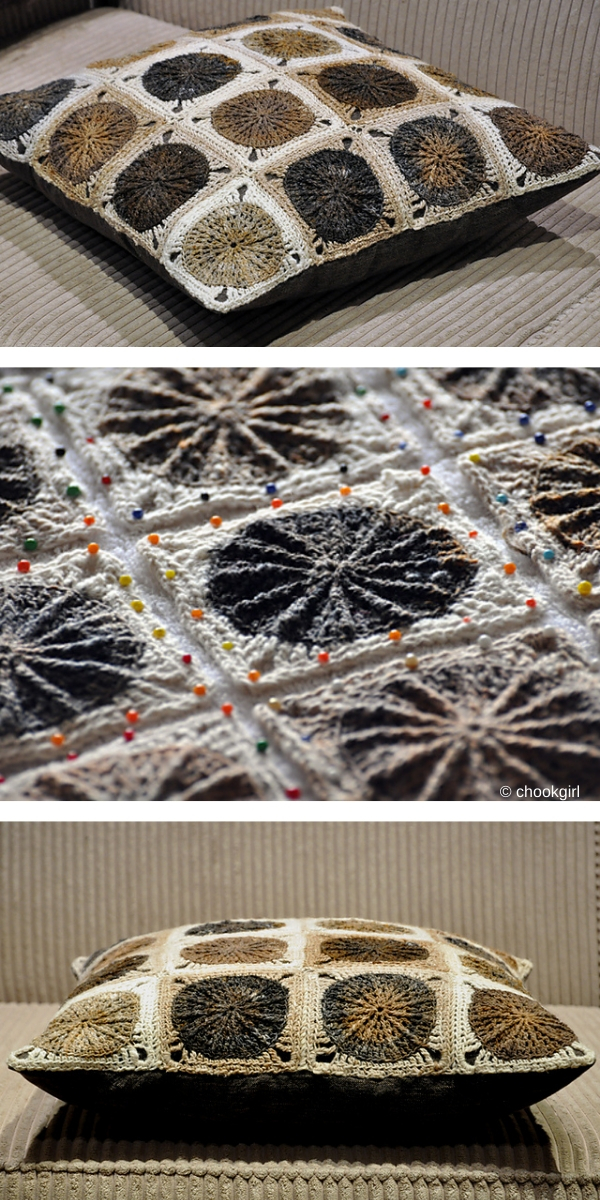 You will find this pattern here, more about this project here
Just choose vivid colours and this pattern will turn into a beautiful blanket or for example beadspread for your child! A few shades of pink, blue or just a yarn in all colours of the rainbow! It's up to you, because your children will be amaze anyway!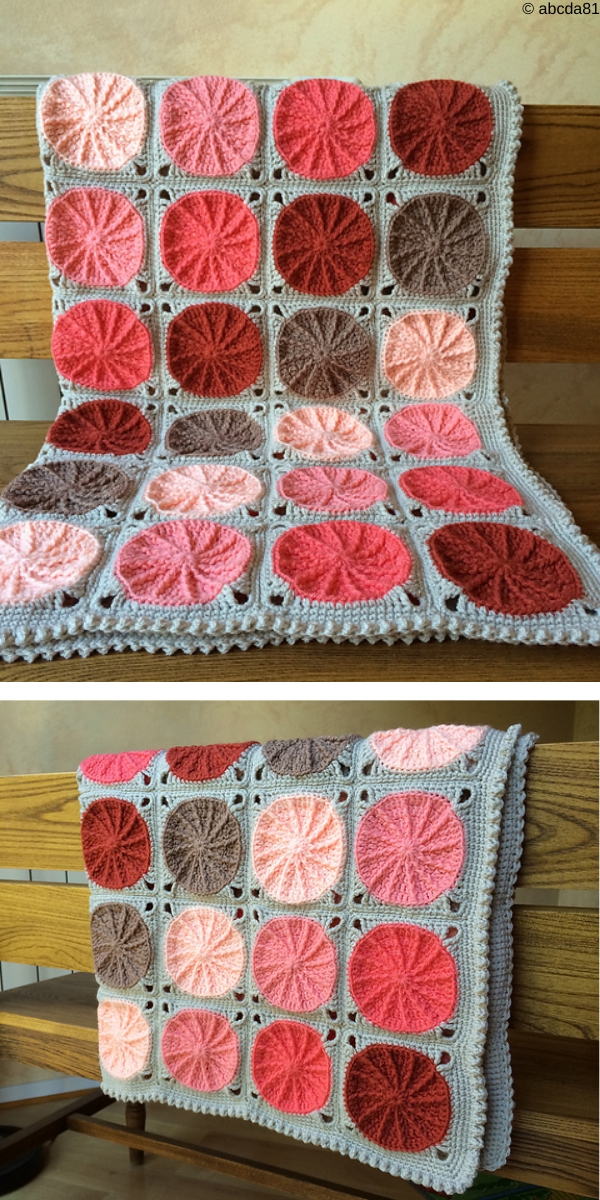 You will find this pattern here, more about this project here