Did you know that echinacea is a special flower with wonderful healing properties? You should definitely read about them once you're done crocheting this exciting design inspired by the miraculous flower. Cheerful Echinacea is a basic square pattern that can be used to create blankets, afghans, bed covers and decorative pillows. It has beautiful details and will look splendid in so many different color schemes. What's your idea for echinacea? Follow our Facebook Page and Pinterest for more flowery patterns!
Cheerful Echinacea Square Free Crochet Pattern
Level: beginner Author: Sari Åström
We love it when our crochet patterns imitate nature! In this case it seems like this three-dimensional flower in different shades of pink is really blooming on the green grass. Any blanket or afghan you crochet will look like a meadow! You will find the original pattern here and more information on this particular project here.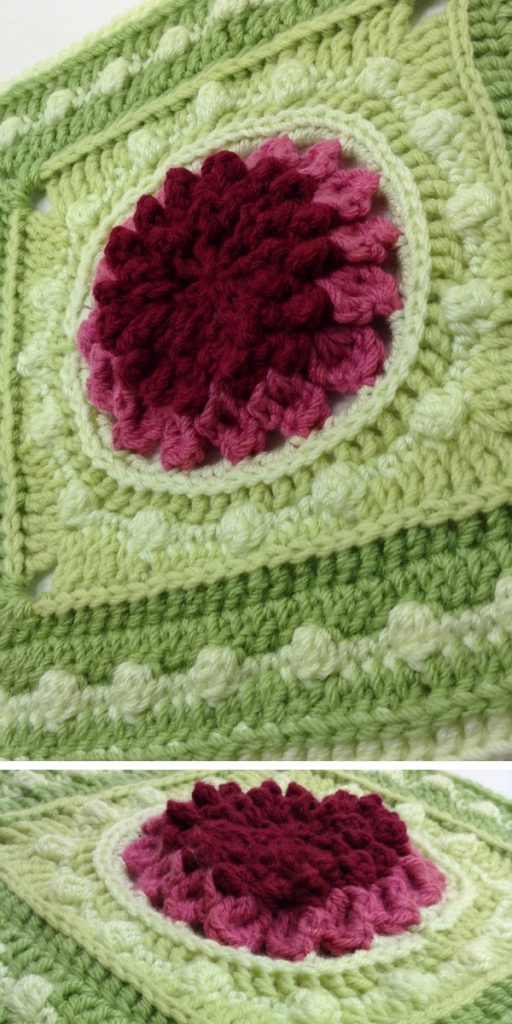 Deep shade of blue coupled with orange and green creates a genius combination with a unique vibe. Decorative pillows or a bed cover in these shades will certainly add some style to your bedroom! Find out more about this version of the project here.
What do you say to the Cheerful Echinacea in just one color? A very bright, vibrant one, we should add. Doesn't this orange shade look like a dream? You will find information on this particular project here.