Animal Crafts for Kids – Exciting Tutorials & Ideas
You will never run out of ideas with this selection of Exciting Animal Crafts for Kids!
Have you ever wondered how to instill the love of animals and nature in your child? Here we come to your rescue. Themed crafting projects will certainly encourage your little ones to appreciate every living and breathing creature. Simple animal crafts will allow your baby to get to know different species and have some real fun with them! Working on one of the projects we've selected, your children will get to learn while playing. The crafts will develop the kids' sensitivity as well as their skills and, most important, give your whole family the perfect opportunity to spend some quality time together. Get to work on the exciting crafts under the links below and don't forget to follow us on our Facebook Page and Pinterest in order to discover more creative ideas!
Tissue Paper and Paper Plate Turtle Easy Craft Project
Mr. Turtle is super easy to make, but it gives children plenty of room for creativity as well. The paper plate turtle shell can be colored and decorated in so many exciting ways! What is it going to be – paints, stickers or sparkling glitter? The instructions you need can be found right here.
Author: Fireflies and Mud Pies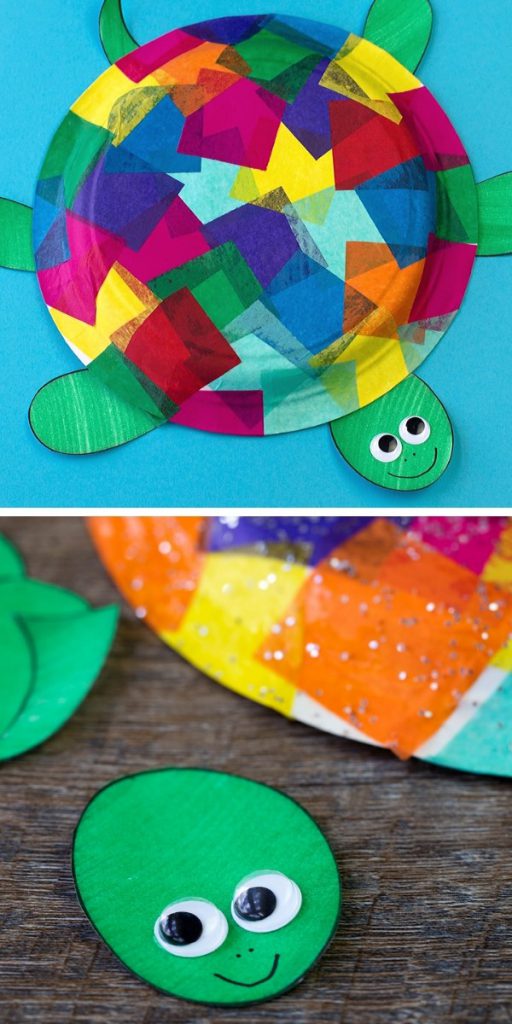 Ladybug Painted Rocks Easy Craft Project
These round rocks certainly are a very unique and, what's also important, 100% natural crafting material. To make painted ladybugs, you're going to have to take a walk along the river first. So if you choose this particular project, you will get to spend even more time with your lovely family! Check out the instructions here.
Author: Crafts by Amanda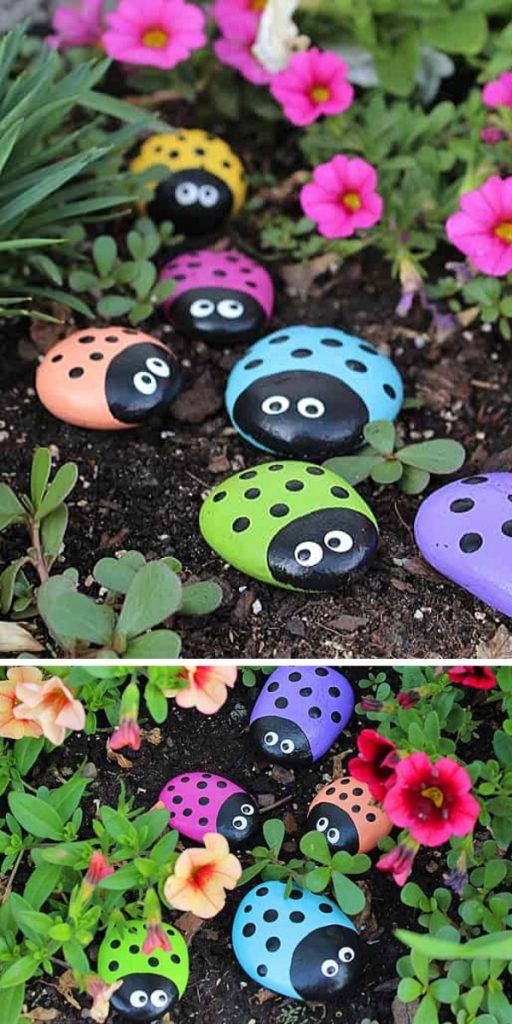 Coffee Filter Snail Suncatchers Easy Craft Projects
Some people might not know that snails perform a vital role in our ecosystem. What most people certainly don't know is that they can also catch the sun! Help your children transform your coffee filters into slimy animals following these instructions and enjoy the view!
Author: No Time for Flash Cards

Weaving Cute Baby Turtles Easy Craft Project
If you would like your little bundles of joy to acquire some weaving experience, this project is your dream come true. With a few popsicle sticks and some colorful yarn, you can craft the whole baby turtle squad. All you need to do is follow these instructions.
Author: Pink Stripey Socks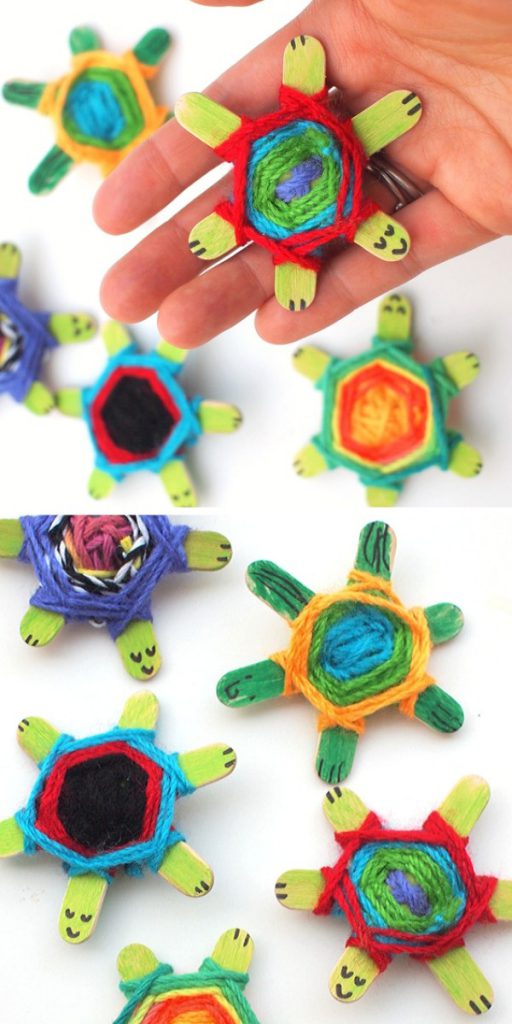 Fire Breathing Paper Roll Dragon Easy Craft Project
Alright, we are aware that dragons aren't exactly real. But crafting is all about letting our imagination run wild and free, isn't it? The time you spend with your lovely little baby dragons working on the project you find here is certainly going to be magical!
Author: One Little Project